From rugs, storage baskets and teepees to wooden toys, snuggly teddies and milestone mementos, we have everything you need for your little one's arrival.
A Sensory Sanctuary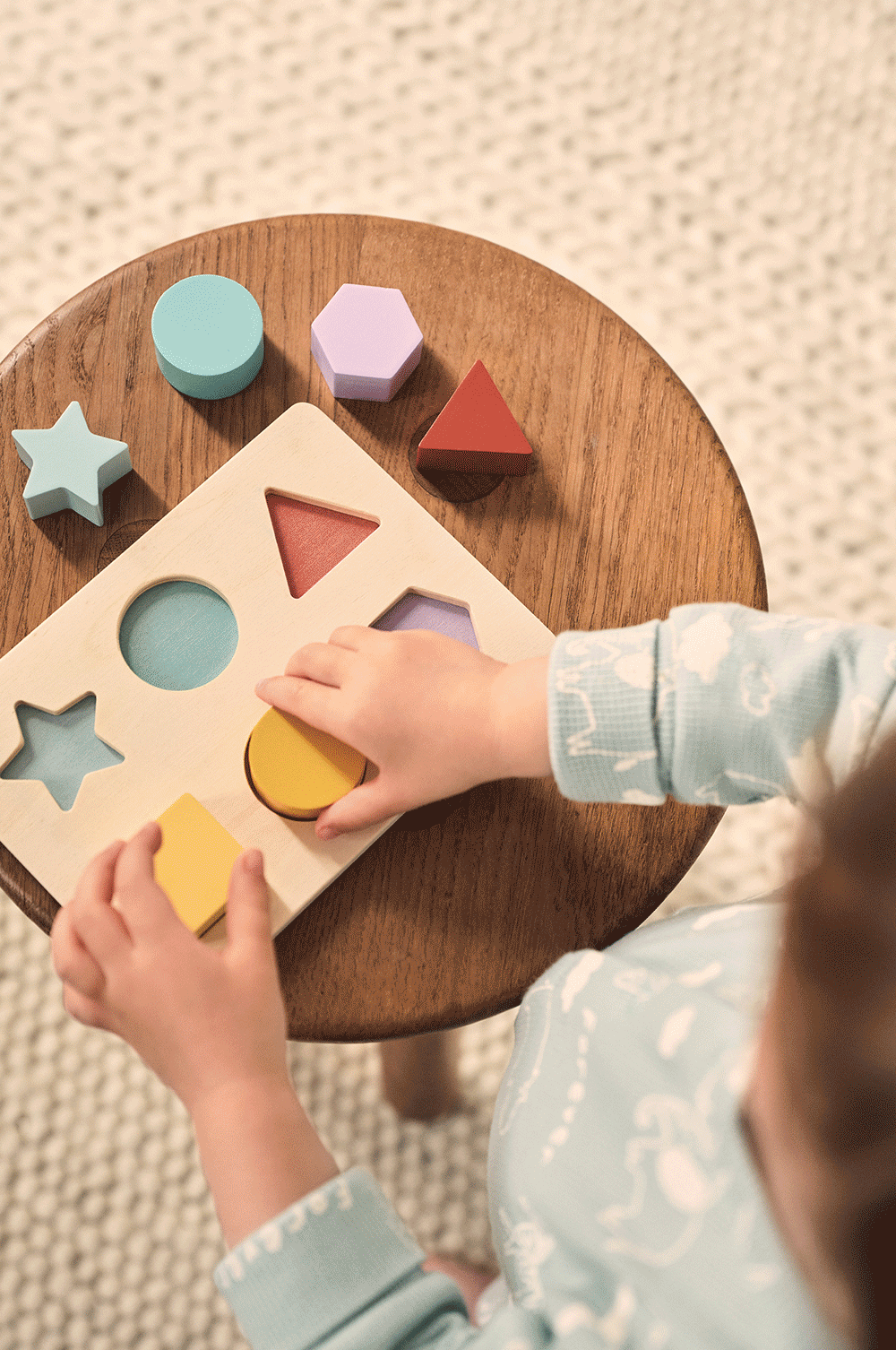 Kickstart your baby's sensory experience with the help of our games, accessories and soft toys. The variety of textures, from our wooden pieces to our super-soft snuggly animals in muted pastels, makes them the perfect addition to any nursery. Whether they're sorting shapes, building towers, or piecing together a puzzle, treasure these early moments watching your little one grow.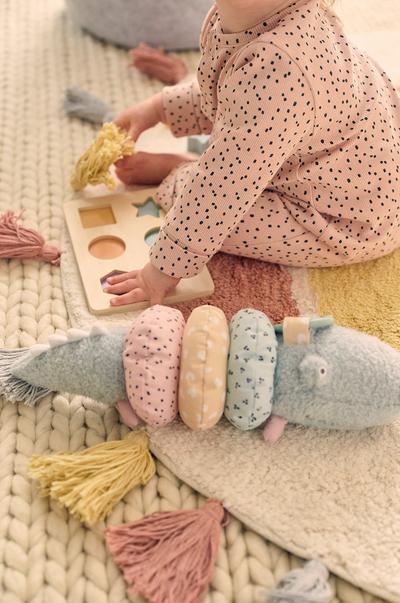 You'll be spending a lot of time on the floor in your little one's nursery, so don't make it an afterthought. Whether you've gone for wooden flooring or carpet, add comfort and character to the room with our rugs and blankets.
Storage Saviors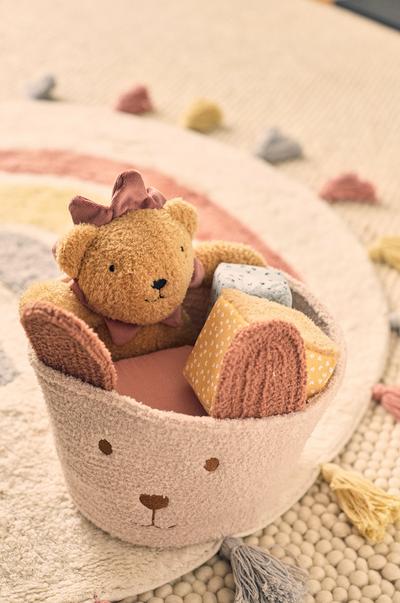 Once your little one arrives you'll probably be swamped with gifts and toys for the newest member of the family. Finding a home for it all when half asleep? Relax: that's our job. Forget boring storage shelves and boxes. Say hello to the cutest baskets and trending teepees.
Yes, you read that right... We have teepees. And they rock. The newborn bubble doesn't have to end: grab a teepee for your little one's nursery and create their own little den. Whether you use it for story time, tummy time or as a storage space, this versatile piece gives them a taste of the future forts you'll build together.
Milestone Mementos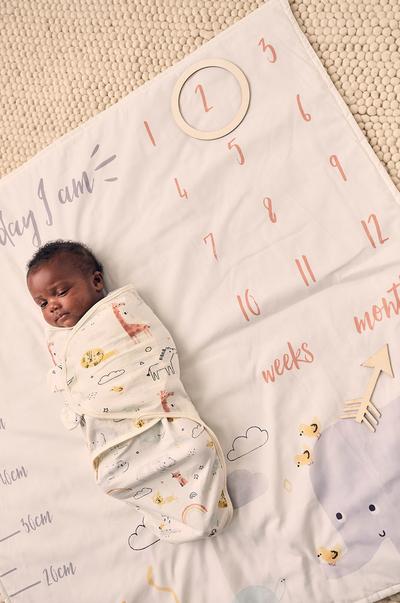 What to document their milestones? Whether you're a new parent or seeking the perfect present, we think our milestone blanket is the ultimate gift. Snap a picture of your little one on each momentous occasion and slip them into one of our milestone books for the cutest collage you can both look back on.