Our newest baby collection has landed. Come check it out! Whether you're new parents, grandparents or honorary aunties or uncles, we have a wide range of ridiculously cute clothes for you to pick from, with everything from sleepers and bodysuits to cute sets and cardigans. Plus, every piece is part of our Primark Cares collection.
Baby Clothes Must-Haves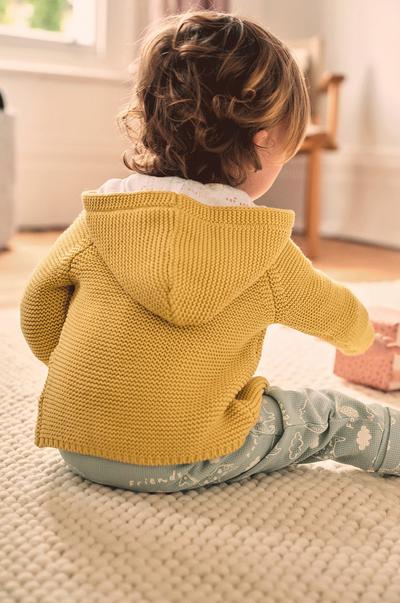 The collection's seasonless palette of soft pink, yellow, blue and white means all your buys will work seamlessly with the rest of your baby's first wardrobe—and hold up throughout their early stages. We've also gone for timeless patterns and assorted animal prints to make them the perfect aww-inducing baby shower presents.
Super Soft Sleepers & Bodysuits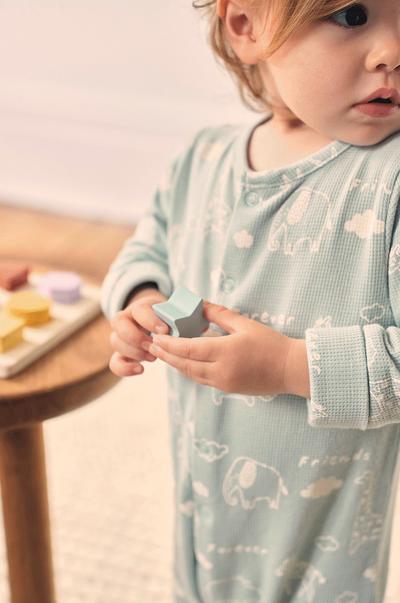 Go for full length sleepers with anti-slip dot soles for those first steps (from 9-12m), or footless if your little one's shoe game is already better than yours (it happens).
Prioritize the Practical
With a huge variety of cute colors and patterns to pick from, our sleepers and bodysuits have lots of handy features. Because our kidswear is not only adorable, but practical too.
The cuffs on the arms and legs of our sleepers ensure they "grow" with your little one to keep that longevity promise. Some of our leggings also have a "turn back" waistband, for added comfort and padding when it's tummy time.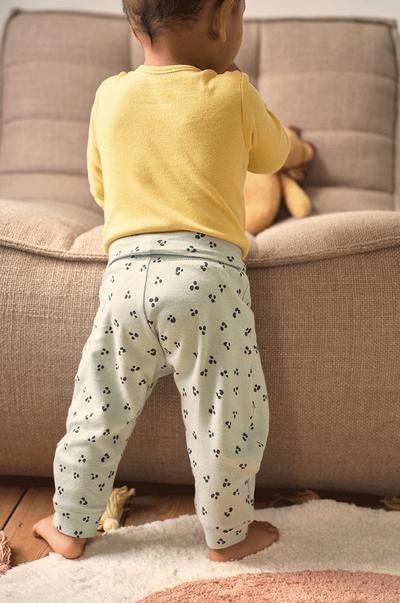 We've also made sure there isn't a pesky button in sight with this collection: no one needs to be wrestling with those during diaper changes. Instead we've used snaps and zippers down to the hem for quick-change ease. And we've added a zipper guard to protect your little one as they explore their surroundings or their new nursery.