As we settle down into winter, make sure your kids' coats are up to the job. Need a few more? You know Primark is the place to be. Check out some of our adorable little friends modeling our cute coats. Then come into the store to pick up your fave for your own mini mes.
Puffers And Parkas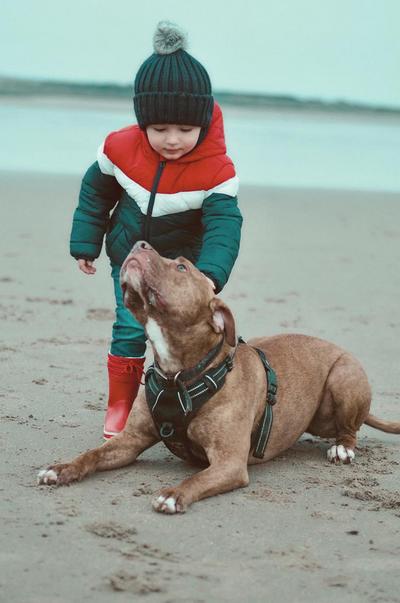 This little one's having THE time of his life on the beach. Take a leaf out of his style book: wrap up your mini mes in puffers and parkas when you head out for a winter activity day. Don't forget the boots and cozy winter accessories...
The Trench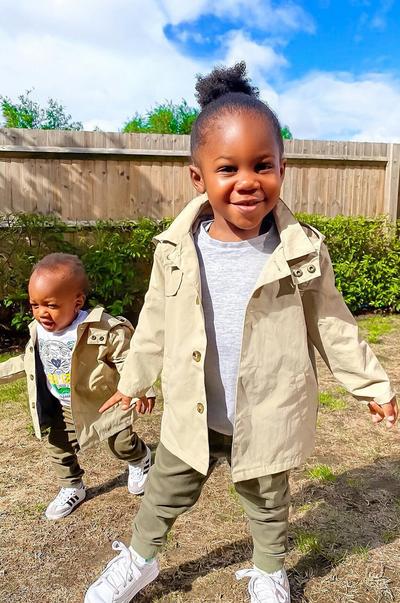 These two cuties are one of the trendiest sibling duos we've seen. They're sporting the must-have coat of the year: the trench. One of our fave things about a trench besides its versatility? This lightweight style can work most the year (think layers). Smart shopping, parents! Check out more of our lighter coat picks below.
Trending Coats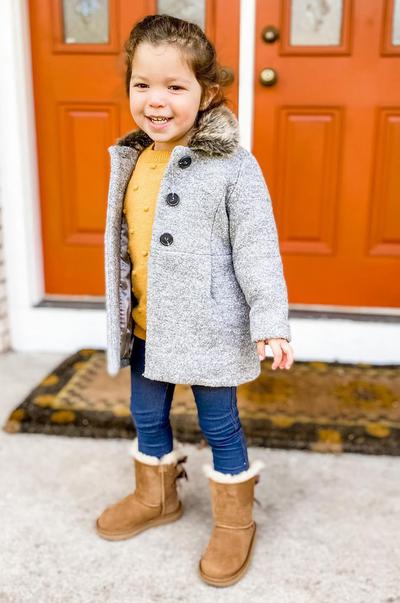 Just because it's winter doesn't mean you can't channel some fall vibes. This trendy toddler looks great in her buttoned Primark coat with faux fur trim – we love it. Just style it up with a mustard sweater and cozy boots.