This collection's here to give your kids affordable, sustainable style picks to keep them dressed fab and comfy all year long. With the help of our specialist suppliers, we've created recycled (and on-trend) clothes made with waste plastic that's recovered, flaked, melted and spun into yarn – cool, right?
Recycled Kids' Casual Wear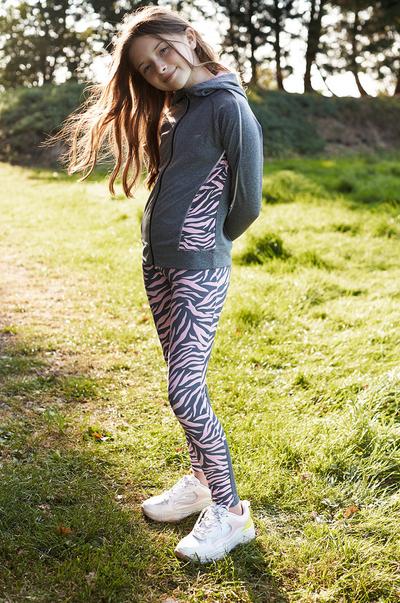 Do family workouts in style with our gray and pink zebra print set, featuring a matching hoodie and leggings. On less active days, our recycled sweater dresses are a cute new addition to their new wardrobes. Just pair with tights or coats depending on the weather. There's even a hooded black version for older girls and a pink one that pairs perfectly with our organic cotton leggings.
Recycled Coats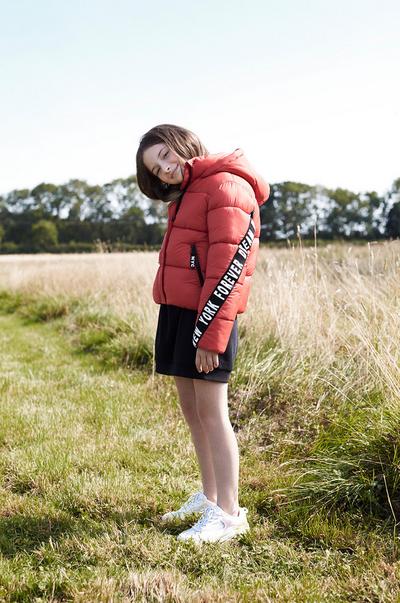 The cropped puffer jacket rose to fame last winter and is back for older girls in a mid-weight sporty red. Our updated jackets don't stop there, with an ombré gray puffer, padded yellow jacket and lots more! Your kiddos can pick their new styles in recycled polyester before the chill hits.