Kids
Organic Cotton Baby Clothes
Every parent wants to give their children the best, from the day they're born to the day they move out and beyond. This includes giving them comfy, durable clothes they can sleep and play in. So give your kids the best, with a little help from our new GOTS certified organic cotton collection.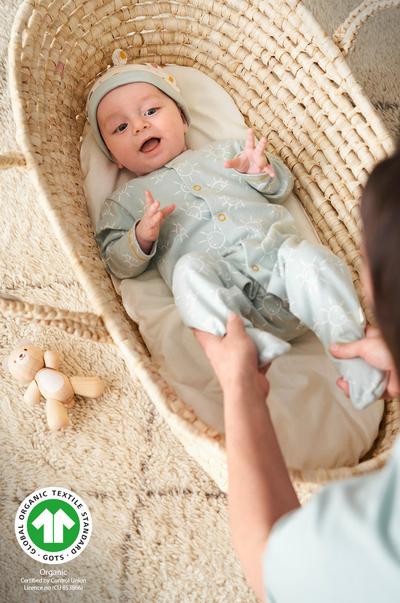 Neutral Colors
The collection has lots of outfits for them to wear anytime, day or night. The soft neutral color palette features sunny yellow, powder blue and creamy ivory, and pieces are made with both parents and kids in mind: easy to dress and comfortable to wear.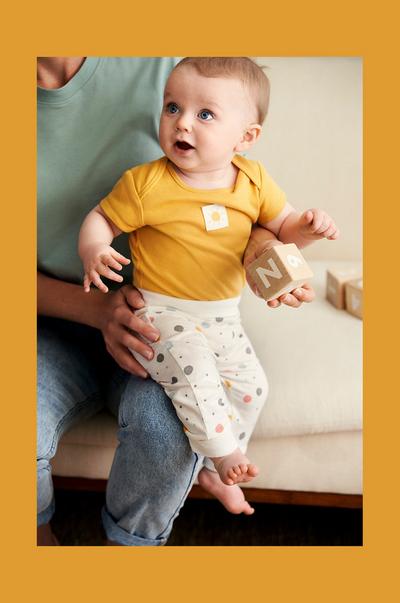 Day To Night
Who doesn't love a cutie in a onesie? Pick up a few extras for your to-go bag (plus another one for Grandma and Grandpa's house...). With three cute designs, your little one can be comfy in style before you pop them into our polka dot joggers to go out. At bedtime, slip them into our powder blue PJ's – the dreamy sleepwear they deserve.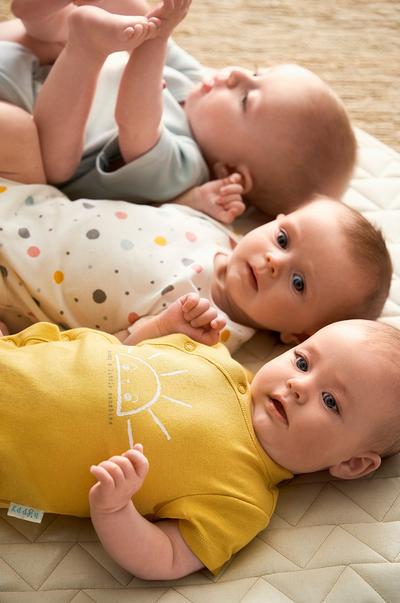 The Global Organic Textile Standard
Wondering what this is? Well, let's break it down. The Global Organic Textile Standard (also known as GOTS) is the world's leading processing standard for textiles made from organic fibers. So for us to meet their criteria, at least 70% of the fabric has to be made from organic fibers. In addition, they looked at our environmental and social criteria as well as our supply chain to make sure all practices are ethical!