With outdoor gatherings still recommended, it's more important than ever to stay comfy in the great outdoors. We know: getting kids off their screens is a challenge. So we want to make it as tempting as possible for them to cozy up and venture out, especially in staycation time.
That's why our latest collection is packed with adorable (and affordable!) rainwear — so you don't have to splash out your clothes budget on getting them rainy day-ready.
Kids' Rainwear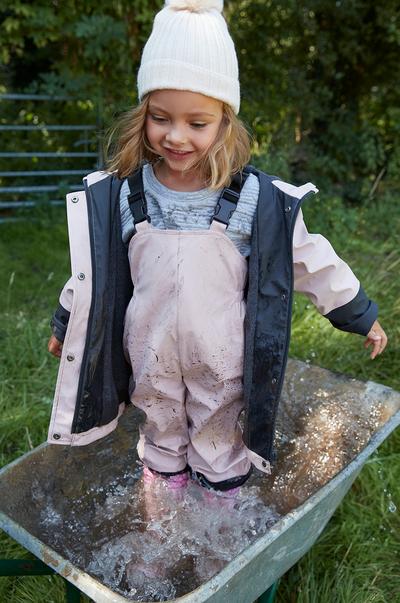 We've designed color block jackets and waterproof suits in soft Scandi colors with matching hats and gloves, featuring high-spec details like zip guards, flap pockets, stretch hems and fleece linings to make sure they stay warm and dry.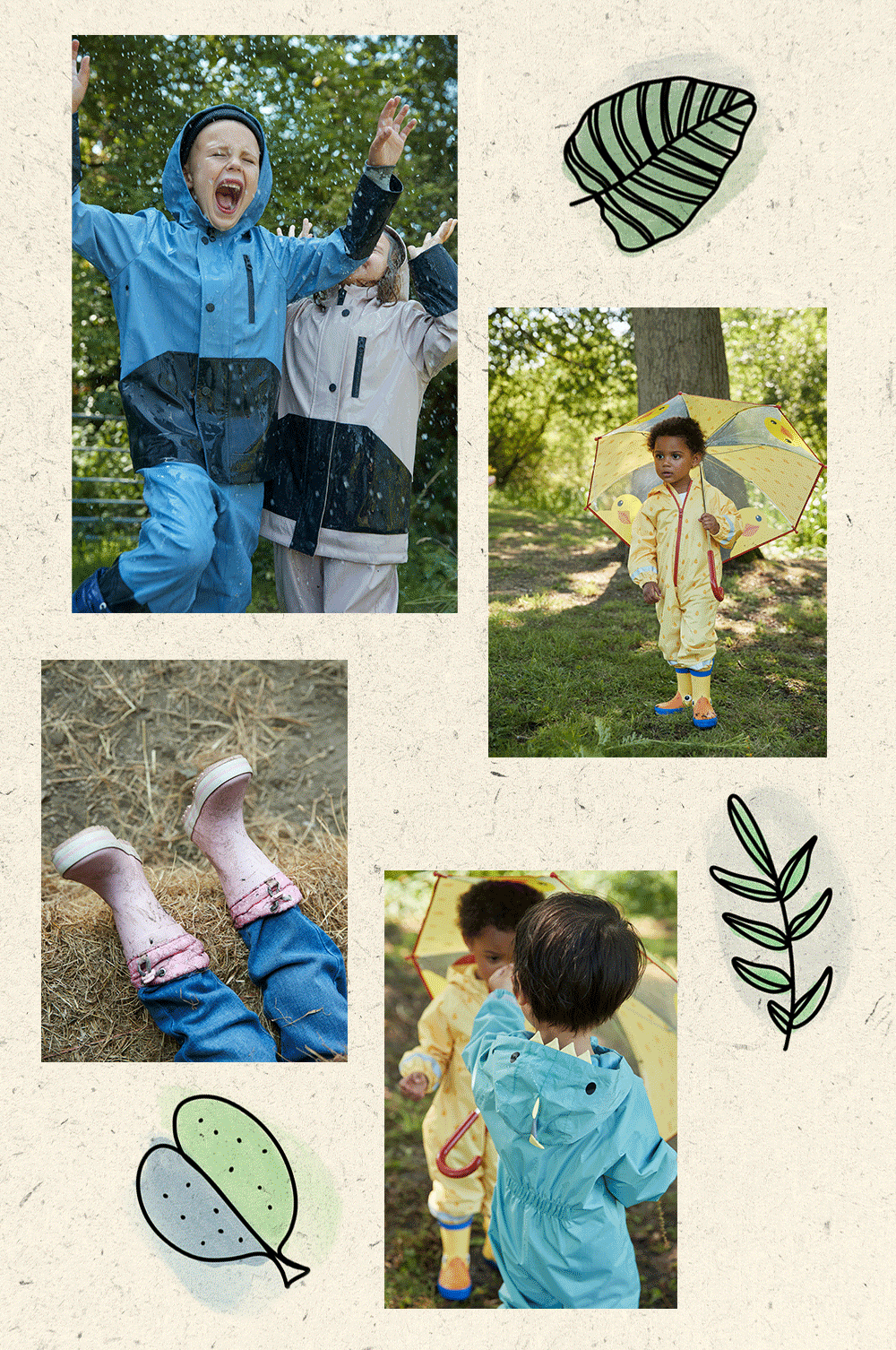 Minimalist prints like dots and clouds are a playful finishing touch for practical style. Why not have fun with bolder looks too, like duck face rain boots and monster teeth hoods?
Twinning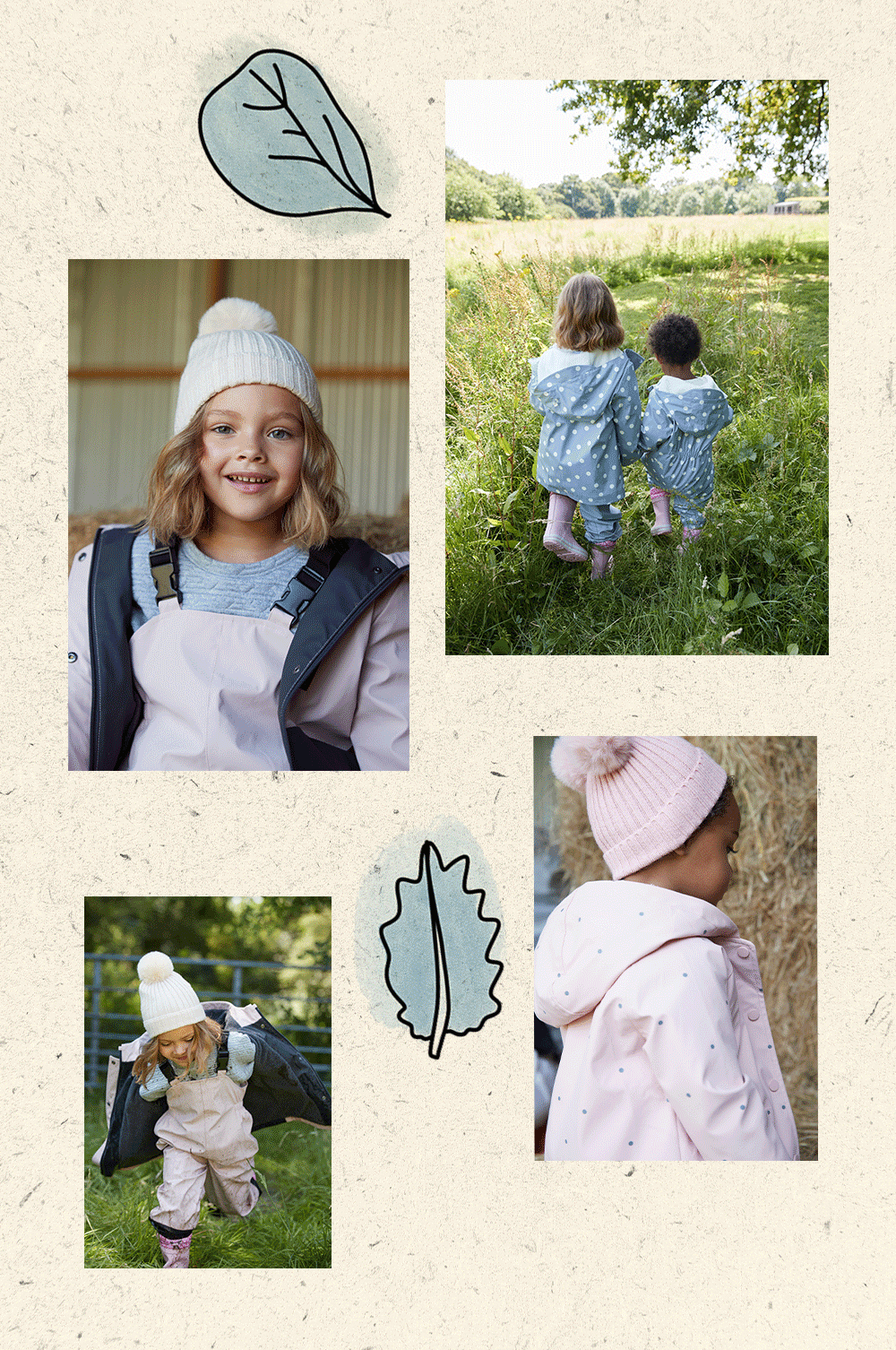 The insulating pieces are super-simple and timeless (shoutout to our bright yellow raincoat) for mix-and-match style — and even twinned. We have matching versions in littler and larger sizes, so their sibs can sport the same adorable looks. There's no easier way of getting little ones dressed than twinning with their BFF.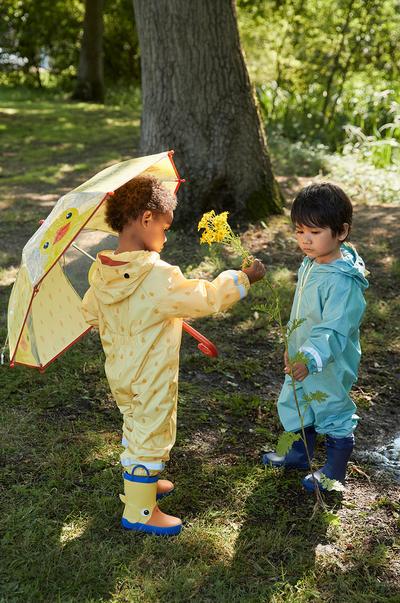 Newness is overrated: pass too-small pieces down to younger sibs and friends' kids… Who knows? They may even come back around again.
Practicality, people... And remember: you're never too old to jump in puddles.