Kids
Splash-worthy swimwear
Summertime's when some of the best memories with your kids are made. Splashing in the ocean, picnics on the beach and games in the pool... So pick up our fun swimwear, take pictures and make memories that'll last a lifetime!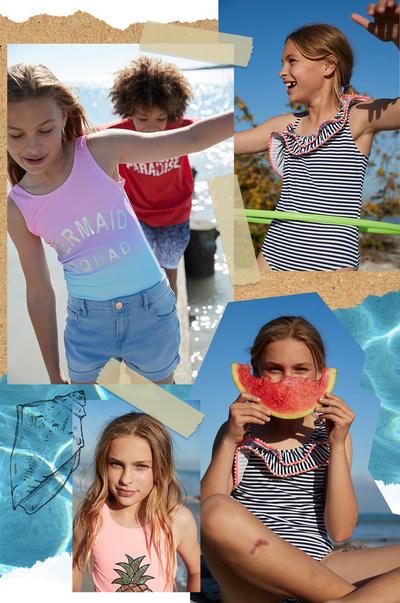 Baby Swimwear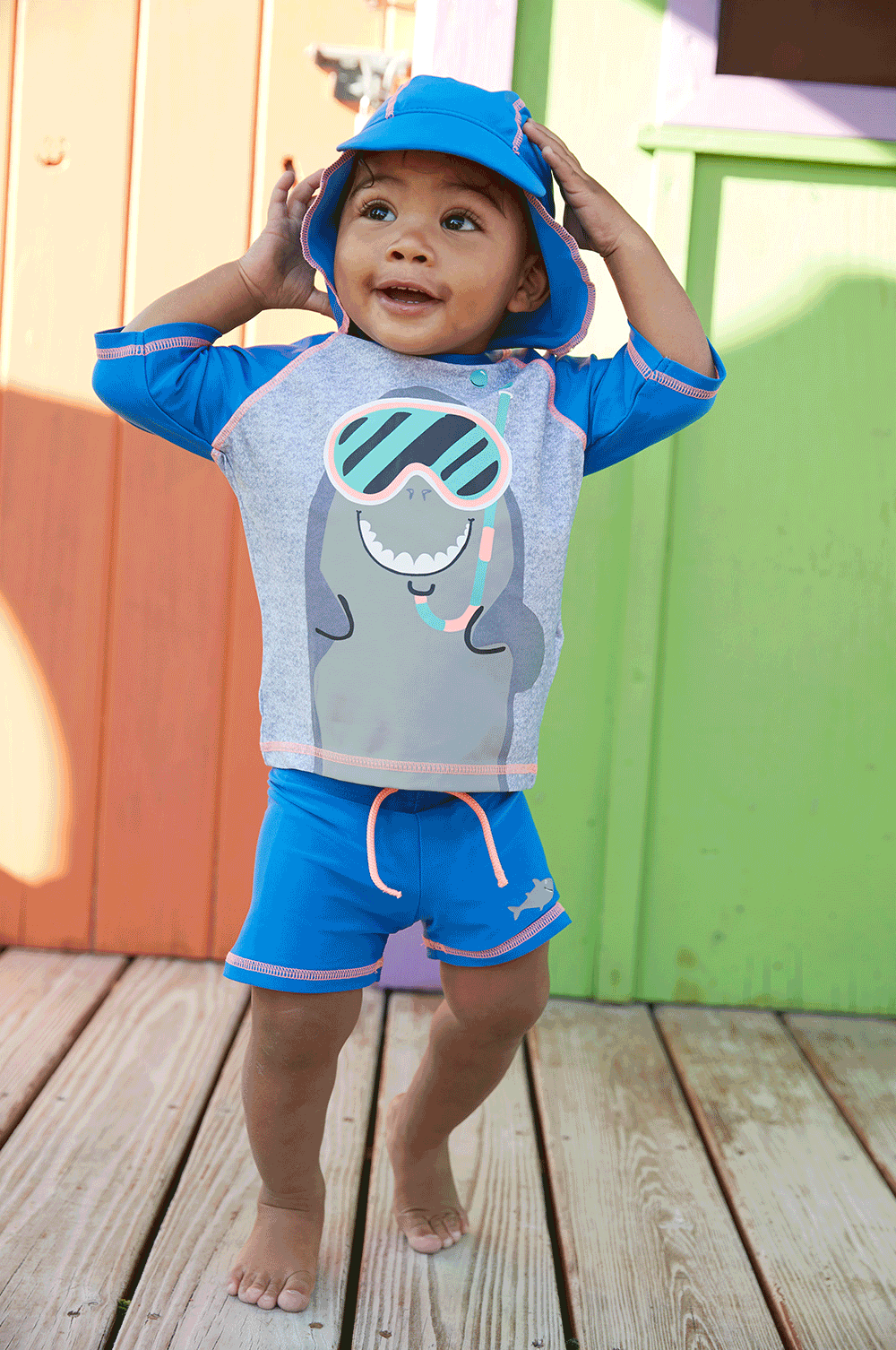 Babies in swimwear: too precious! They'll look even cuter in our shark shorts and top, complete with a matching hat – because keeping your baby protected from the sun is top priority. Our pink frilly swimsuit is totes adors (if we say so ourselves). You don't want to miss out on this pretty-in-pink look for your mini me!
Swimsuits, bikinis and tankinis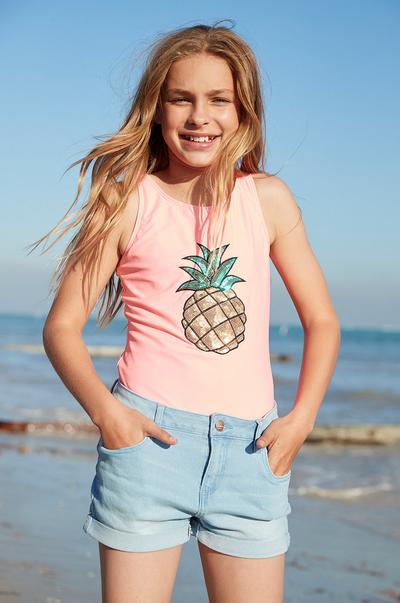 As you can probably tell, we're huge fans of color, prints and fun designs for our swimwear (it's fashion, too)! We have tons of pompoms, stripes and even unicorns to fulfill your girl's sunshine-themed swim dreams. So stop in and shop, and let them pick their favorites!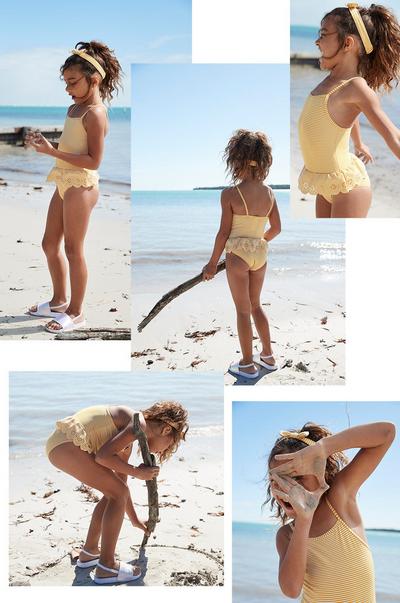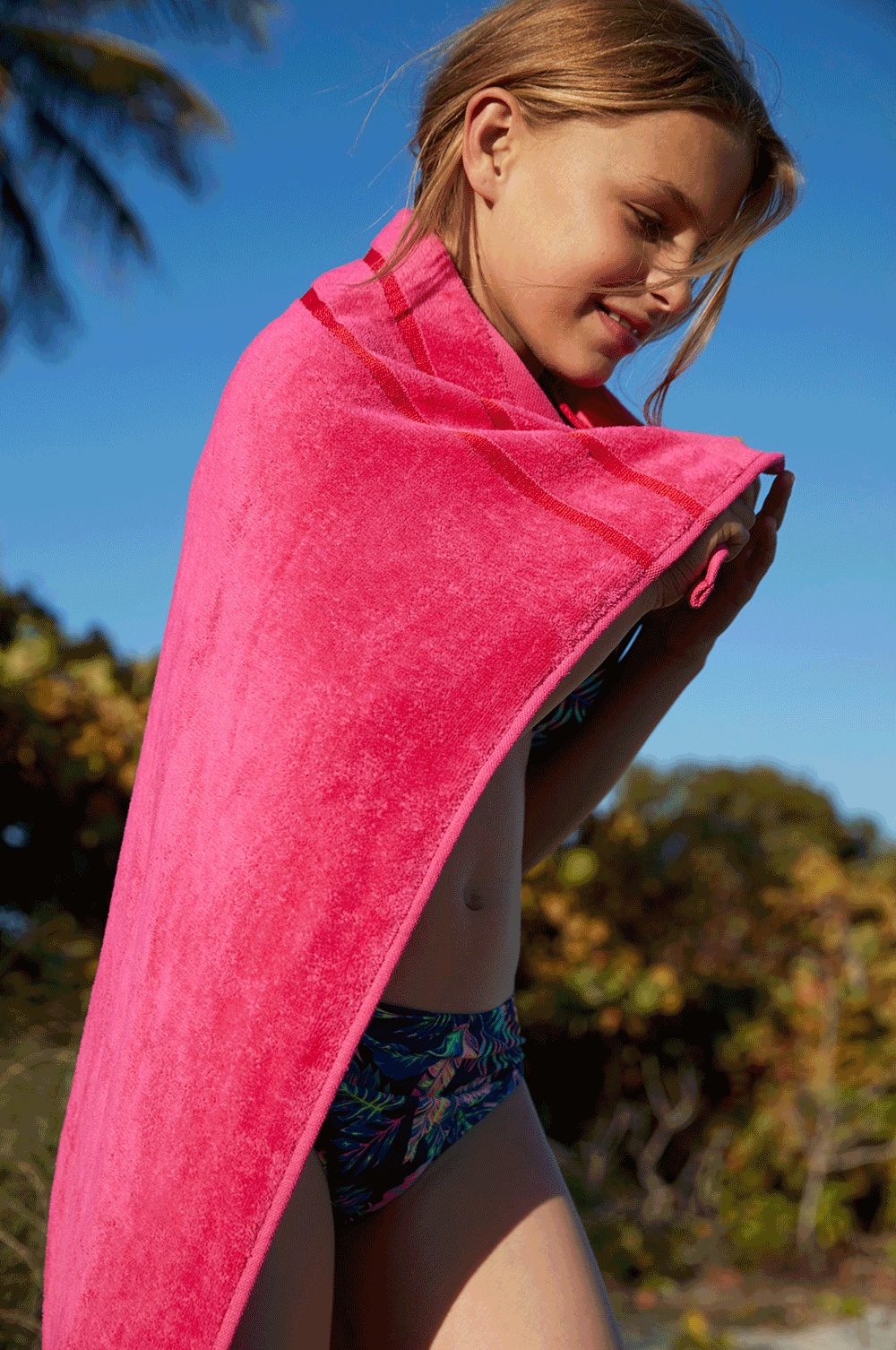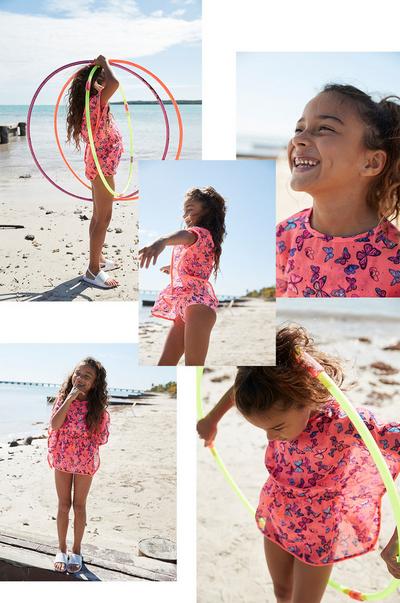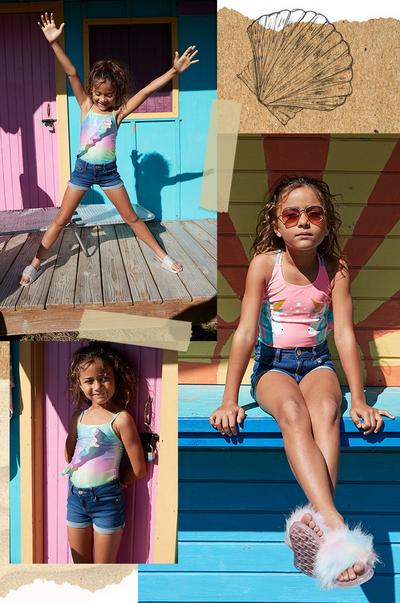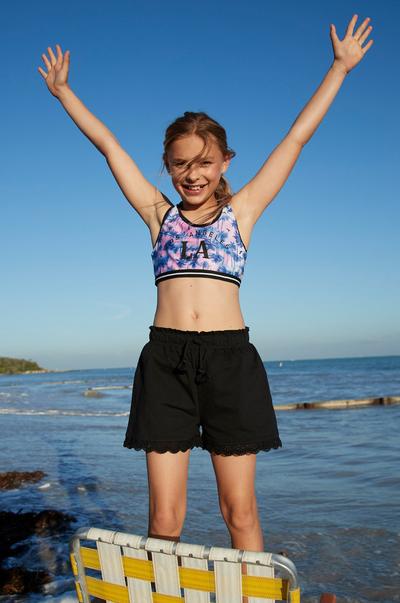 Shorts and Tees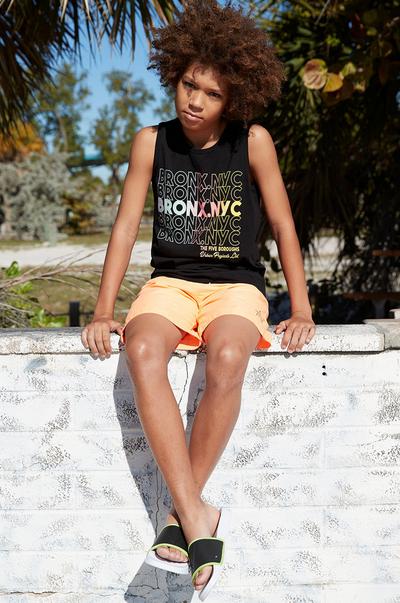 Get their closets ready for fun in the sun, with our casual tees featuring funky summer prints. The best part? You can mix these vacay-ready tees right into their everyday wardrobe. Pair 'em with our shorts: great both in and out of the water, because summer days should be stress-free!