Whether you're getting ready for a beach day with the guys or dressing up for dinner, scroll to check out our go-to looks from our fave style influencers (and their cuter doppelgängers).
Bold Print Shirts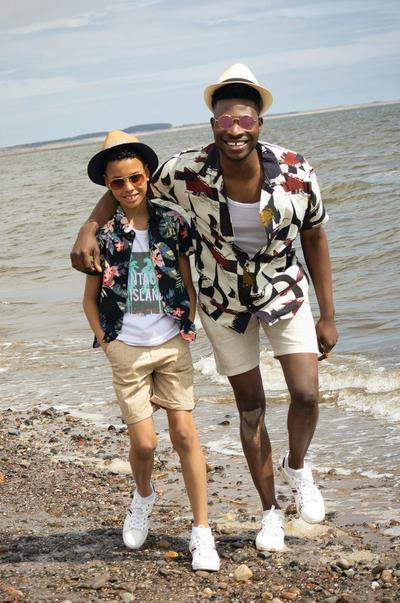 Since real-life palm trees are tough to come by just now, why not wear them instead? Pair our bold printed shirts with neutral cargo shorts and white sneaks for a comfy look day or night. Headed to the beach? Add our aviators and a straw hat to protect you and your mini-me from the rays.
Summer Denim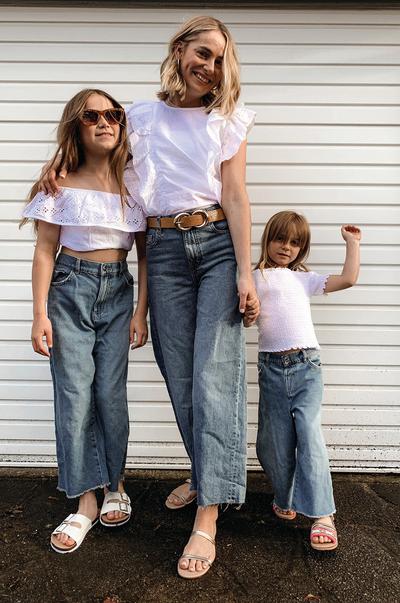 Summer denim isn't just about shorts and dresses: why not take a leaf out of this trendy trio's book and add our straight leg jeans to your vacay wardrobe? A happy medium between skinny jeans and mom jeans, this cut gives a relaxed, flattering fit.
A certified style must at any age, pair them with bold prints or just a simple white blouse for the ultimate jeans-and-a-nice-top vacay combo.
Tailoring For Two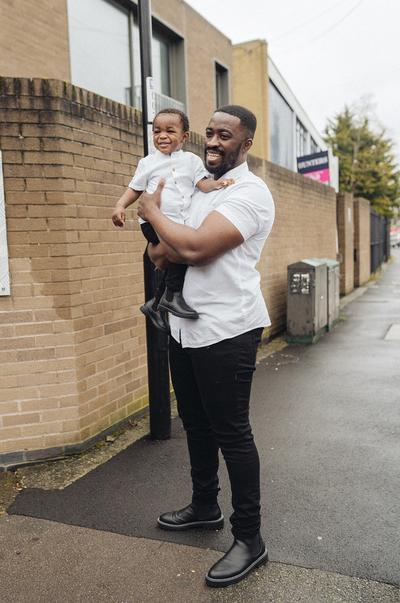 Everyone knows vacation dinners are a great excuse to dress up after fun in the sun. 'Cause if you can't dress up for the salad bar, when can you...? However. "Dressy" doesn't have to mean head-to-toe tailoring. Up your black skinny jeans game with one of our crisp white shirts and some black Chelsea boots, like Kwadwo and his mini bestie. All eyes will be on you at dinner.