Primark is the home of affordable, fun clothes for your kids. We'll be here to help you prep their fresh spring and summer looks when it gets warm!
Spring Styles
We have an exciting new collection of tees, sweatshirts and shorts for when it's time to ditch the layers and add pops of colorful prints. These new pieces really capture the spring feels, with pastel colors and fresh new designs.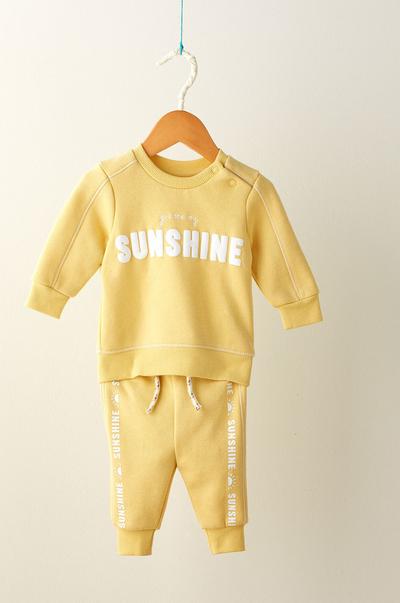 The Favorite Sets
Our yellow sweatsuit puts a sunny spin on a fave everyday look! The crew neck and joggers are a comfy, dependable go-to look. And the cow print sweatshirt and shorts are super-cute, too. Just picture your little one wearing this with cozy socks – totally. Adorable.