Hoodies, joggers, oversized tees – the OG's – have been totally transformed with clash-Inducing colors so you can mix and match your looks.
Colorful Sets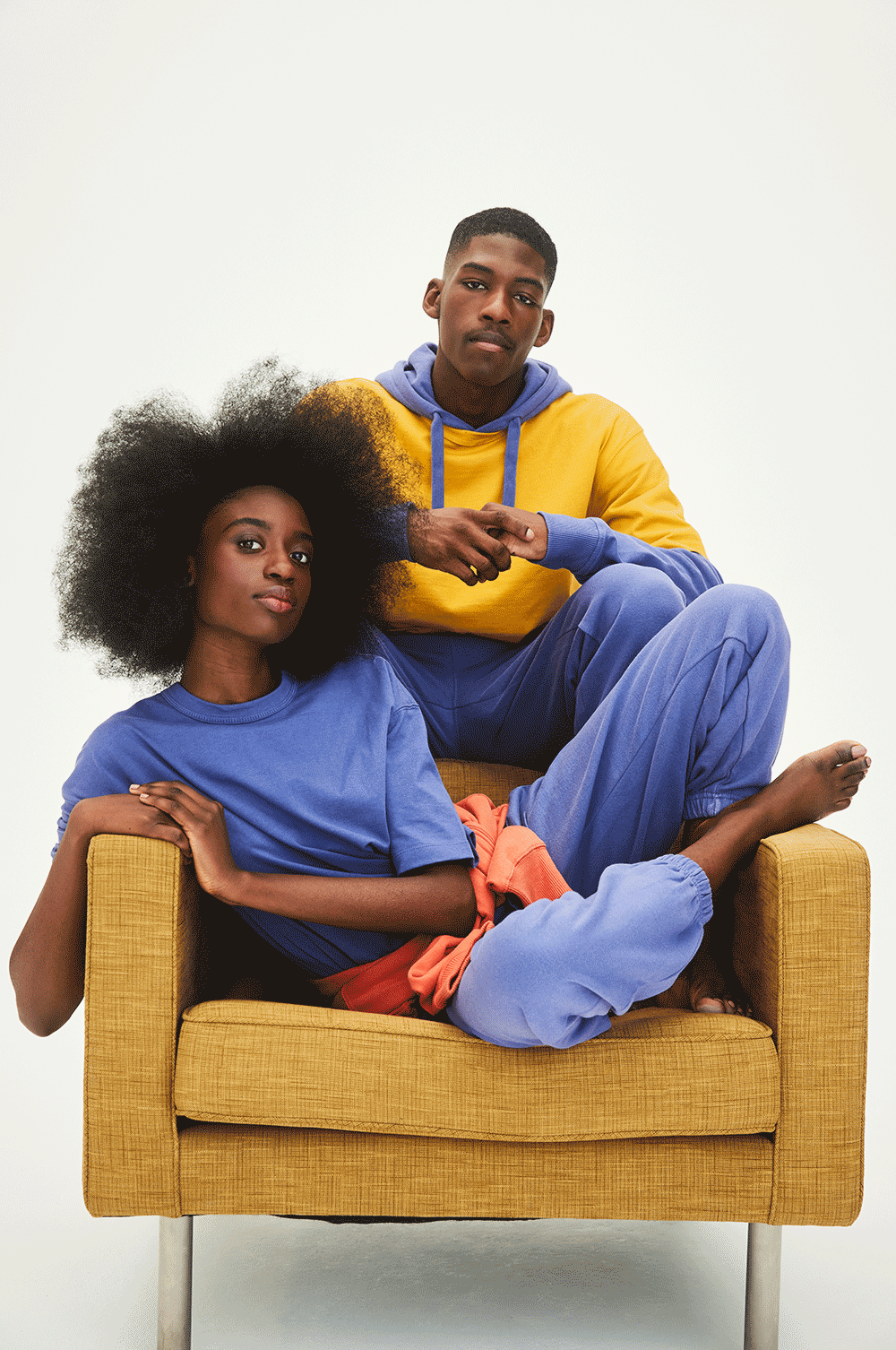 Did lockdown leave you lusting after 24/7 loungewear, but with Insta-saves full of color-soaked looks? We've got your back. Get ahead of the usual S/S Pantones: wear bold brights in F/W with our luxurious loungewear collection. Heavier fabrics give a luxe look and feel while the loose-fitting, relaxed cuts make sure these become some of your go-tos for a long time to come. Style with white sneaks so all eyes stay on the threads.
Out-Loud Layering
The key to these looks? A.N.Y.T.H.I.N.G. G.O.E.S. Pair tees and joggers in similar shades for a put-together tonal look, or grab polar opposites for the ultimate clashing vibe. And it's not just colors we're talking about when it comes to bold layering. Go a size up in one of our crew neck sweatshirts and wear with a hoodie underneath: it's an understated layered look to keep the cold out. Or chuck an oversized tee over a hoodie and let your sleeves make a statement.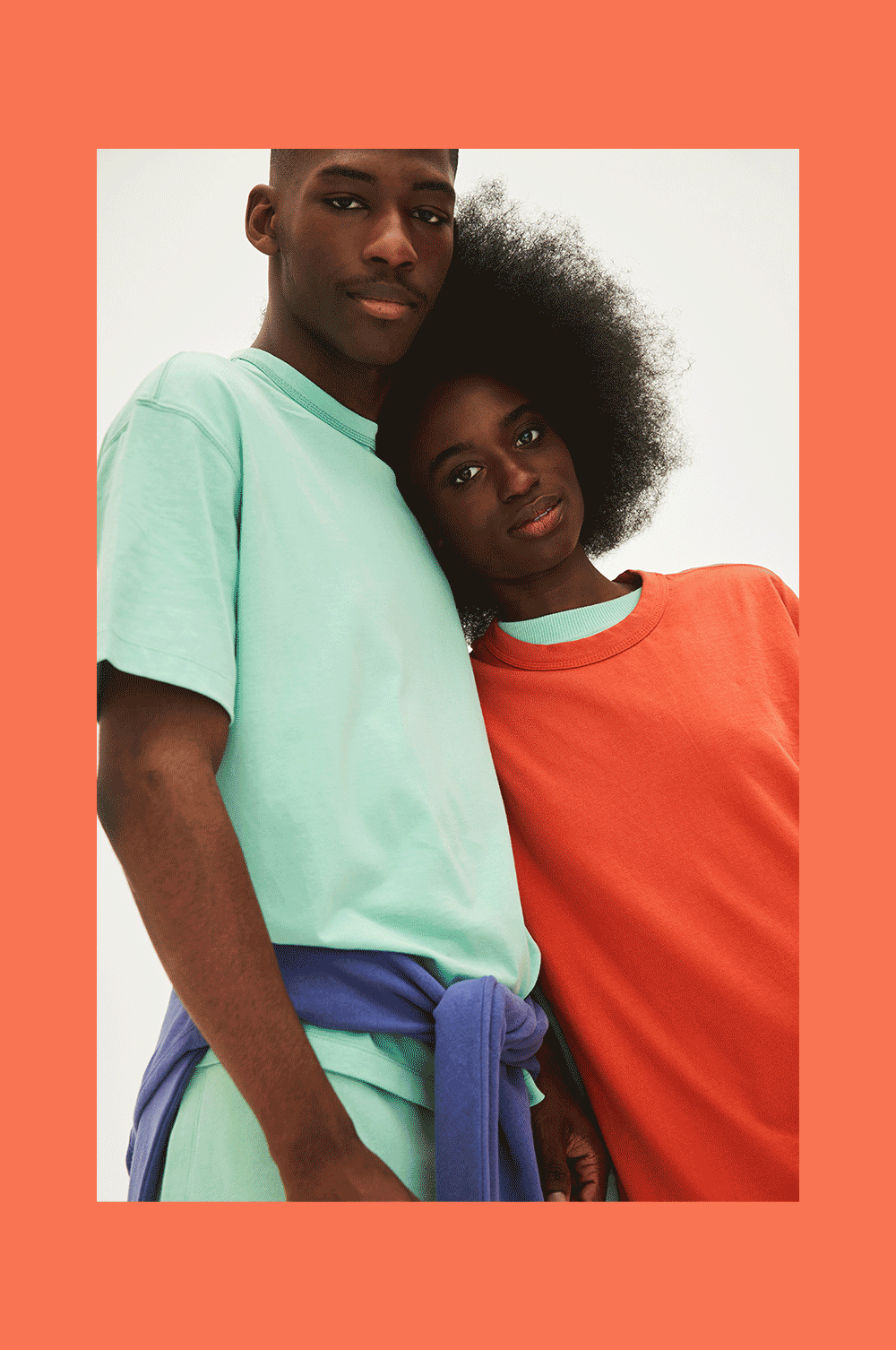 The Core Colors
Not quite ready to go all out with the brights? Dip your toes in with our core colorful must-haves. Mix and match these staple shades with a brighter toned tee or joggers for a color block look. Go for classic shades and add pops of color with your outerwear and accessories. Beanies and fanny packs are the perfect F/W finishing touches. So go bold or go home and brighten up these beloved basics.