Men
Kem On His Global Menswear Collection
For those of you who don't know Kem, the now 23 year-old became a household name after winning the 2017 series of Love Island UK. Kem and his Islander BFF Chris Hughes went on to have a two-part spinoff reality TV series before Kem became a host for Love Island: The Morning After podcast. Loved in the UK for his bubbly personality, contagious energy and open-heartedness, Kem bounced into our office in London alongside his super stylish mum Figen, ready to discuss fashion, future plans and maintaining mental wellbeing.
We begin by talking about how fast life has changed for him post-Love Island: "I went into Love Island as a barber and I had always planned to go back to barbering when I came out. Then I started working with ITV and everything's gone off from there, so it's been super busy going from one project to the next! I've just been myself and it seems to be working!" he laughs, and we couldn't agree more, "I'm just trying to take everything in my stride!" Since starring on the dating show Love Island, Kem has had plenty of amazing opportunities come his way. On British entertainment show Dancing on Ice he's played the part of both contestant and host, "I do like hosting but I got a better buzz from being a contestant on the show. There was no better feeling than going ice-skating, you can't beat it!" We'll take his word for it!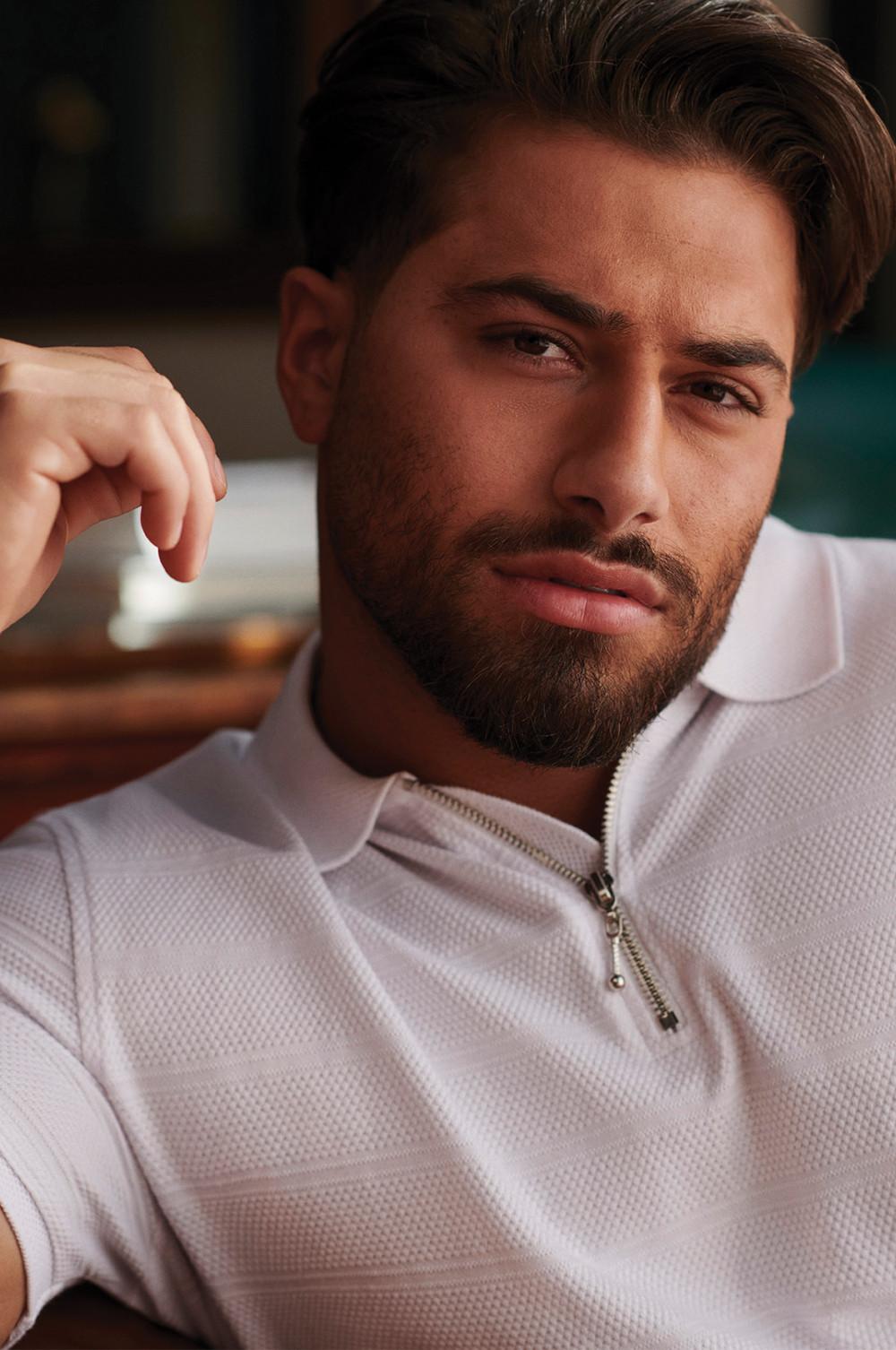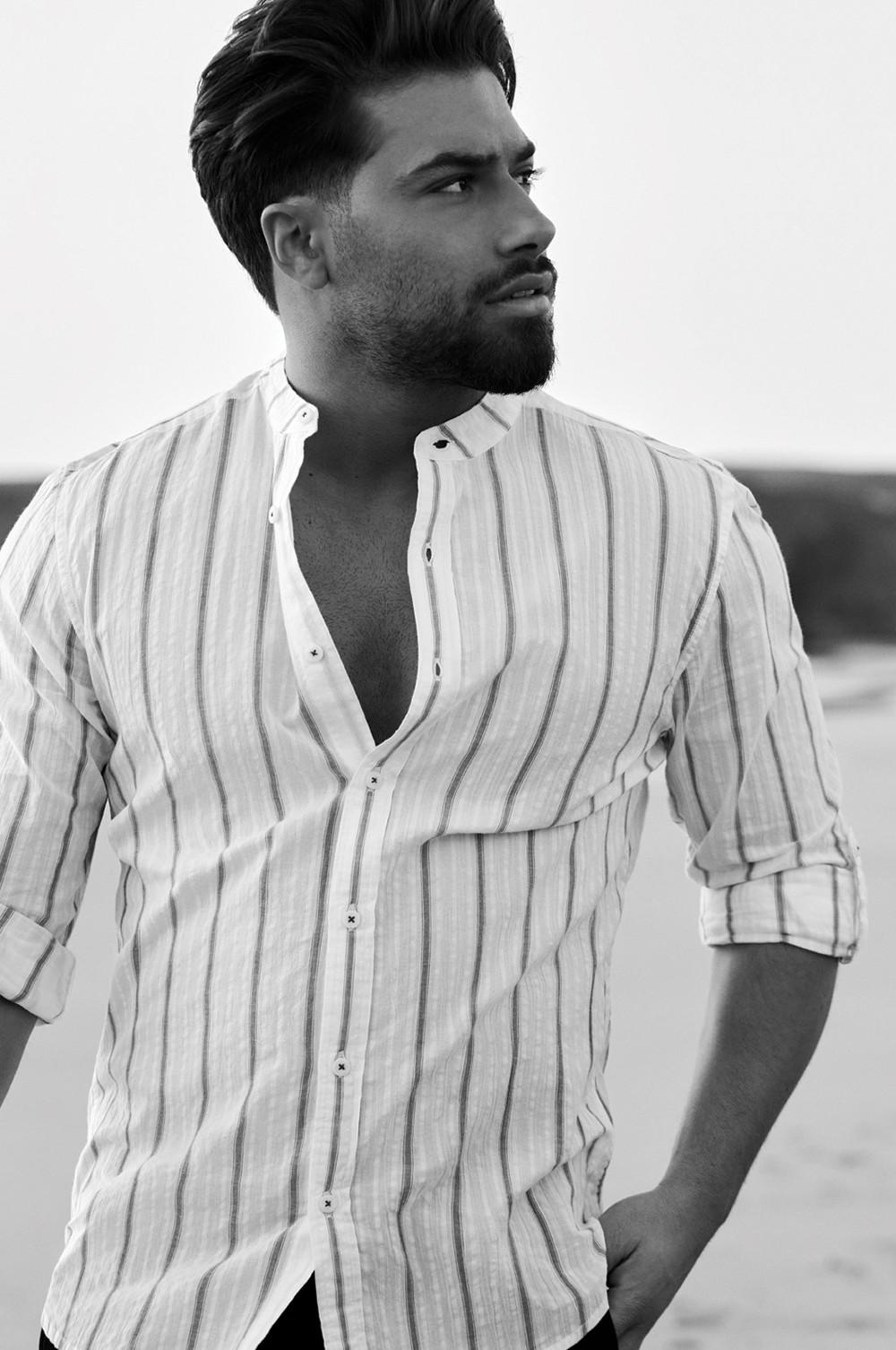 On why he chose to partner with Primark Kem explains, "I have the freedom to be myself within a brand that I can identify with. I've shopped here my whole life!" Kem confirms how he loves Primark products big and small. When questioned whether he could pick one that best describes him, "I've been wearing these socks since I was six years old!" he explains (not literally we hope!) Kem reaches for his foot, putting his ankle on his knee and showing his bright white sneaker socks to show us the proof. "I've never had a pair from any other place. So, if we're talking about which Primark piece best defines me then it's definitely the socks!" His mum's laughter in the background tells us it's true!
Kem's first Primark collection took the menswear world by storm: so many across the UK were wearing his colorful sets on their Insta feeds. After his success the first time around, how will his second collection be different? "A lot happens in a year and I wanted more of a grown-up collection that represents who I am this time around. This collection is true to me and what I'm currently doing. It fits my personality. I think people will see a different side to me and hopefully they'll really like that!"
Talking about his style and how it developed over the past year, Kem was excited to highlight how his wardrobe has changed. "I used to always think that my style was kinds flamboyant, but it's not. This year I've changed it to be dressier, focusing on cuts that flatter my body. I'd say it's tailored with a quirk. Compared to the past few years I don't necessarily go all out with colors and prints anymore. A good fit is the main focus for me." True to his word Kem showed up for our chat dressed in slim light-blue ripped jeans paired with a crisp printed shirt, and of course his trusty Primark socks with sneakers.
Kem's obviously excited about his collection reaching men around the globe and is already daydreaming about seeing pictures of it in different stores worldwide: "I love it so much, I hope everyone feels it's as wearable as I do!" The best part of it is that it's been truly designed with every man in mind. "This year there's something that'll work for everyone. When we started designing we looked at what was trending and saw that tailored pants and two-pieces are very popular with trendy people around the world. We thought about how to add a twist to this classic style to make it feel fresher. So we started thinking about our new patterns and prints!"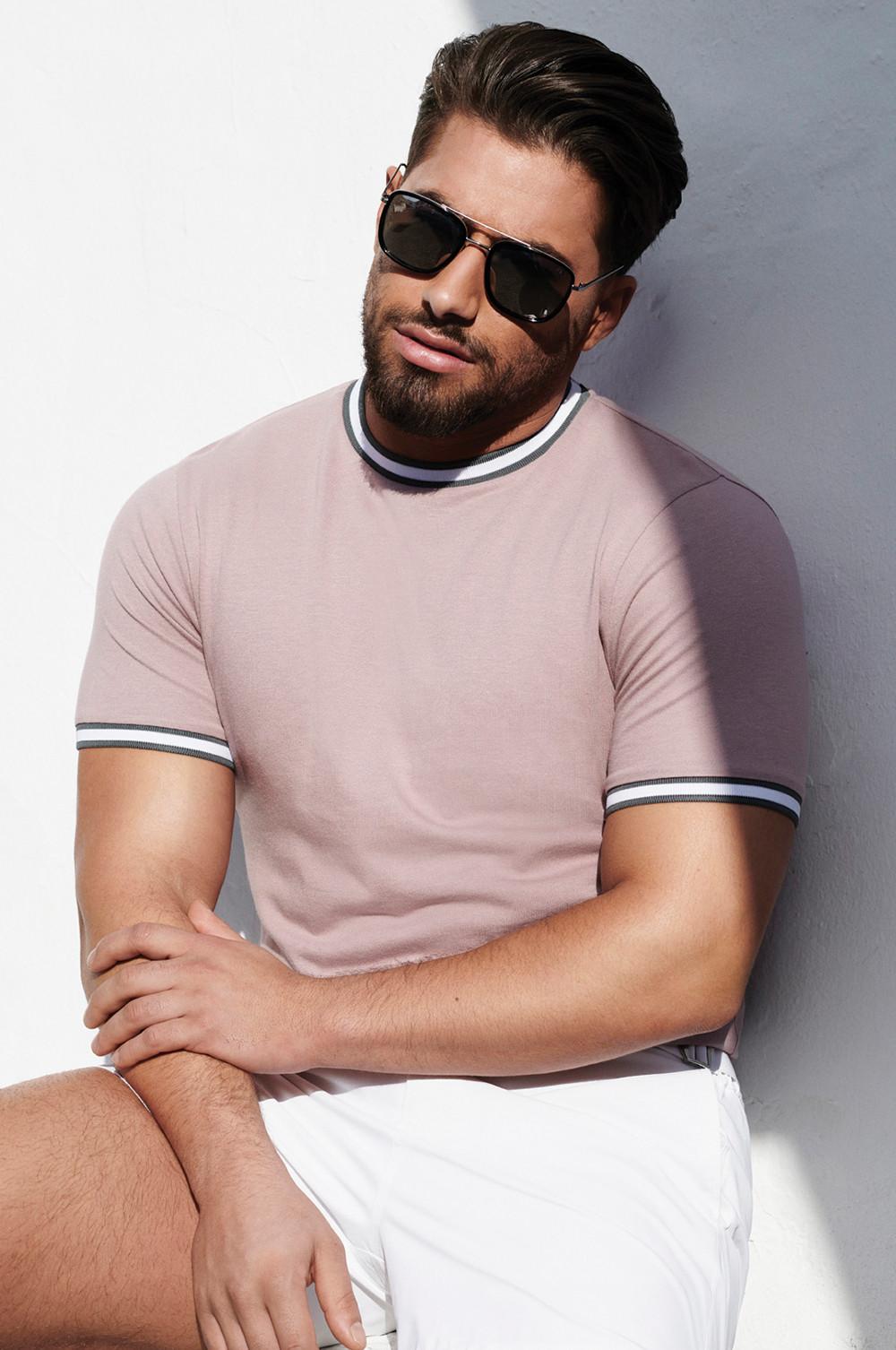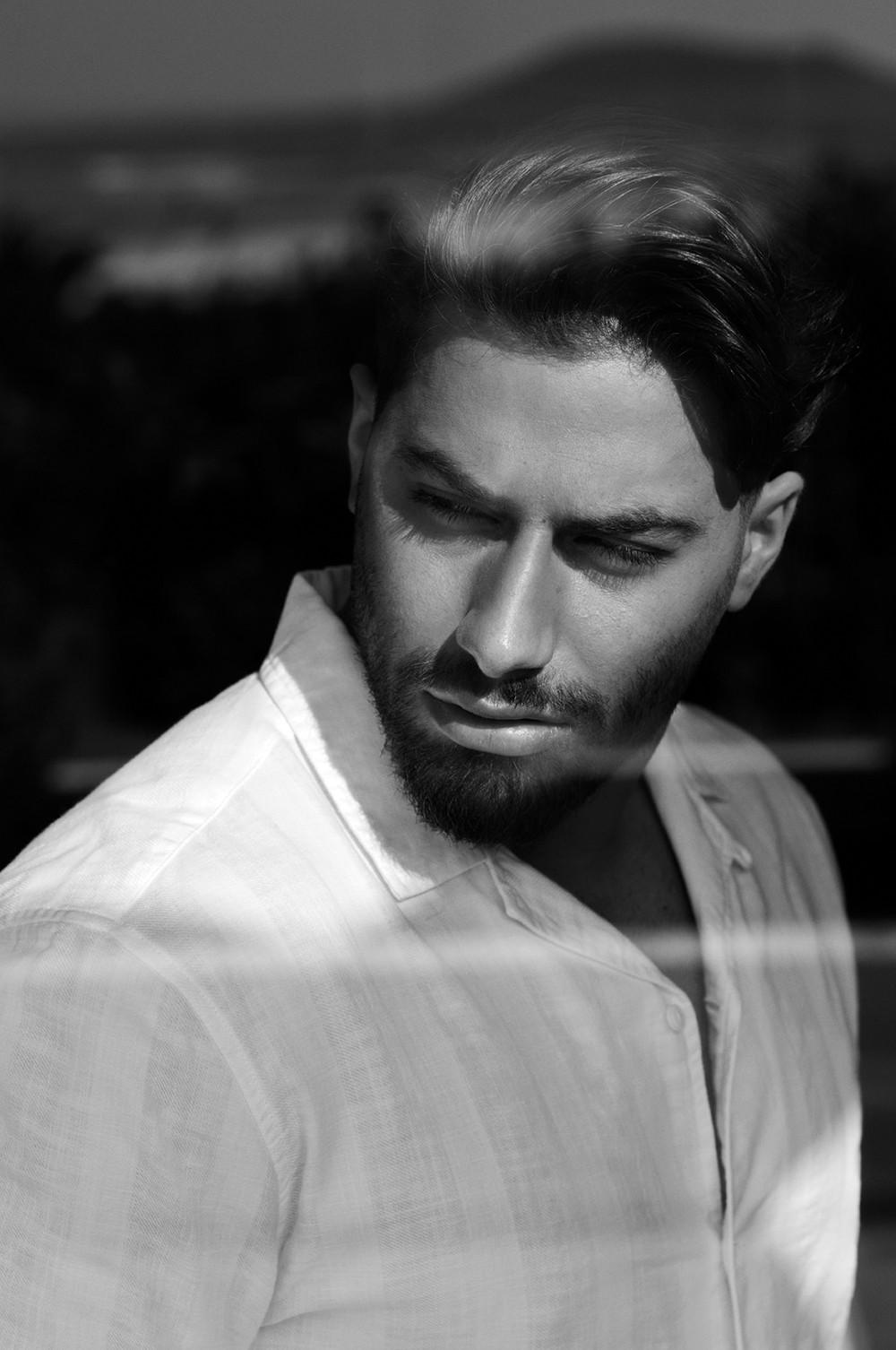 Speaking of the collection's versatility, Kem talks about how he can wear it almost everywhere, for any event: "I could bring this whole collection away for a staycation in the UK, or wear it at home all summer for BBQs and I wouldn't struggle. I'm already thinking of the endless looks I could create by mixing it with all my fave pieces." Kem's go-tos are matching sets from the collection: "I love the bomber jacket with the matching pants or the tracksuit, they're so comfy!" Speaking of comfort, we've all been in our loungewear and PJs a lot more since lockdown. So what's Kem been sporting? "I've been living in my Primark gymwear and wearing it through evening. But I think now I'm looking forward to getting back to some kind of new normal and moving from my gymwear to daytime clothes!" Excited to eventually reunite with friends and extended family, Kem said his go-to BBQ look is the white oxford shirt with navy shorts from his new collection, a classic cool summer vibe.
Kem has worked hard over the past few years and plans to continue that way. But life always has high and lows, right? So what have they been for him? "My highs include doing this collection and being a part of last year's Soccer Aid, which was amazing!"
"Everything I've done, all the TV shows and appearances here in the UK, has been an incredible experience. There's so much I can talk about! As for the lows, there's always going to be dips. When you're going so high, anything can feel like a low. I'm just grateful for everything that I've been able to do. So, when I'm not feeling as good, I think about how many good months I did have and remind myself that they'll come back around again soon. It's like a rollercoaster: you can't stay up forever, you'll come down naturally and go back up. I just try and appreciate good things that have happened and stay positive."
On how he practices mindfulness, Kem talks passionately about how exercising helps him maintain a healthy and positive mental wellbeing. The gym is the way I keep my head clear. I have to go for about an hour and a half each day, except Sundays. A lot of my anxiety clears because of the adrenaline and endorphins; it gets the stress out of my system. Everything I was worrying about doesn't feel as important and I leave feeling clearer!" So does he have gym buddies? "Sometimes I'll train and catch up with my friends. Other times, if I'm feeling really down and don't want to talk to anyone I put my headphones in and train alone for a few hours."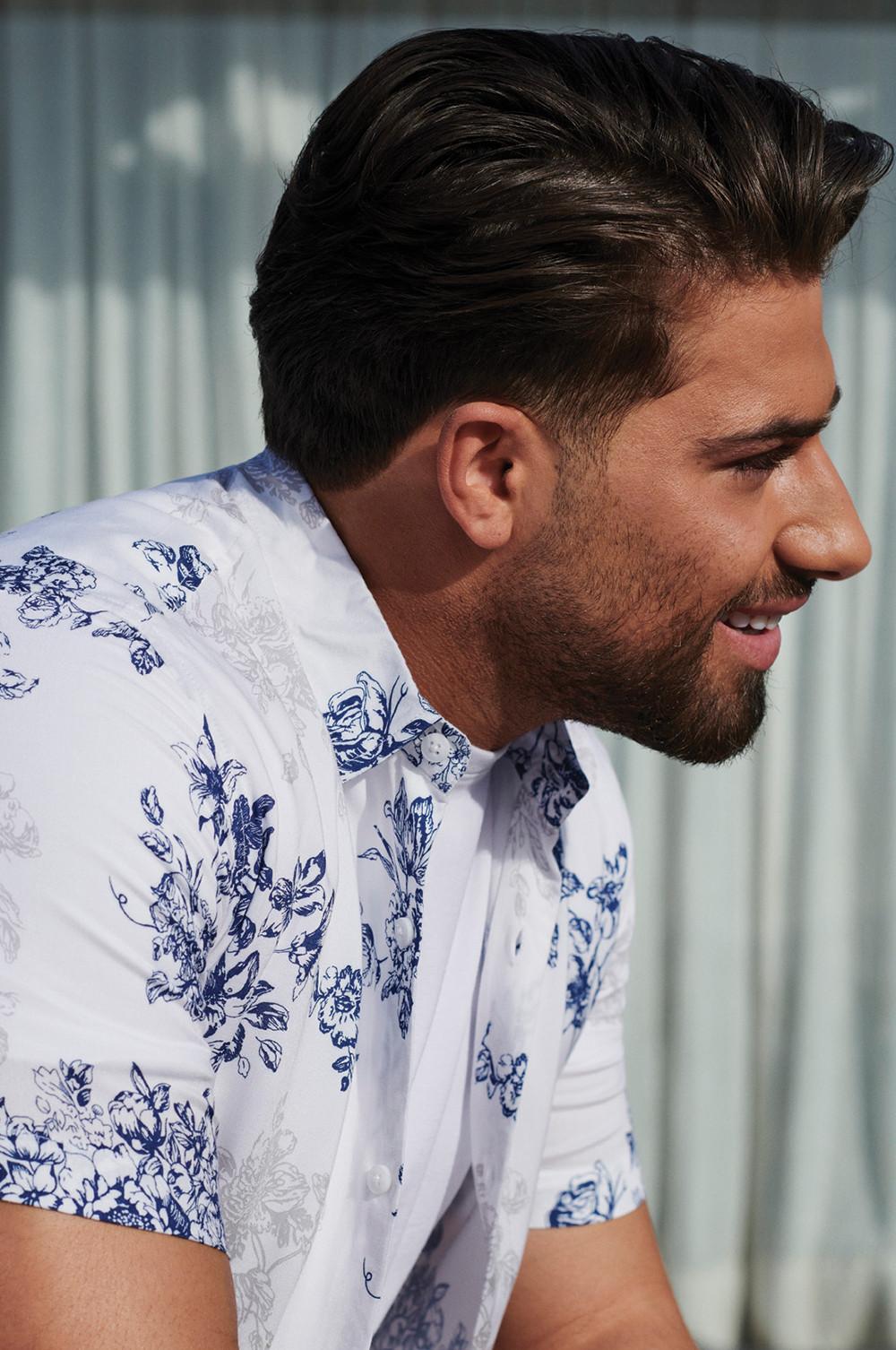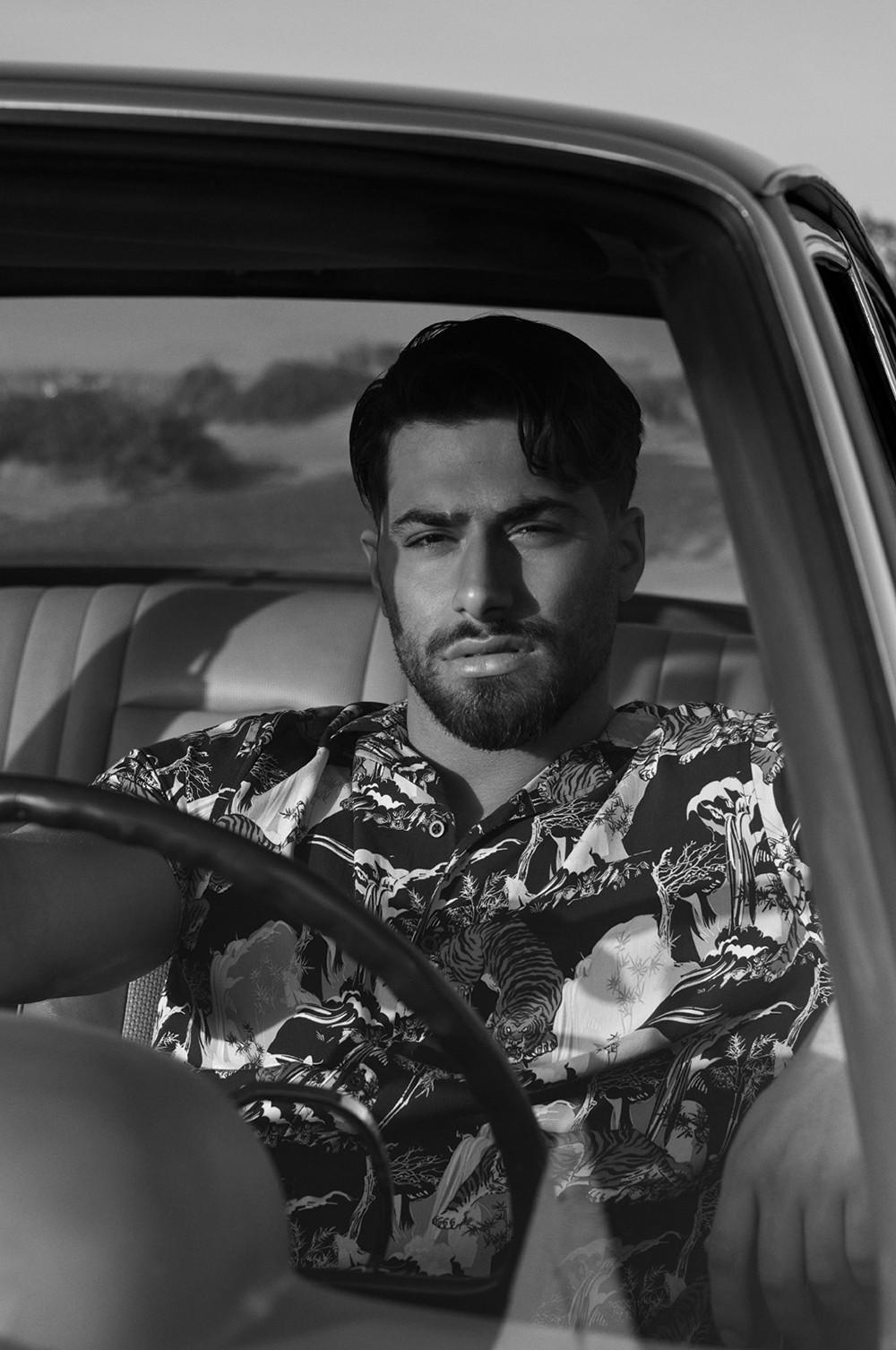 Like every gym fan he must have a good playlist, right? "I go for every genre! I can switch it from old school R&B to rap or slow Turkish love songs!" His mum's laughing in the background again... During lockdown everyone has had to adapt their normal routines for a life spent at home. So with gyms closed Kem got inventive with his workouts during this stressful time. "I've hung a boxing bag on a tree in my garden so I can box outdoors which has really helped me. I also love to spend time with my family and have been enjoying the downtime with them. Plus, I can't lie: you can't beat playing PlayStation remotely with friends!"
What's in store for Kem in the future? "I spent two or three years pushing myself really hard and I reached a lot of goals and did a lot of things I never thought I'd do. Now I want to take some time out and be really specific about new projects I want to get involved in. I'd love to do a mental health documentary and I definitely want to continue spending more time with my friends and family. Last year I had barely anytime because I was just working non-stop! I want to slow down and enjoy these projects I'm passionate about, and just really appreciate every moment of them."