The switch from winter to spring feels more drastic this year (thanks, tracksuits), since sweatshirts and hoodies became 2020's must-have gear. As it starts to heat up out there, you'll want some cooler picks to grab. So now's the perfect time to get to know this spring's shapes and colors...
Spring Shades
Now, we're not telling you to chuck all your coolest black threads: but how about hitting up some lighter colors for your looks? With the new season just around the corner, fresh colors are springing into our closets, too. Say hi to sage green, trusty mustard and new neutrals.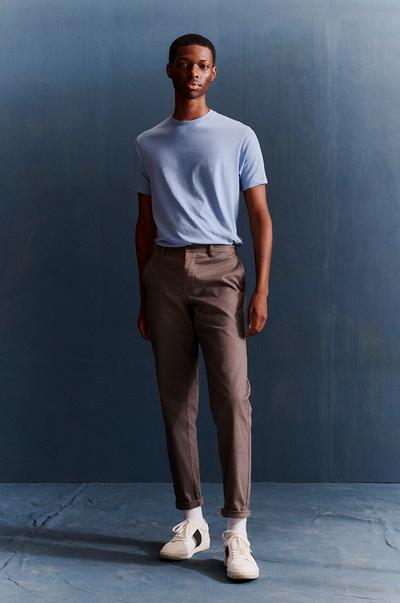 Spring Shapes
Cardigans, jackets, and essential jeansstarting at just $16 will be dropping in all spring. You can also start bringing lightweight tees and pants back into your life, in softer shades and comfy cuts.