Time to refresh your wardrobe basics! These tonal pieces will easily become the foundation of your wardrobe, letting you build different looks by wearing with statement accessories and key trend pieces.
These earthy colors will seamlessly blend into your wardrobe with each season. Why not use them to dress tonally from head to toe? You can easily get the look with our pebble gray tracksuit, perfect for cool days. When it warms up out there, throw on our olive green top or light blue hoodie and wear with our matching denim or chino shorts: they're effortless style picks.
Essential Layers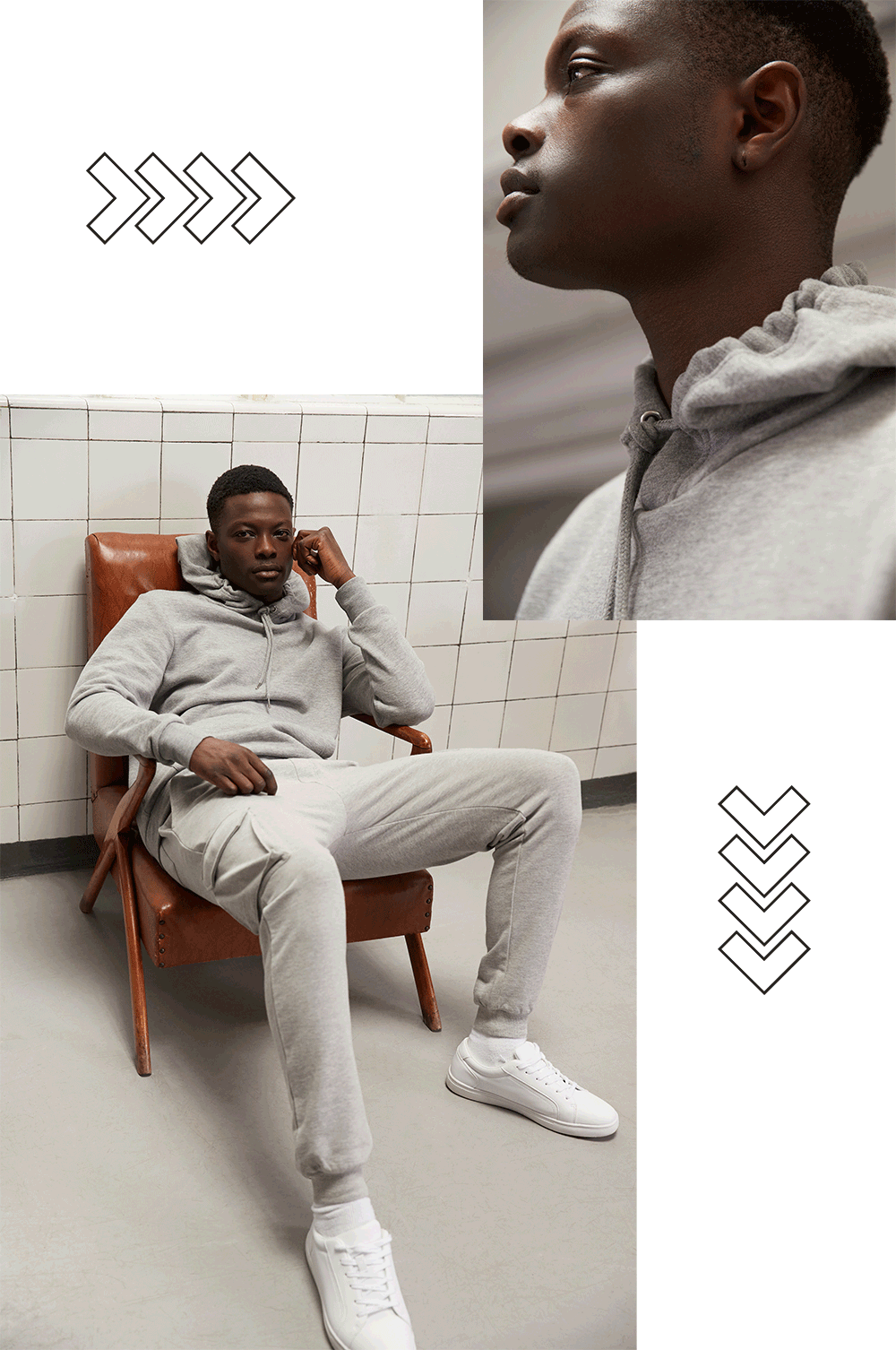 Listen up guys: know the key to getting a casual, versatile wardrobe, right? An essential denim jacket! Lucky for you, this new collection has classic blue and washed black versions (we'll let you pick your fave). So head into your local Primark, grab some of our men's basics and watch your wardrobe transform with help from some of these versatile pieces.