Taking cues from the catwalks, our multi-seasonal must-haves mix and match for endless styling, with clean utility shapes, fresh pastel hues and functional layers.
Dressy-Casj Style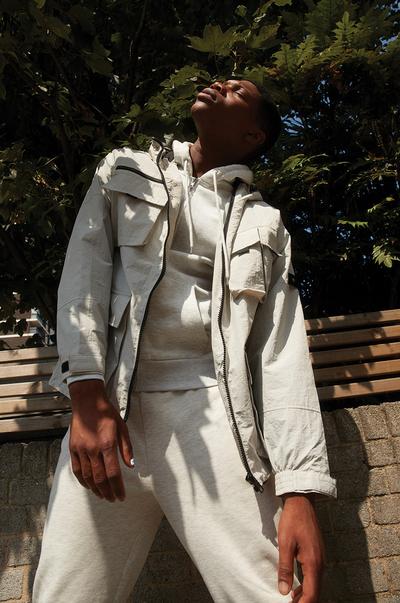 Dressy-casj is pretty much the only dress code that matters now (except for ceremony-based events, where the suit still reigns). It's adaptable from urban picnics and to the office.
Our pale pink overshirt pairs seamlessly with ivory jeans and white sneaks, while a simple gray jacket takes sweatpants from slouchy to sharp. A prime example of relaxed leisurewear for an effortlessly put-together vibe.
Layering Basics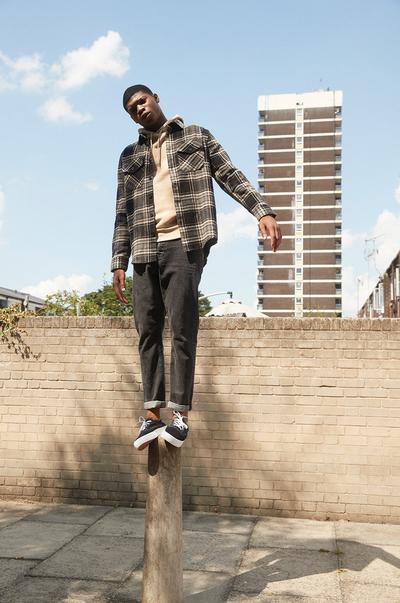 Upgrade the decades-old skater vibe with crisper shapes and more intense hues. A cohesive palette is key for keeping it on trend: go for a black-and-white flannel shirt with washed-out black jeans and an off-white hoodie.
Stop wondering about the weather with the collection's hero piece: our padded vest. Layer over a summery neutral base like straight-leg chinos and a tee, for a cohesive look on a budget.
Quarter-zip sweatshirts are ones of the smartest classic buys, helping your sunny weather style transition smoothly into chillier temps.
Go Tonal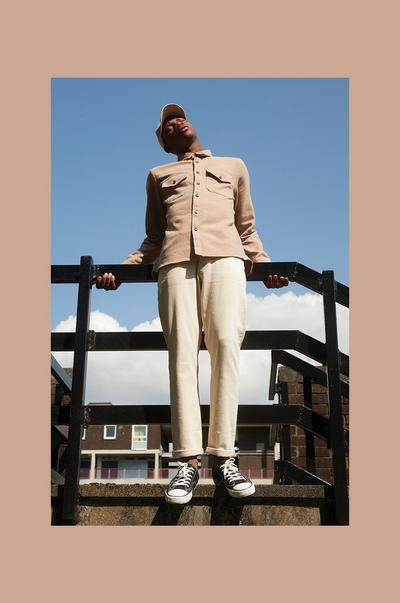 Give color blocking a breather and experiment with the color drenching trend. As seen on the runways, it's all about looks in a variety of shades in the same color.
With all pieces entirely gender-neutral, this a collection you can swap and share with your partner, keeping your look fresh for seasons to come.
These basics are far from basic, bro.