Men
Olive classics rebooted.
We've reworked earth-toned tees with extra panels, oversized pockets and colorblock designs. Last minute, what-to-wear panic? Buh-bye. You'll always have an on-trend tee in your collection with these new adds. Get style hacks on mixing them into your wardrobe, below.
Classic olive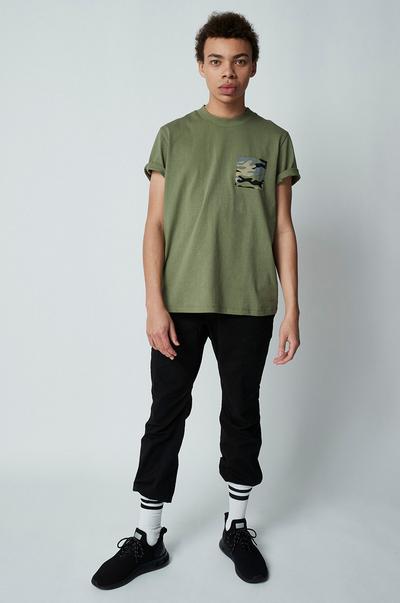 The classic olive shirt gets a refresh, with rolled sleeves and a camo print pocket. Trust us: this is the trusty tee you've been searching for. Need styling inspo? You got it: wear with black cargos and sneakers for an easy look you can create from your wardrobe basics.
Panel details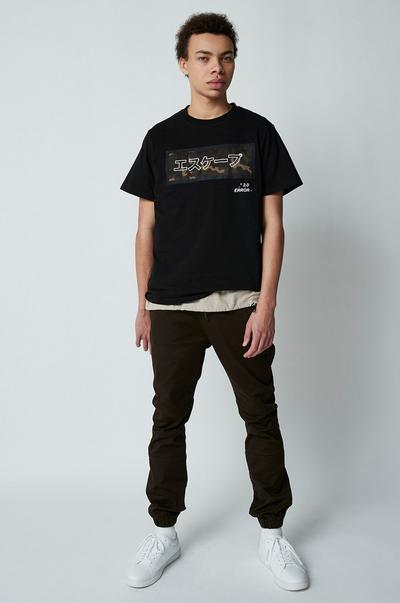 The classic tee makeover continues, with our camo print paneled black T-shirt. Style it with deep green or brown pants. Don't hold back from doubling up: layer the tee with a lighter shade underneath to go with the panel.
Camo layering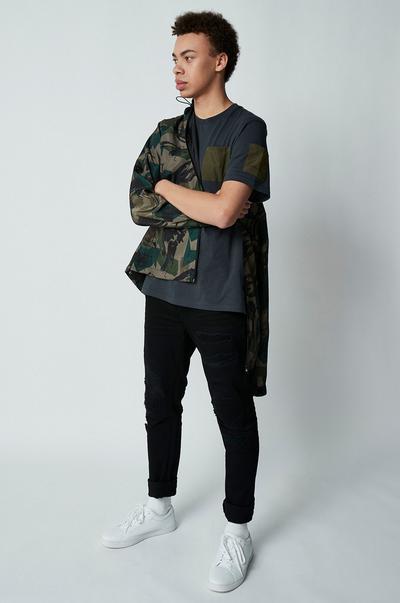 Our lightweight camo jacket's an investment piece every guy needs. The safe-but-trending layer works great with our gray tee, complete with oversized green pockets. This look's also a good excuse to whip out some fresh white sneaks to break up the darker colors on your upper half.
Colorblock it
We're obsessed with this colorblock tee: it needs minimal styling thanks to its eye-catching design. Make sure you always have a standout T-shirt like this one in your stash. Just throw on black jeans and sneaks for the perfect grab-and-go look for last-minute plans – easy peasy.