Sometimes giving your look a refresh is as easy as stocking up on your fave styles in new designs. Our Penn X Primark collection brings you easy-to-style alternatives to everyday classics, from vests and puffers to joggers and hoodies. Scroll on to find out how we've styled each look below.
Your New Fave Tracksuit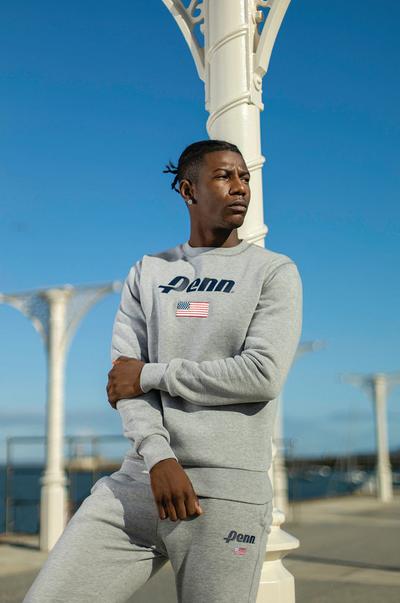 The classic gray tracksuit's a must-have piece. Worn out your fave set in lockdown? Our Penn-printed joggers are here to keep you lookin' fresh. Not into solid color? We have dark blue joggers to work colorblock style.
Casual Daytime Combo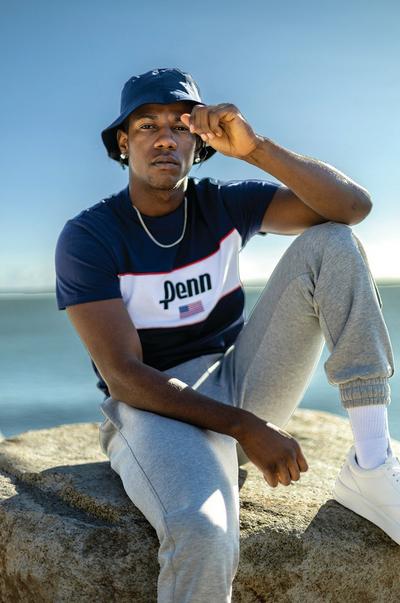 Swap the sweatshirt for our short sleeve navy Penn tee. Pair with your new Penn joggers, then add accessories like a bucket hat and your fave sneaks. A super easy trending look for your everyday adventures.
Standout Winter Coat
Top up your Penn collection with our colorblock jacket. Winter doesn't mean you have to stick with darker colors, and our puffer jacket shows just that. Looking for lightweight layers? There's even a hoodie version of the same design.
The Everyday Vest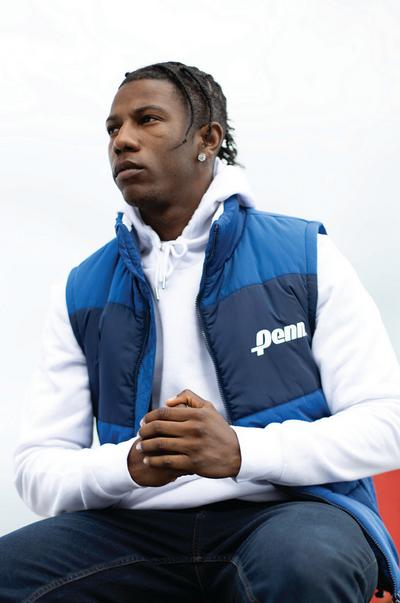 The functional-cool vest is an underrated piece! Commit to the vest look with our two-tone Penn piece, and wear it with a hoodie and jeans. It's the perfect pick for transitional weather.