Men
#PrimarkMeets Hank Ge
It's Primark's 50th birthday! To celebrate, we've picked some of our fave faces to front our latest campaign. When they weren't striking a pose, we took time out on set to ask them a few questions... Read on for their top Primark shopping hacks, must-have pieces and more!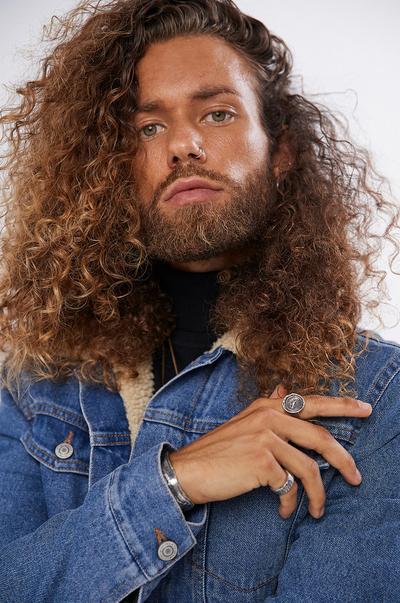 What are your top hacks for shopping at Primark?
Keep a list of things you're on the lookout for. Set your budget. Don't go shopping when you're tired, hungry, lonely, bored or upset – and enjoy it!
What kind of Primark shopper are you?
If I go shopping for a wallet or boots, I'll be focused on that item. I like to keep things simple. Easy and uncomplicated.
If you could only buy ONE Primark piece for the rest of your life, what would it be and why?
A white shirt, because it's a timeless classic piece. It's by far the most dependable and easiest choice when you're stuck with too many options. Every man should have at least one white dress shirt in his closet because it matches any color suit, and works for any season and at any event!
What Primark piece do you still have in your closet from years ago, that's a forever fave?
Light blue jeans: trends come and go, but denim is in forever. When everything else in your closet lets you down, you can still depend on your favorite pair of jeans to make you feel good. I love my light blue jeans – they're the perfect fit and the color gets even better with every wash!
When you think of Primark what comes to mind?
I had a really great, funny and successful two hours of shopping at Primark last time: I met a friend and we talked about my shopping expectations, needs and budget with a Primark store assistant, so we could decide what we should go for. I told her what clothes I have at home and she had really good recommendations of pieces would go with them. We had a fantastic time! And I went home with a bag full of new clothes that I've been wearing a lot since.