Men
Style Clinic: Cargo Pants
Our new Cargo pants will be your multi-pocketed go-to's – you'll wonder how you ever lived without 'em. From carpenter pants to worker cargoes, find your perfect fit/how to style below.
These essentials went fashion viral in the 90's and early 2000's. This time around you can get 'em in four fits – so chuck the dated super-baggy look: pick tapered and just-right oversized styles, a mix of utility and streetwear pants. Scroll to find your perfect fit for these re-trending functional faves: we've reinvented them in 4 can't-miss styles.
1. Carpenter Pants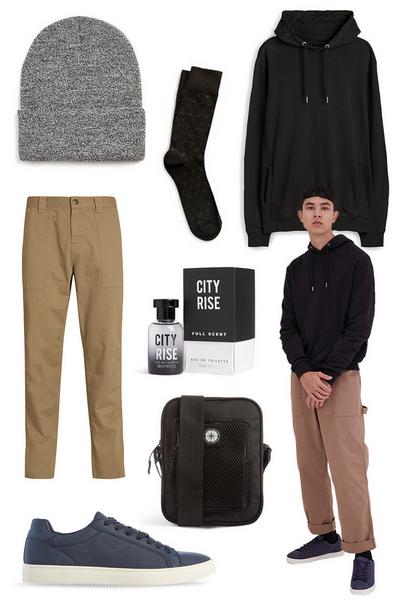 These relaxed-fit pants get their inspo from the original work versions – they even have a hammer loop and authentic utility pockets. Wanna channel an effortless off-duty vibe? Pair 'em with our premium basic sweaters and hoodies.
2. Worker Cargo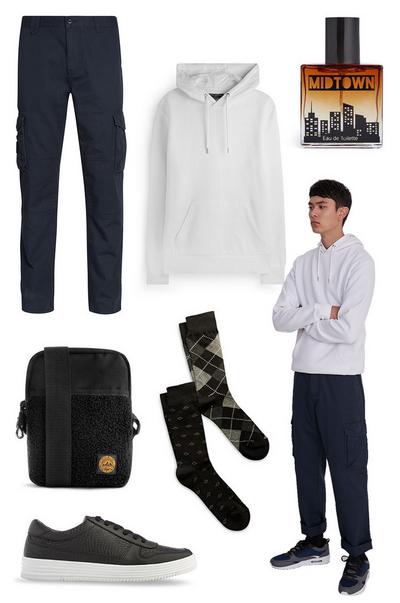 These pants hit the sweet spot between oversized a straight leg, and feature large utility pockets. They may be called worker cargoes, but you can take 'em from casj chillout days to nights out. For day, throw on an oversized sweatshirt. At night, go for a tailored shirt and winter coat.
3. Cuffed Cargo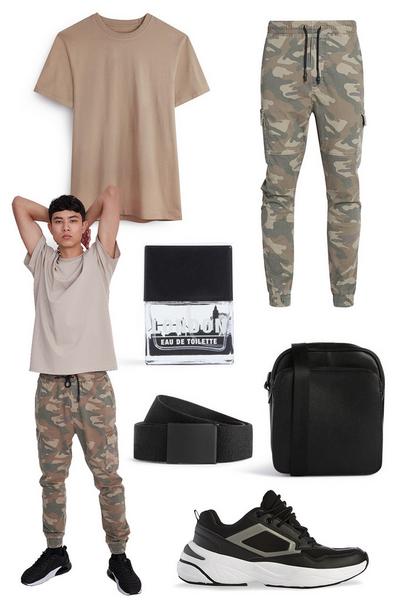 Can't get enough of camo? Try our cuffed cargoes: with elasticized cuffs and hem like easy fit joggers, they'e über-comfortable. Match your new faves with more camo, or style 'em up with a crisp white shirt and a classic denim jacket. We also have solid colors for extra styling versatility: just chuck on fresh sneaks to finish the look.
4. Slim Cargo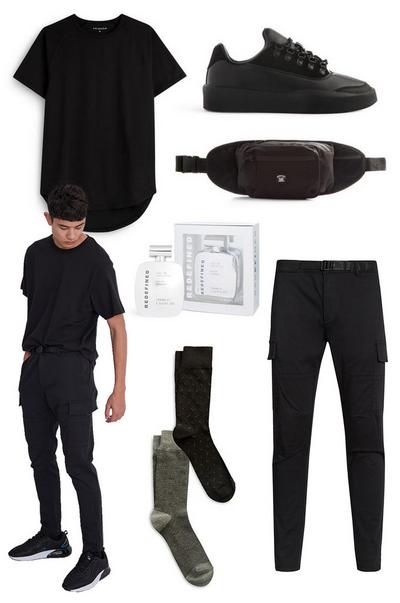 New to the multi-pocketed cool of cargoes? Then our slim black edition's the best intro you can get. With a subtle modern twist, they feature a strap belt and zippered pocket details – so they can sub for your jeans when you need something a little comfier. Keep it classic and sport head-to-toe black. Or run with the versatility: team it with a bomber and our trending winter warmers.