Investing in our nighttime routine has grown in importance in recent years, whether that's meant upgrading our mattresses and bedding or carving out time for some much needed self-care. So, what about your downtime wardrobe? Say no more! Your snooze-inducing must-haves are ready and waiting in-store now.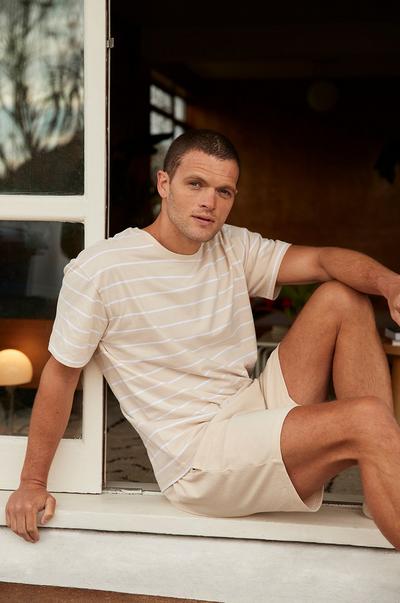 Men's Super Soft Pajama Sets
Looking to elevate your sleepwear and loungewear from the shabby and scratchy styles that you've worn for years? Look no further than our essential pajama sets. Snuggle in the super soft cotton fabric while admiring the classic colors and silhouettes. In the warmer months, pair our long sleeved crew neck top with matching shorts. Then, on cooler evenings, swap in our slim-fit lounge pants.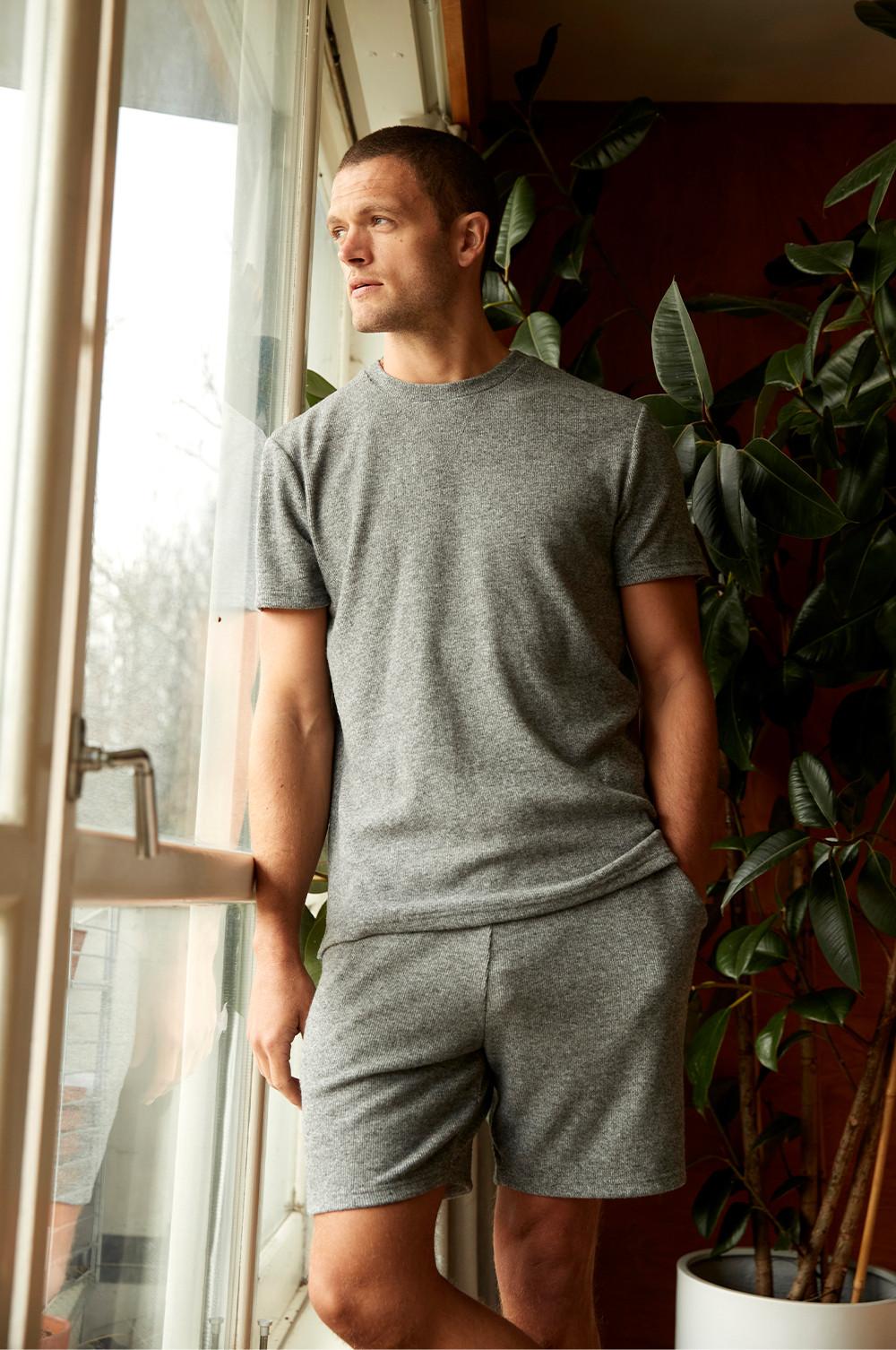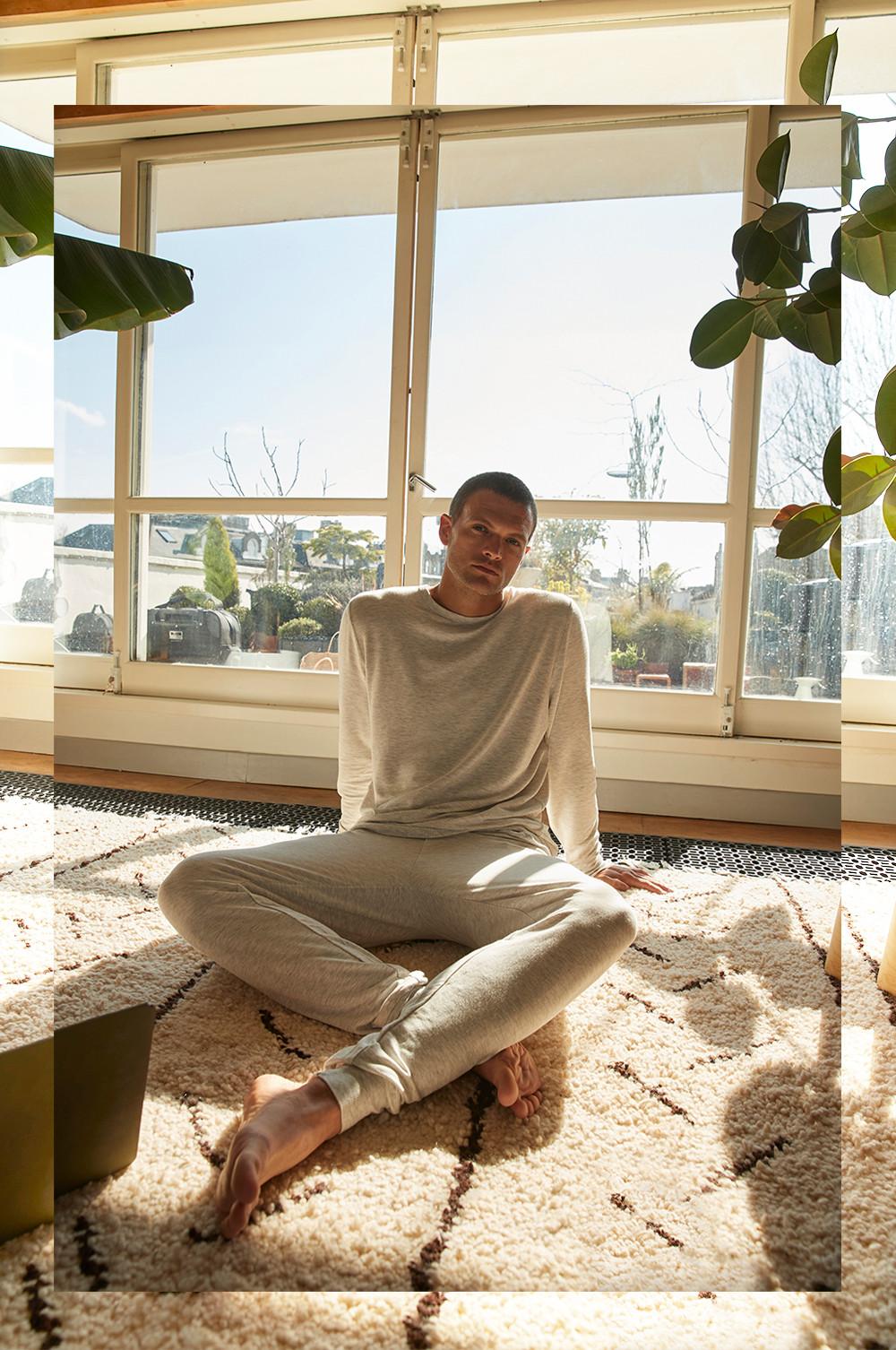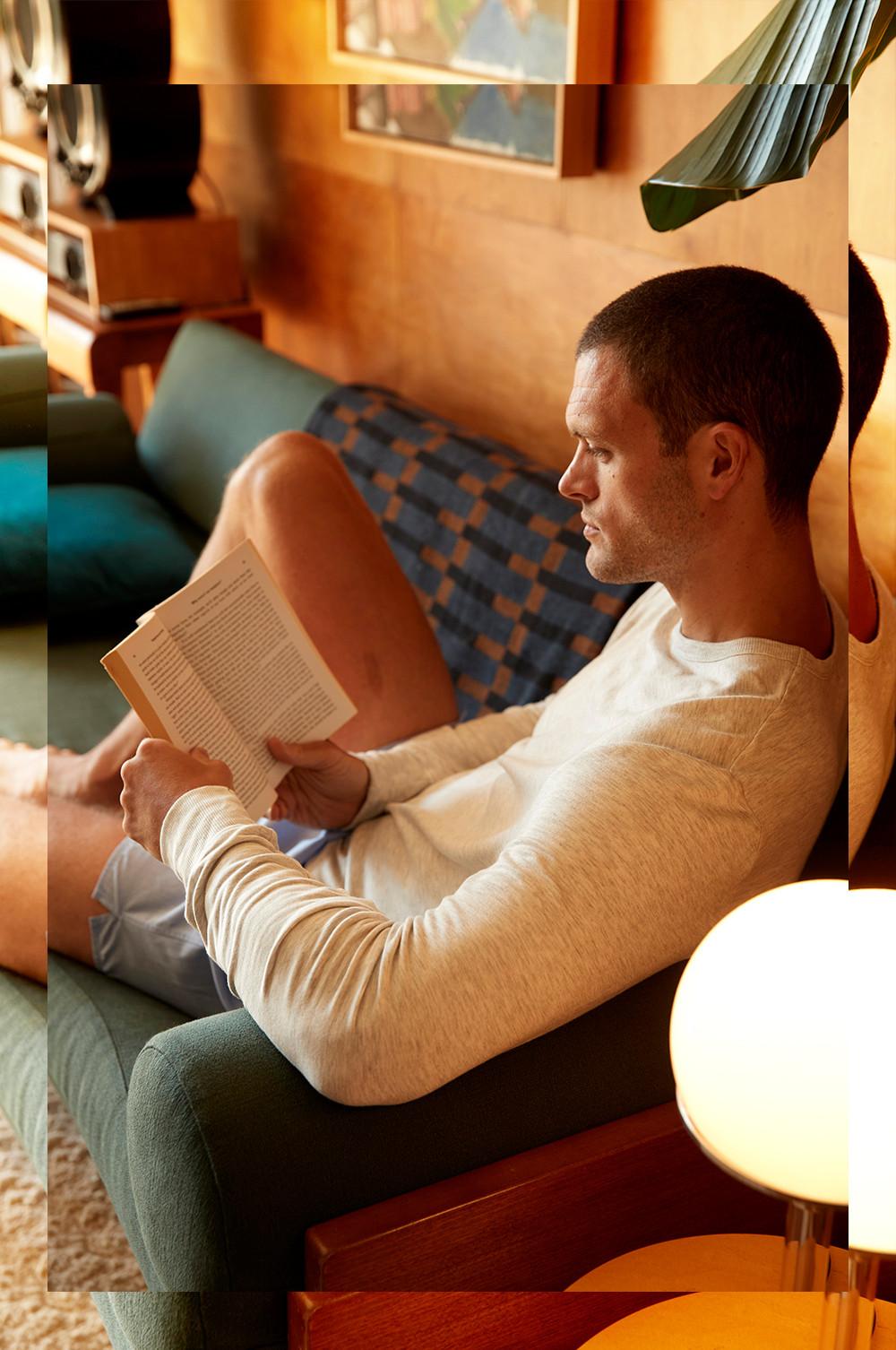 Creating a relaxing haven within your home is as much about your style as it is about your surroundings. So, take time to wind down and destress in slouchy sets and comfortable pajamas.
Comfy Matching Sets
Timeless textures and patterns aren't just reserved for your everyday wardrobe. Stripes can be a go-to within your rotation of relaxation-ready staples as well. Our short sleeve striped t-shirt and shorts set can be styled with your favorite denim if venturing out of the house is on your agenda. Or simply pair with our pique loungewear hoodie and sleepwear socks for ultimate comfort, minimal effort required.