Founded in Italy in 1973, Lotto began their brand with the launch of sports footwear; more specifically, tennis shoes. Fast forward almost 50 years to their expansion into sportswear, athleisure and our latest collab together.
The Lotto Lowdown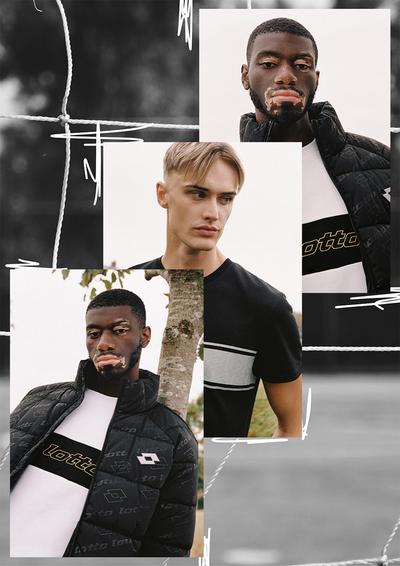 This collab centers around key athleisure pieces and accessories you can easily incorporate into your looks, whether for the movies or the big game. Their iconic logo of a tennis court and soccer pitch superimposed and connected (seen throughout the collection) reflects unity and passion in sports, and the values of respect and fair play.
Mix & Match Lotto Loungewear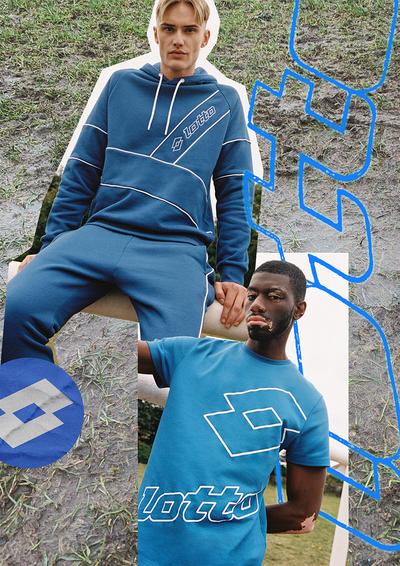 Since our last collection, we've elevated the jogger and hoodie sets: they now feature reflective details and pops of color against the core palette, to help seamlessly mix and match with our short sleeve tees.
Keep it super simple and let the details do the talking in our loungewear sets. Style with a crossbody bag, beanie and a long dress coat to dress up those loose layers and take them from bedroom to bar.
Leisure to Luxe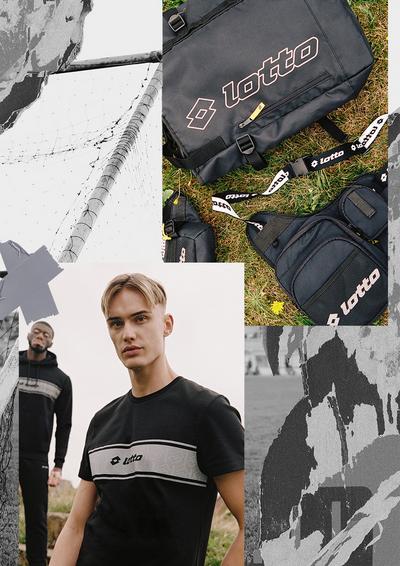 Pair our crew neck sweatshirts with a puffer jacket and baggy jeans. Finish with a pack-fresh pair of our white and black striped socks and sneaks. Option: swap the puffer for an oversized blazer and white tee, and tie the crew neck around your shoulders for a preppy vibe.