Woman | Men | Kids
10 Skills You Can Learn In 2 Weeks
Once you've caught up on sleep (and Netflix), challenge yourself to learn or freshen up on some new skills. In two weeks you just might be fab in a new field! Been putting off trying out those Pinterest recipes? Dreaming of dancing like Beyoncé? Now's your time to shine (or at least try).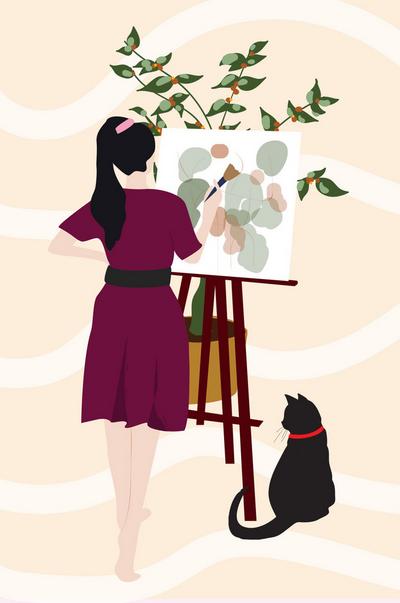 1. Become An Artist
Something as simple as picking up a pen and paper can be a great stress reliever. Sit in your garden and sketch some flowers, or jump on YouTube for tutorials on drawing animals or scenes you love. Drawing not your thing? A good coloring book's a relaxing pick. For the tech smart, now's the time to sharpen your digital art skills!
2. Become A Master Chef
You're going to have to eat, right? So you might as well make every meal a good one. Find recipe inspo on Pinterest or YouTube. Flick through that cookbook your Mom bought you. Once you've perfected your dishes, you can step it up a notch: create a menu and dish it up pro chef-style to your fam. Live alone? How about recording a mini cooking show for your friends?
3. Become A Fashion Designer
Sewing skills aren't just useful for a wardrobe malfunction: they can be therapeutic, too. Plus, there's nothing like lounging on the sofa and knitting in front of the TV. Already have a sewing kit and a machine? Try making mini-looks for your kids' Barbies and stuffed animals. Practicing your skills will prep you for sewing summer wear, and repairing fave pieces from your wardrobe that need some TLC. Find tutorials online or subscribe to sewing mags for inspo.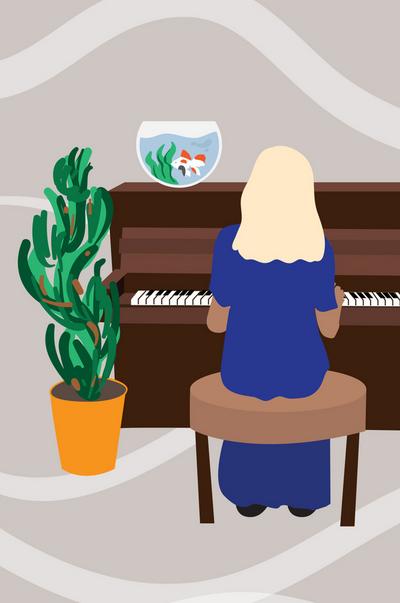 4. Become A Music Maestro
Get out your violin, tune your guitar, or even dig up that kindergarten recorder – it's time to become a music maestro. Been wanting to reconnect with your musical side? Start by practicing your scales, then find a recognizable song to learn. Top hack: YouTube and apps like Yousician are great ways to get motivated. Work better one-on-one? There are tons of tutors who teach online!
5. Become Bilingual
The thing about learning languages? You have to keep practising. Now's the perfect time to download a language learning app, connect with bilingual friends and dust off old workbooks. 30 minutes a day is a good place to start (remember, repetition is key). We'll admit it: learning languages can be frustrating. So try listening to music, podcasts and TV shows in your target language too – because who said entertainment and education can't mix? 😉.
6. Become An A Student
Distance learning is having a big moment: it's flexible, and there's a wide range of courses out there. So while you're home, take advantage of the universities and colleges offering free tuition online. You'll find multiple materials and media to help you study, from audiobooks to articles. Take your time to find a course that suits your interests and come out of quarantine a protégé Einstein.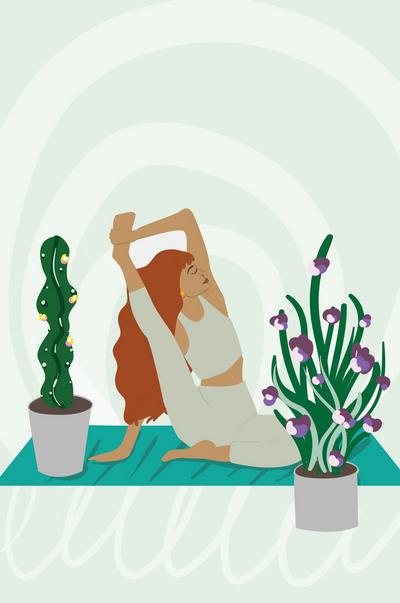 7. Become A Yoga Fan
Inject wellness into your routine with yoga and meditation. Challenge yourself to practice every few days, or even just once a week, depending on your schedule. Record how you feel as a result of increased mindfulness, maybe by keeping a written or video recorded diary. Incorporating wellbeing skills in your routine will help both your body and your mind get healthier – bonus!
8. Become Brilliant at DIY
A little DIY goes a long way! It's the season to spring clean, refresh and reorganize – giving you plenty of opportunities to sharpen up those DIY skills. Start with that shelf you've been meaning to put up for ages, or prep for painting a room. Either way, search the web for inspo and tutorials on how to become your very own handyman (or woman), painter and interior designer.
9. Become A Social Media Superstar
Still wondering what a Tik Tok is? Now's the time to find out! Get social media smart over the next few weeks: everyone's on it, creating content, sharing memes and making each other laugh. Social media's a great way to stay connected with the world and let off some steam. We'll see you there. 😎
10. Be A Backup Dancer
Whatever your dancing goals, you can achieve them: because now you have the time to learn iconic routines step by step, whether from Beyoncé or Bruno Mars. Decided to embrace the world of Tik Tok? Post your successes there. How about a video call group routine? You'll be all ready to throw down those moves at the first post-social distancing meetup.