Woman
All Dressed Up And Nowhere To Go
As working from home and social distancing become the new normal, it's starting to affect our style, too. Not planning our workwear the night before. Not running out for retail therapy during lunch... So as our work styles flex and change, which WFH style camp do you fit in? Scroll to find out which of our 5 style tribes you belong to.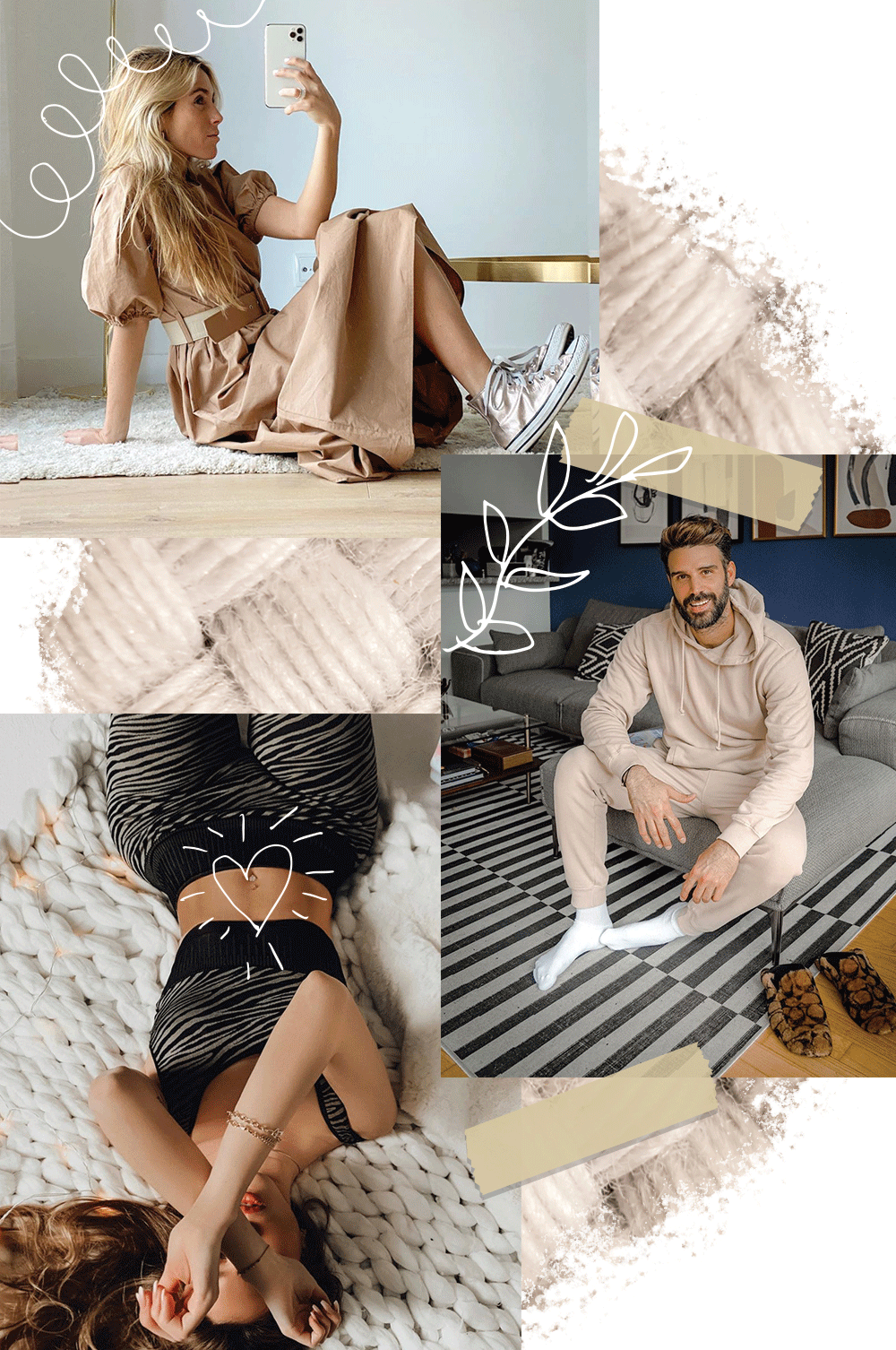 Keep Comfy And Carry On
Dressing down while working from home is a no-brainer. But let's face it: there's a fine line between being comfortable and being kind of a hot mess! Gotta go tracksuit all day, every day? Take inspo from your fave influencers: keep it tonal (nudes or pastels are our go-to's), and make it a matching set. Just 'cause you're comfy doesn't mean you can't feel put together. Bonus: feeling good about yourself will help your productivity, too.
Time To Experiment
We all have bought-on-a-whim things in our closets. It was the hottest new trend, we bought in on vacay (in Vegas)... But it doesn't really fit our day-to-day life. Now's the time to get that baby out and ready for its VC close up. Tie-dye you say? Seriously bright neon? PVC? Get it on, try it out, style it up within an inch of its life and carry on! Because hey: if we can't experiment with our wardrobe now, when can we?
Style Sass
If dressing up's your thing, then def don't let quarantine get in your way. We all need a little inspo now more than ever, even if only on daily VC calls. So we could all take a leaf out of your book. Keep your standards as high as your heels would be: dress up to the nines. Pantsuits are having a major moment right now! So dig yours out and throw on a casual tee or bodysuit (because comfy can be fierce). Remember all the usual jewelry for extra put-together points.
Don't Care, Won't Care
Using all this WFH time to take a break from your daily hair and makeup? We salute you. A luxurious cleanse-and-moisturize in the morning, hair in a bun and you're ready to go. There are plenty of plus points for this MO: more time in bed each morning, you'll always be ready quick for a leisurely coffee, and you'll be the first one to log onto the team VC call – win-win! Bonus: going from work to chill takes about 5 seconds. Not to mention that in a week or two your skin and hair will be the healthiest they've been in years.
Workout Warrior
Starting the day like you mean it, with meditation, a 5k run or a hit class by your fave Insta Live influencer? Totes admirable. And what's the best thing to put on after a post-workout shower? More gym gear of course. Those high-waist leggings are not only comfy but super flattering, too. Wear as a cozy under layer with a long-sleeved top or hoodie. You've already smashed your gym goals by 9; now you'll look sleek and chic for the rest of the day. What's not to love?