We've all come to appreciate the importance of our loved ones more than ever this past year, especially over the holidays. So we wanted our campaign to celebrate families by creating a family album-style Christmas shoot. But COVID meant that traveling and working in a studio would be limited – and our first priority was the safety of our staff and cast. Instead, we asked four wonderful families from Spain, Germany, England and Ireland to become photographers for the day and capture the images at home, with the help of Brazilian photographer Angel Castellanos, who had been experimenting with remote photography techniques throughout lockdown.
How We Did It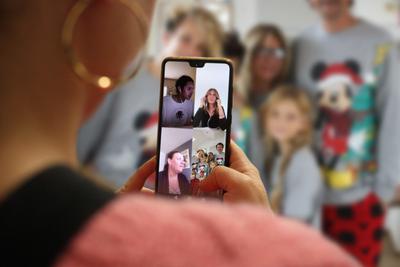 Angel video called each family on WhatsApp to help guide them on how to use the camera, and where and how to pose under the right light to get the best results. The main challenge was the language barrier, but when necessary he got around that with Google Translate! Thanks to some amazing technology (that we've all relied heavily on this year), four families take center stage in our Primark store windows!
Safe And Sustainable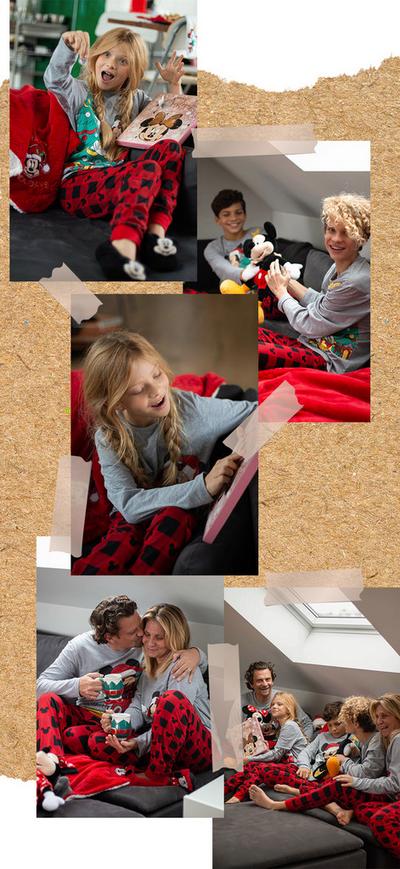 Photoshoots normally involve a huge team, from photographers and art directors to stylists and makeup artists – who all have to travel by air, road or rail. But this time, everyone stayed at home! With no miles travelled and no fuel or energy resources used (apart from the odd cell phone and laptop), this has been our most sustainable photographic shoot ever!
Big Thank Yous
A huge thank you goes out to the Perez family in Spain, Shleifer family in Germany, Davis family in England and the Frantova family in Ireland. Not forgetting a very big thank you to Angel, our super friendly "at a distance" photographer from Brazil, for sharing professional hacks and tricks. Without a doubt, he must be the most patient photographer in the world...!
We hope you enjoy the shoot as much as we did creating it. Have a happy holiday season and a Merry Christmas from our Primark family to yours!