Casil might be described as the new male model on the block, but he's been modeling since the tender age of 10. So how did he get started in the industry so young? "I've always been infatuated with modeling and two of my mom's childhood friends were model agents, so I got really lucky: I knew people in the industry from a young age."
Casil, originally from Colorado, was assigned female at birth but struggled with his gender identity throughout childhood. He started his modeling career as a girl and made the decision to transition when he was 16. "I started taking testosterone in December of 2015, when I was almost 17. When I was 16, I was trying to do male modeling photoshoots; I just wasn't on my testosterone yet, or with an agency for male models."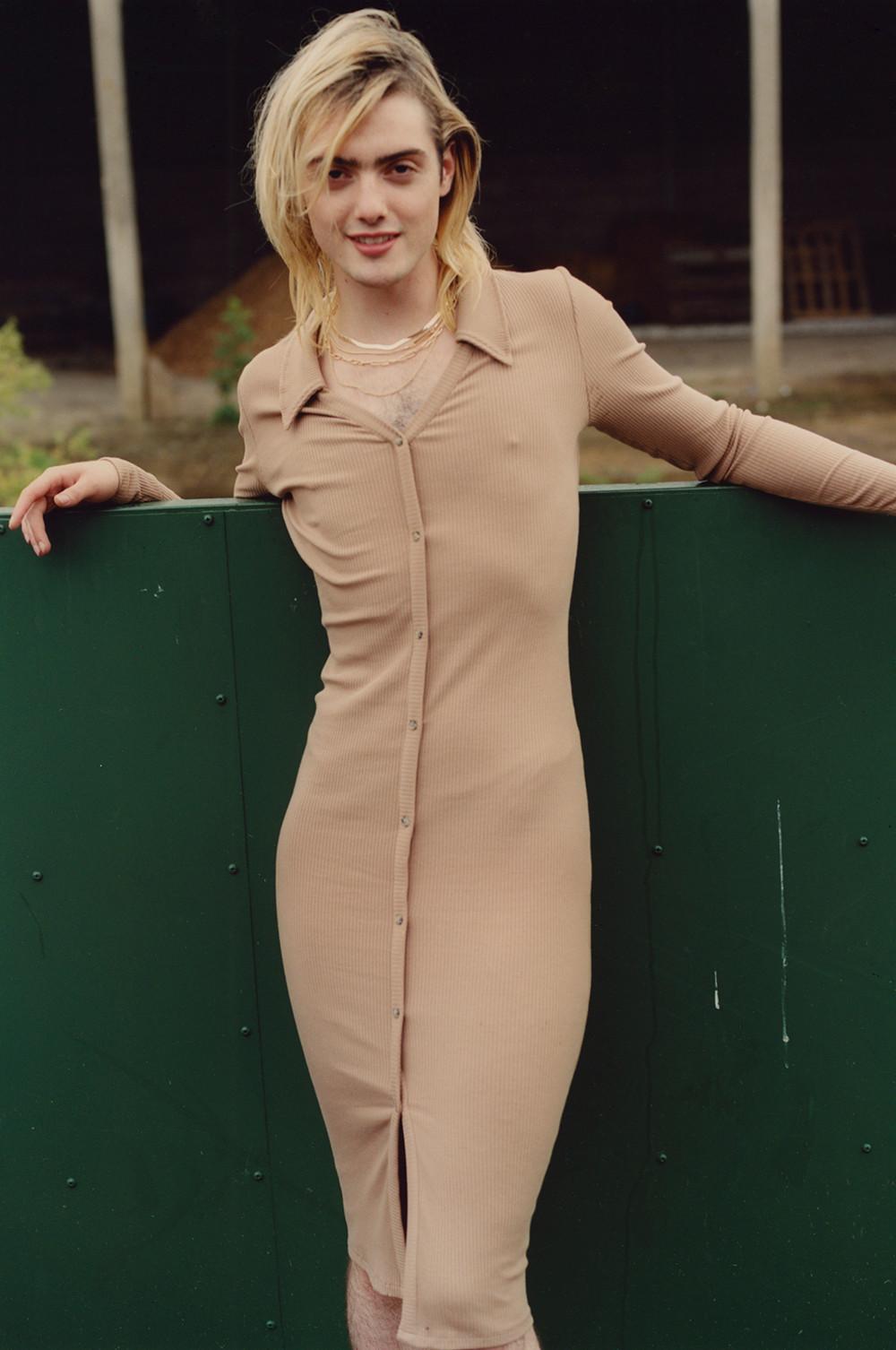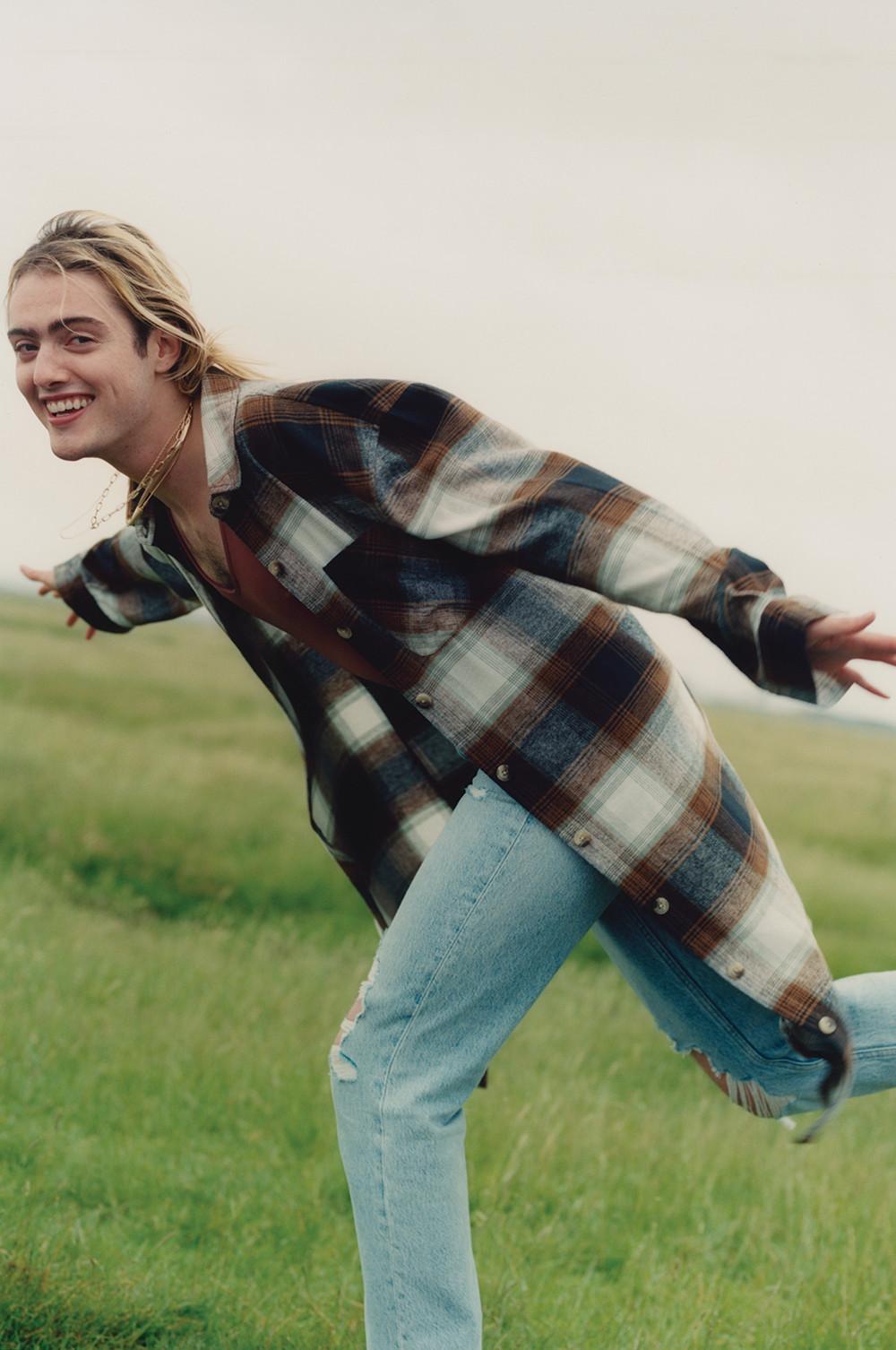 With the support of his current agent, Greg Chan, Casil was able to start his career as a male model – which is what he'd always wanted. His biggest fear was getting too far in the industry as a female model and feeling like he was living a lie. "When I decided I wanted to transition, I said I wouldn't be a model unless I could be a male model. Greg really listened to me and reached out to the agency that was representing me at the time, and they were also really supportive. They took me on and started my male modeling career, which was the best part of the whole journey."
It wasn't long before his career as a male model started to accelerate. "Just two weeks into taking testosterone, I went on a go-see with photographer Collier Schorr and we ended up becoming really close. She started photographing me from the start of my transition until after I'd had my top surgery. I now have a beautiful time capsule of my transition because of this."
Soon after, Casil became a household name at age 17 after booking a 14-page-spread for W Magazine's September issue, shot by American fashion photographer Steven Meisel. "I got to be on exclusive with Steven for six months which was awesome. I was allowed to work with Collier as well, because she's a big part of my life. But none of that would have been able to happen without Greg Chan, my agent in New York.
He continues, "Greg really set the playing fields for me and made everything that I have today possible. I'm so amazed and grateful that these photographers have taken chances on me. At the time I didn't know what that all meant. I didn't know even who Steven Meisel was! I got to have dinner with him and Pat McGrath and I worked closely with Edward Enninful. I realize now what that opportunity really meant. It's just mind blowing. Honestly."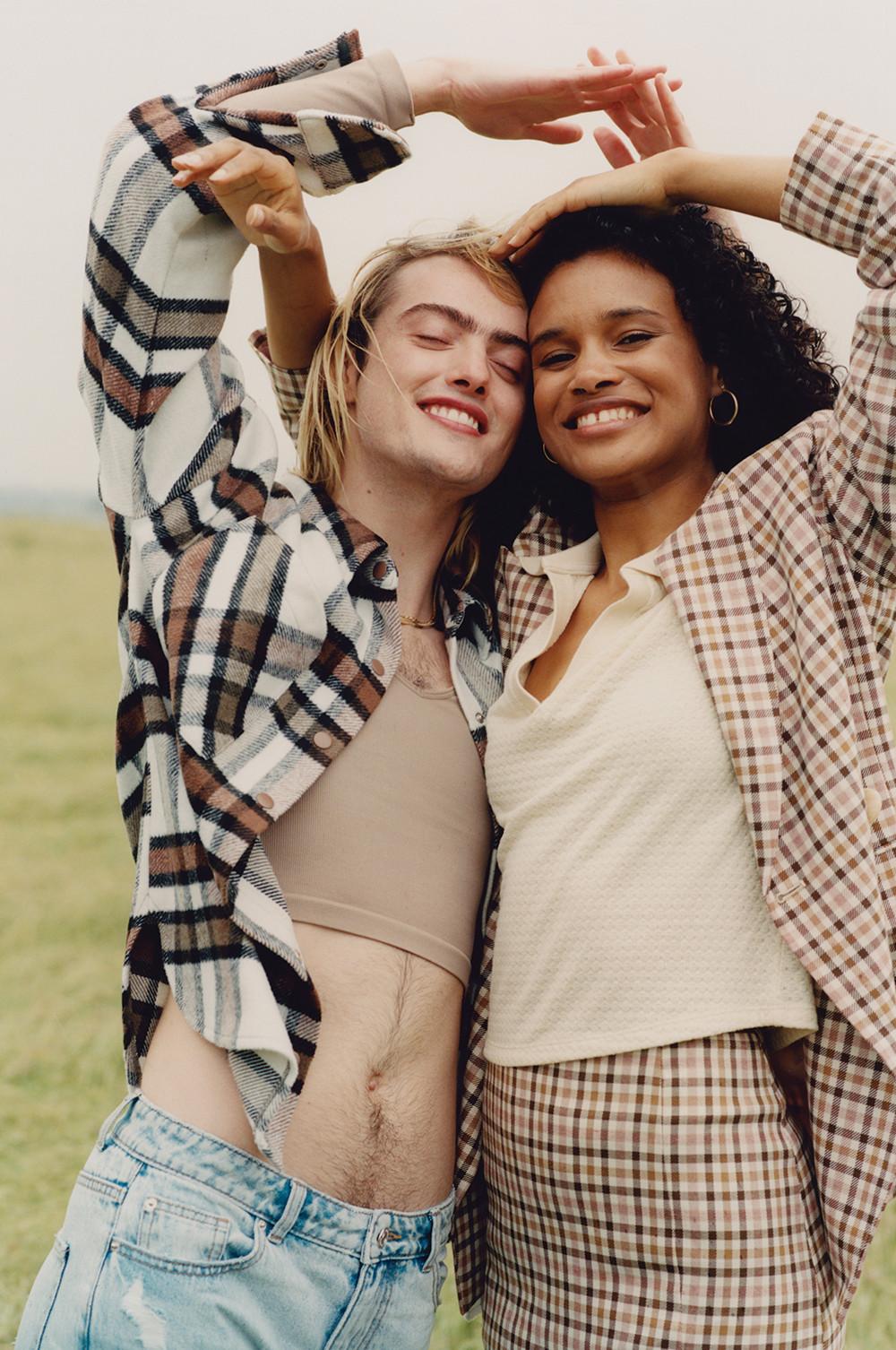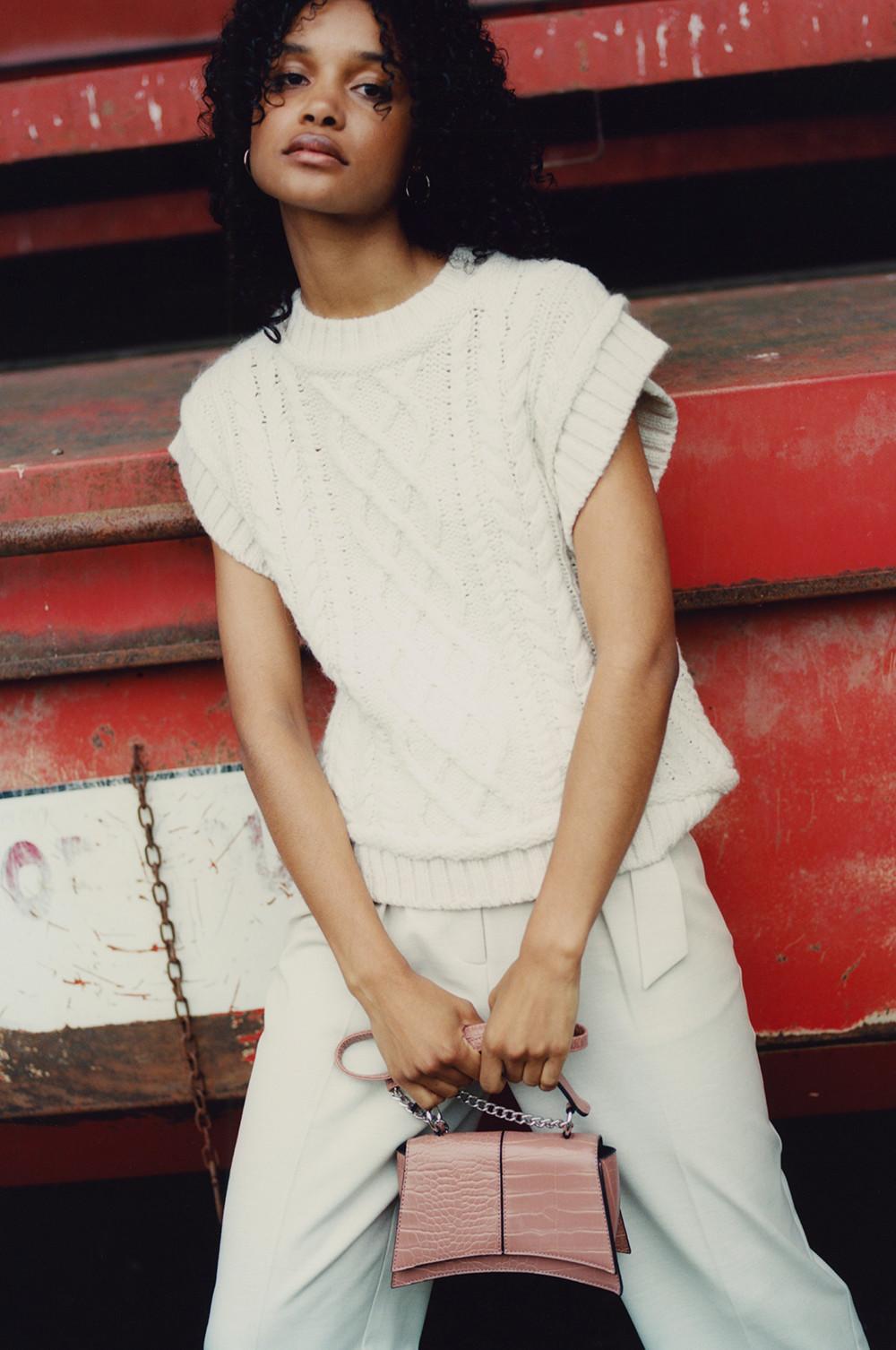 It was this W magazine shoot that really changed things for Casil and got his name out there, opening new opportunities like walking the runway for Marc Jacobs and Coach during New York Fashion Week. Despite having so much success so early on in his career, Casil remains very humble. He hopes that being a trans male in the industry can help others reach their true destiny, too. "There are way more trans male models in fashion today, but I think there needs to be even more of them. I'm excited to see the industry continue to grow."
Luckily, the industry and people surrounding it have slowly started to catch up. "I've been in the industry for so long now, and I've watched it go from something that's very toxic to something that's changing so beautifully. It's much more accepting, but fashion still has a way to go in terms of becoming truly diverse. I think that's the growing pains of the industry. And while I know that things take time, if brands and people making decisions take the right chances on people of all body types – all gender expressions, all races, and disabilities – that's when we'll see real change. It's not where it should be, but it's getting there. Fashion can no longer treat people as tokens to use here and there just to be inclusive. What will the people running the show in fashion do to make sure it doesn't stay like that?"
Promoting diversity and inclusivity within Primark's campaigns is at the core of our ethos and our approach to model casting. We feel it's important that our customers all see themselves in our store windows, and on our website and social media channels. We wanted to know how important this way of working was to Casil, not just as a trans male but as a member of the Gen Z generation, and he had strong feelings about it. "I feel that if brands don't do what young kids are demanding – which is to see equality and diversity and people of all body types, of all abilities and disability – then they'll be left behind."
He continues, "All body types deserve to be models, deserve to feel good in fashion. Before I transitioned, I felt like everybody was so scared of upsetting their current demographic. That's tiresome and those customers don't last forever. It's very important for brands to change with the times or young people will just build their own brands to see themselves. If brands can catch up, we can all work together."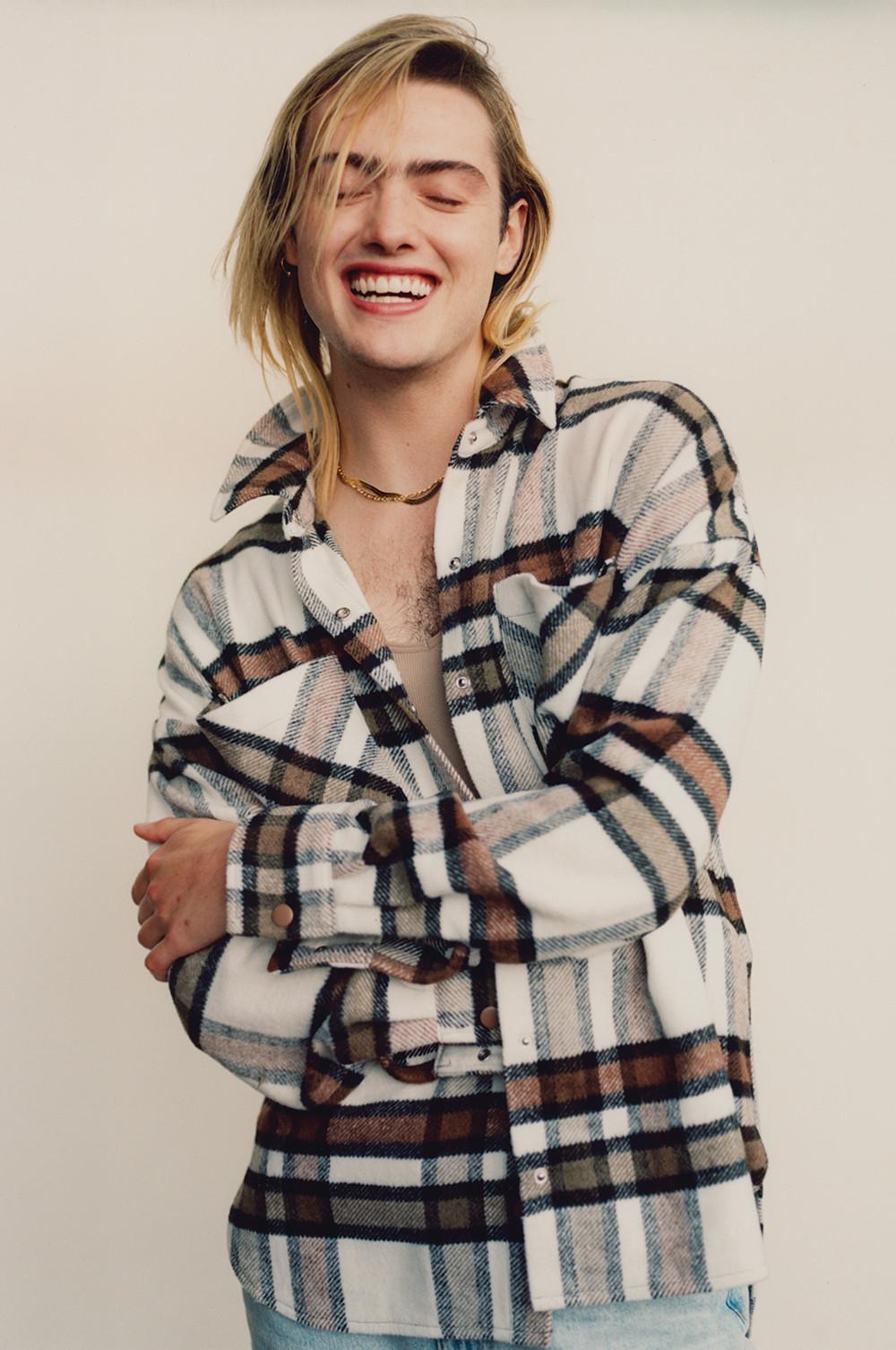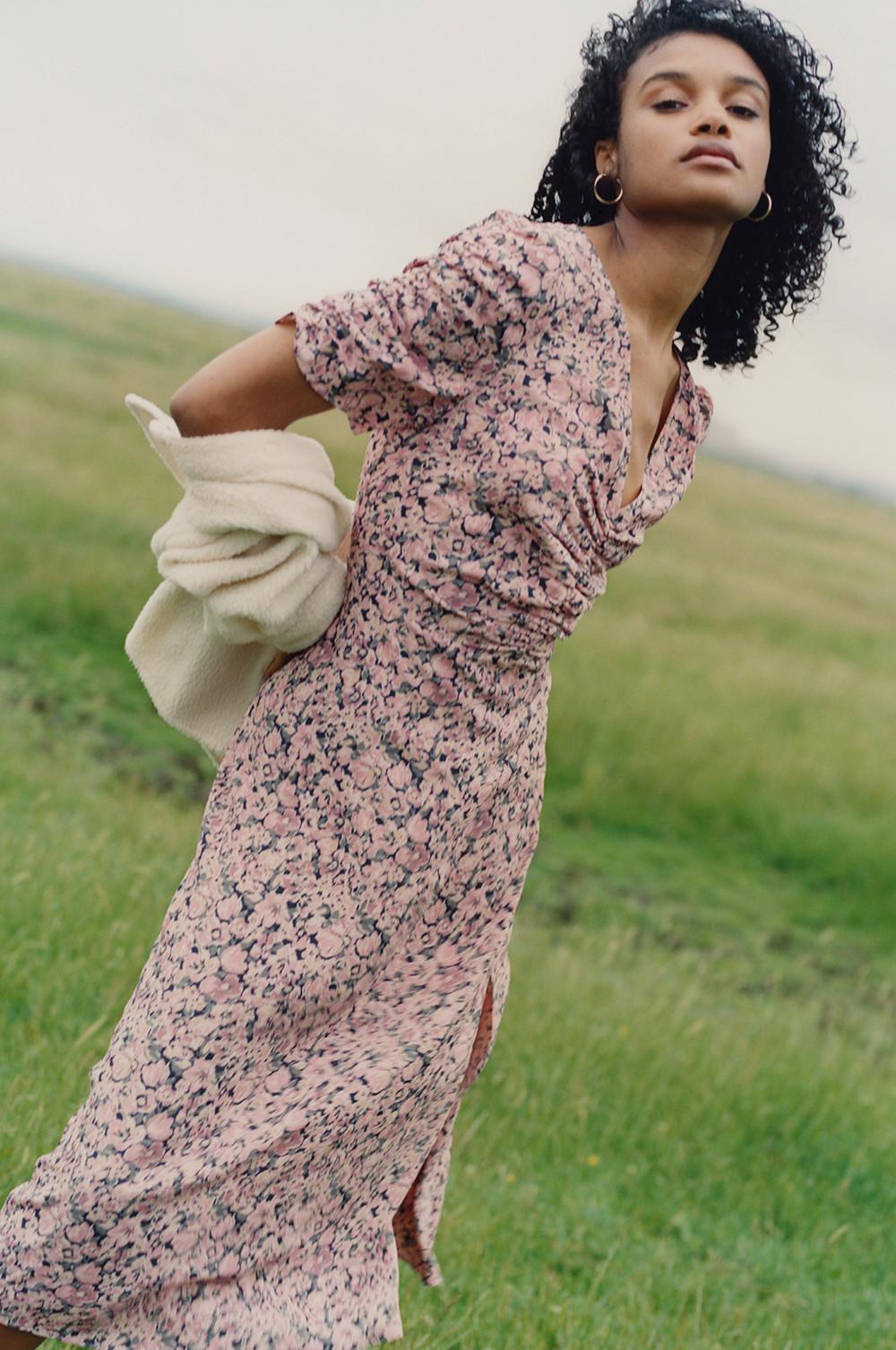 At Primark we don't believe in gender restraints when it comes to good style, with both male and female models cast for womenswear shoots (and vice versa). "I loved being able to wear womenswear on the Primark Upstate shoot," Casil told us. "Early on in my male modeling career I would go on shoots and there'd be these amazing dresses, but I'd always get put in the tuxedos. I mean, I looked great in a tuxedo," he says with a smile. "But I also know I look good in a dress. It's nice when brands like Primark do that and you can see the whole array of gender expressions within a campaign. It's just so wonderful and special and it feels respectful."
According to recent research, 50% of Gen Z reject the idea of gender binaries. So does Casil agree gender norms are outdated? "Perhaps not outdated, but when it comes to gender and sexual orientation, I don't see it as one male gender and one female on a line with two opposite ends. It's not a straight line and it's not a line where one end is gay and the other is straight, it's a circle where those lines are connected; it's a spectrum and fluid all around."
In fact, Casil has coined himself a "male princess," but what does he really mean by that? He explains, "When I was young, I watched a lot of Anime and the male characters were always very pretty. And a lot of the characters in the manga I read were male princesses. These beautiful boys were wearing dresses, but they were boys, and they were proud of it. They had this elegance that I'd always wanted for myself and always thought, 'why isn't that me?' but now it gets to be me," he says with a wide smile.
Thankfully, fashion brands are making great headway with inclusivity and diversity, and are demonstrating gender-neutral options in their collections and campaigns. But what still needs to be done? "There needs to be more openness and acceptance about what terminology to use when working with models, or anyone on set. There's nothing wrong with asking somebody to explain something to you. It shouldn't be about being scared to upset somebody, because assumption leads to hurting people in other ways. Communication is very important."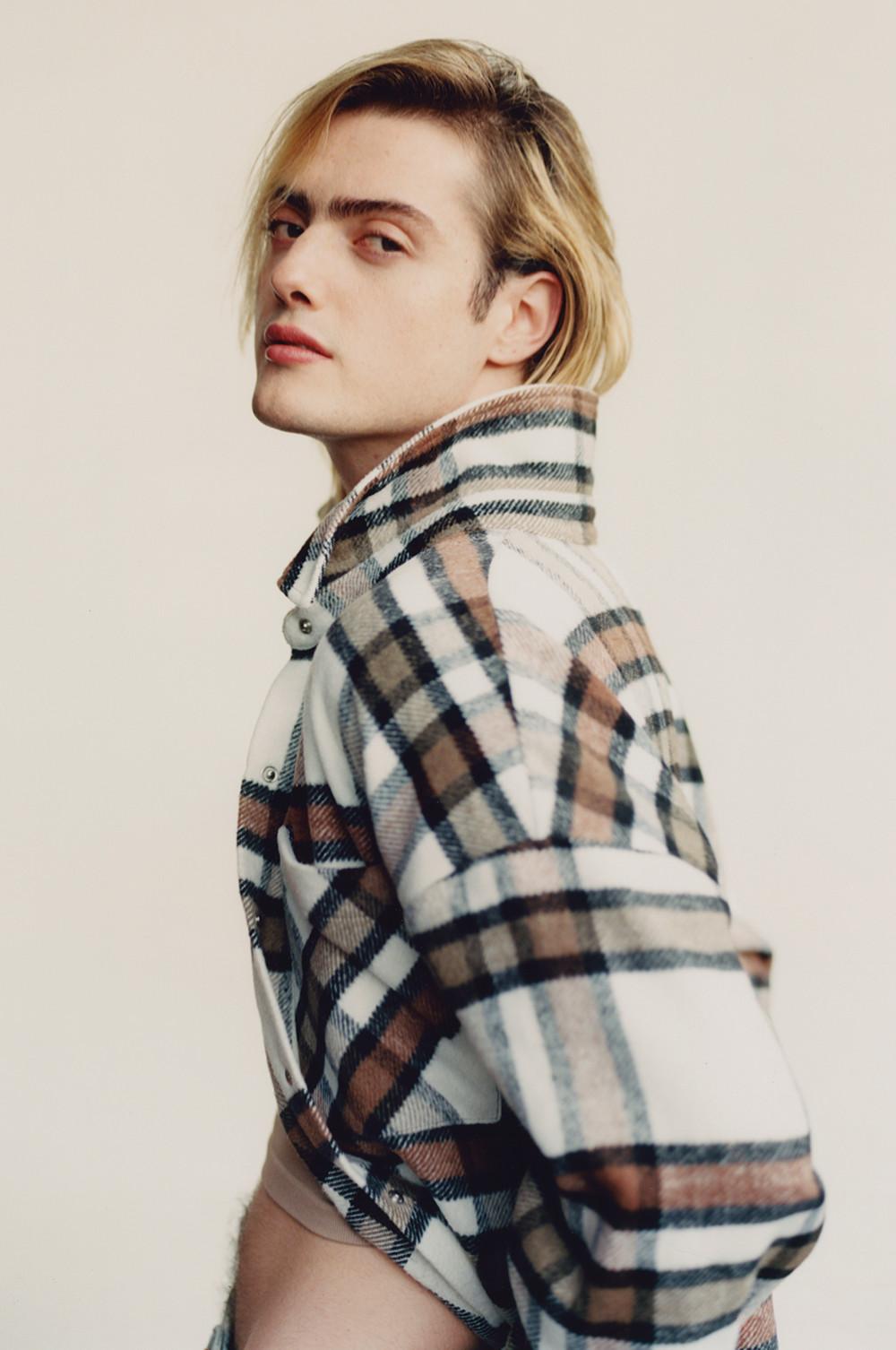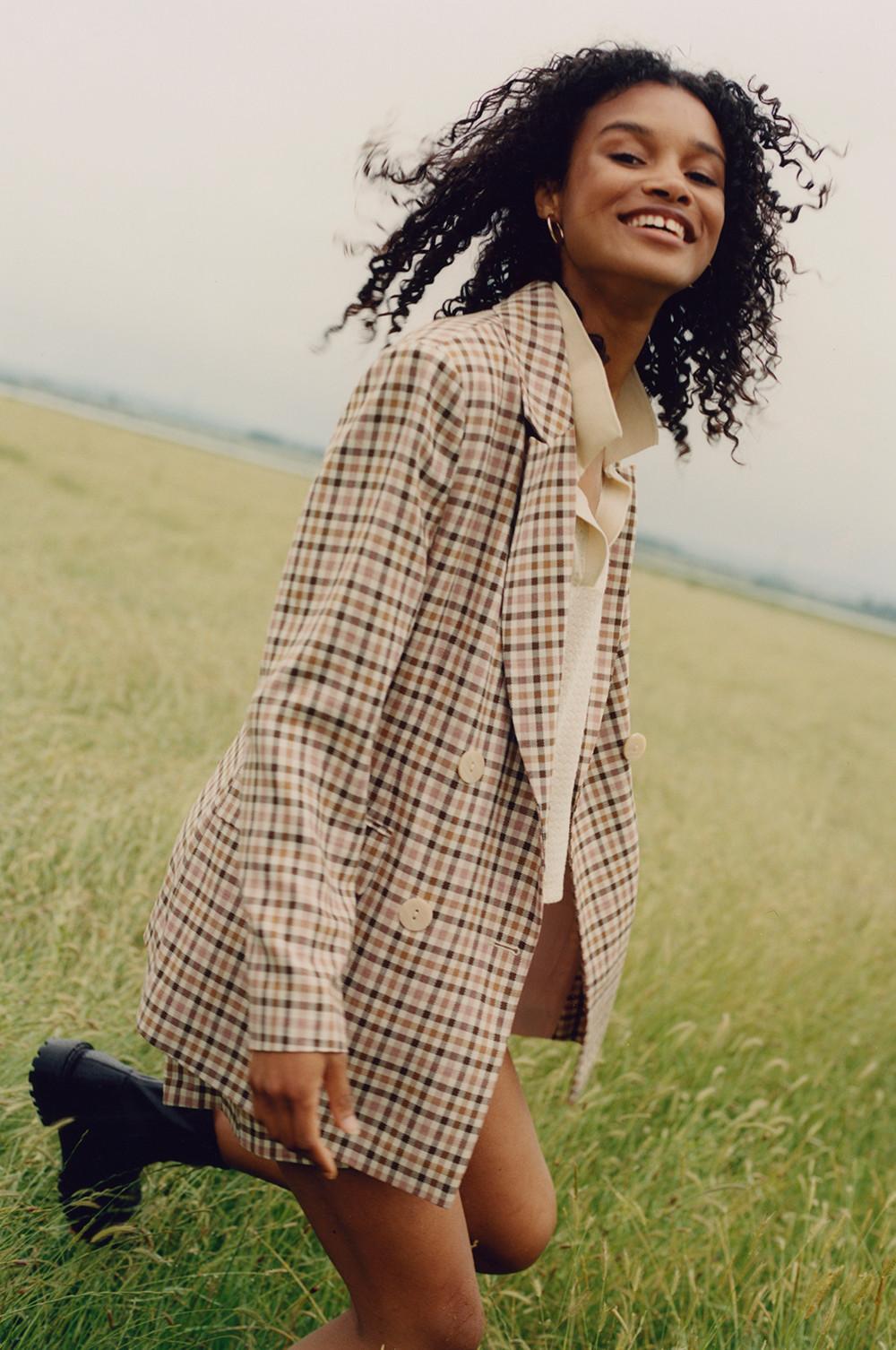 He adds, "In my opinion, the majority of the decisions are up to the casting directors and agencies – it's up to them to make the change. It comes down to not being scared to lose money because you're hiring somebody that's diverse to you. It's about not fearing what society will think. You're always going get bullies on the internet. You're going to get people who say, "Oh, I'm never shopping here again!" But in my opinion, their money is worth nothing, because it's not coming from a place of love and support. Pay attention to what the youth are demanding and then think what you can do to give that to them and make it mean something. Make it change the world. Be proud to change and never backpedal on change: push forwards to what's right."
Gen Z are gaining themselves a great reputation as activists and changemakers. So where does Casil stand on sustainability when shopping for fashion? "Sustainability is really important. I care for clothes so heavily, because fashion is an investment: clothing items are supposed to last you a lifetime and beyond. Brands need to make their clothing more sustainable, while keeping it affordable. It's up to them. What can they do to ensure the longevity of their clothes?"
He continues, "If brands think humanity and compassion first, and money second, money will come organically. If you spend money for something good, that will come back to you tenfold. It's up to the big corporations to do the work – because you can't expect your consumer to be the one that fixes climate change. The more money you have, the more you can do for the betterment of our world. If you have money, use it to help save the planet and use it to help those without money. We have one beautiful planet to live on. We can't run away to space."
With so much achieved so much so early on in his career, what does the future hold for Casil? "That's the thing with modeling," he begins. "Your future's never planned. If you make plans to go on a trip, the chances are a photoshoot will get booked in and you need to leave the trip early," he laughs. "You just exist within the moment." He adds, "I know my future's going to be great, but that doesn't mean it won't be hard. The world is going through so much. The pain of the planet grows every day – and tenfold when we choose to ignore it. But when you're on a photoshoot, you get those few days of enjoying being creative and enjoying art, creating something with joined minds that's bigger than you. And then every other day you can focus on how you can do better for the world. Fashion is a huge powerhouse for change; I just hope everyone uses it for the better."