Let's be honest: when it hits peak winter, staying snuggled in your duvet sounds better than ever. While sporting your actual duvet out and about's kinda frowned upon, you'll be thrilled to hear that quilted, padded and puffed up pieces are having a moment. Slide out of bed and straight into a coat with the same warmth and coziness—plus major added style points. Win-win.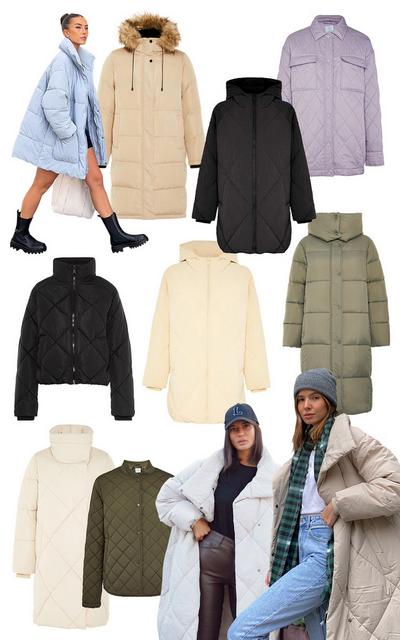 Quilted Coats & Jackets
We're holding on tight to the past two years' comfort-first fashion rules. And function is topping our winter coat wish list.. The highly-coveted duvet coat is taking off—with good reason. Giving you maximum insulation, you can cocoon up in these oversized babies without compromising on style. Stay toasty and on trend for outdoor winter events with our puffed up and padded picks.
Wrap Duvet Coats
Blending fashion and function, the padded coat is your solution for keeping out the cold without dropping style points. Try our neutral puffer picks and versatile black quilted coats, or go pastel for a pop of color. Suffer serious chills? Go for a longline coat to keep your bottom half toasty, too. Wear with your chunkiest winter boots and a beanie.