With little to carry and nowhere to go, your handbag probably stayed hidden most of last year. Arm candy options need a refresh? We have lots of picks you'll love. With both great form and function, the crossbody bag is a practical trending pick that works perfectly with your latest post-lockdown look. Unlike with a shoulder bag or tote, you won't need a free hand to carry one--so you'll be free wherever you go. WIN.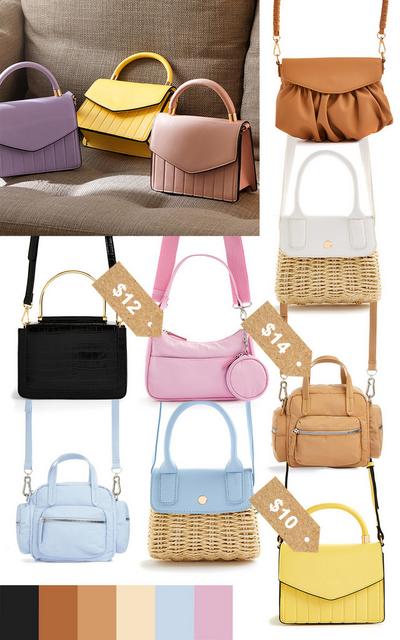 Crossbody Bag Styles
From boxy structured bags to nylon styles with plenty of zip-up pockets and detachable coin purses, we have a whole collection of crossbodys in lots of shapes and colors.
Whether you change bags with every look or love one trusty go-to, you'll find the affordable crossbody style for you in store. Go for a playful pastel bag for an easy a pop of color, or try a woven straw style that just screams "summer's here!". With metal details, ruching and padded panels our crossbody bags are the accessory your summer wardrobe needs.
A crossbody bag is THE must-have accessory for breaking up a monochrome look, too: use the adjustable straps to get yours just the way you like it. Pair yours with summer maxi dresses, laid back tailoring and sets for winning combos.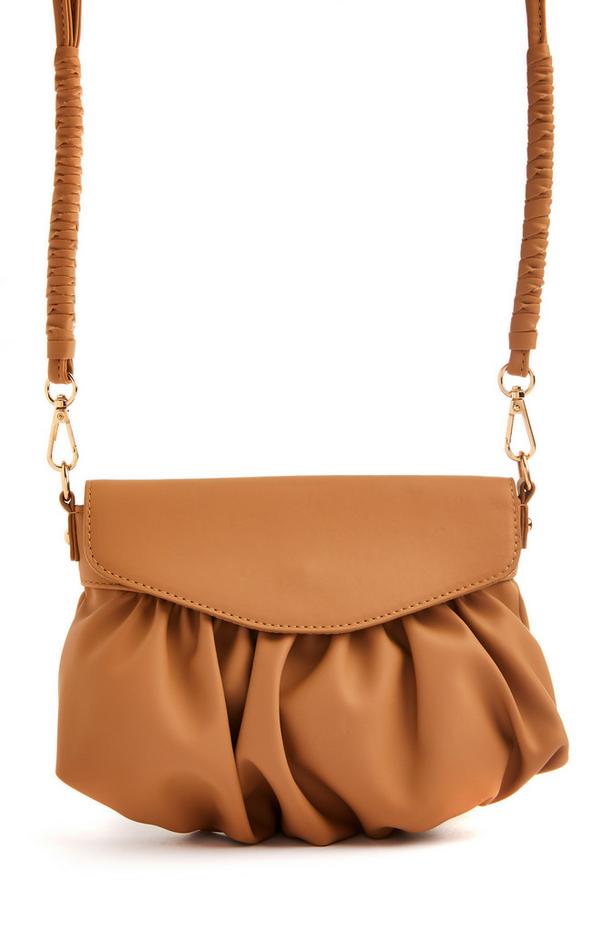 Tan Ruched Crossbody Bag
$10.00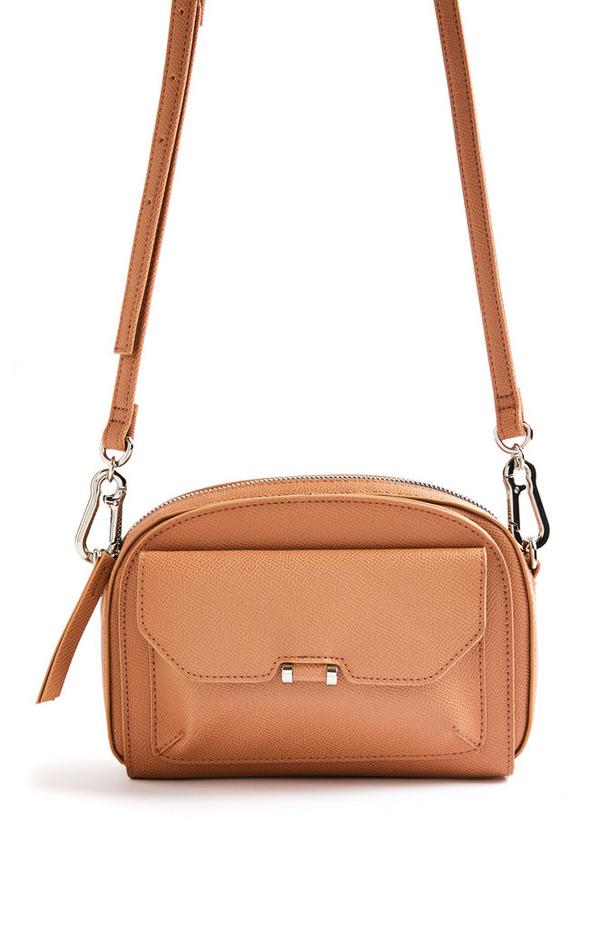 Tan Front Pocket Camera Bag
$12.00