Since his 1920's debut, Disney's Mickey Mouse has featured in countless high-end collabs and even on the catwalks. He's the real OG, a pop culture icon. We've reimagined the iconic illustration like never before in our latest collection with Disney, with retro sketch designs in street art brights.
Summer Brights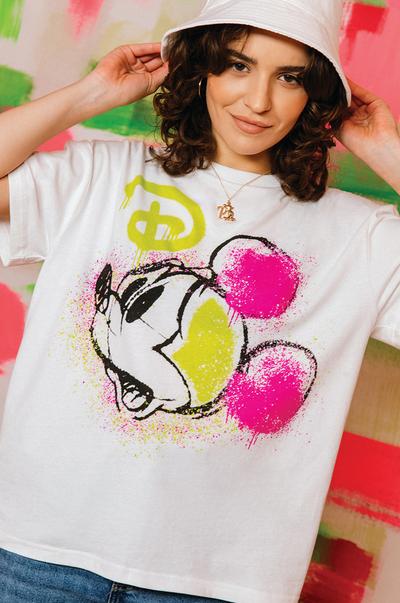 Sure, neutrals are smart. But take cues from the influencer crowd and embrace highlighter hues this season. This isn't a trend to tentatively try: it's about going big (we've had enough time at home).
The neon paint effect gives the streetwear an edge, with a simple vintage-feel tee to style with jeans and high-tops. It's a classic easy look that goes back decades.
Disney Wardrobe Essentials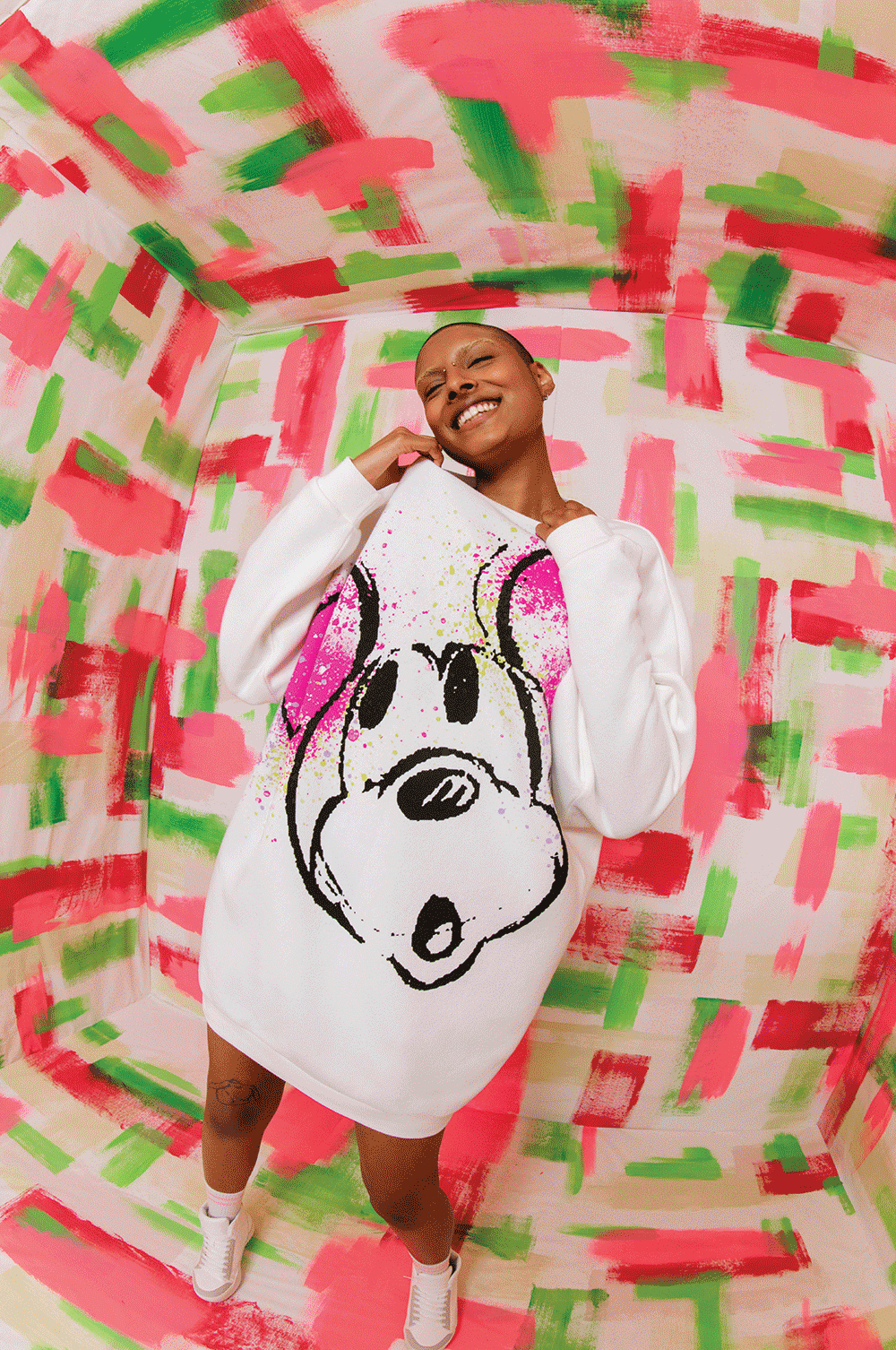 A regular wardrobe fave loved for its throw-on ease, our oversized sweatshirt dress makes an effortlessly luxe set with slides and slim sunglasses.
Our matching sweatshirt and pants set in cotton candy pink is a comfy-chic way to give your loungewear look a refresh. Wear 'em with all-white sneaks and graphic neon eyeliner to up your Tik Tok game.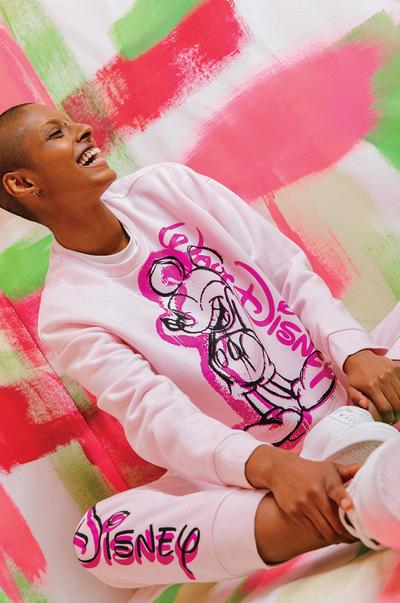 Mickey Mouse Accessories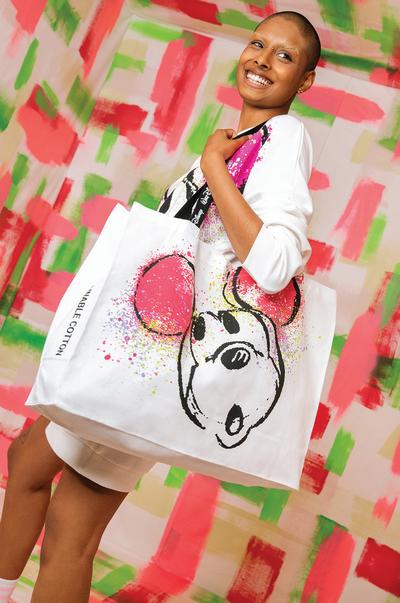 Add a high-wattage color pop with finishing touches like plush scrunchies and shoulder bags.
Big black-and-white fan? Our Waltograph (the Disney font, of course...) D emblem accessories are subtle enough that only real fans will understand. Welcome to the grown-up House of Mouse.