Whether you wear yours Christmas morning, all through the big feast or just slip into 'em for a cozy movie marathon, Christmas PJs are almost required for the festive season.
Matching Christmas Pajamas
Our super-cute family PJs will give you all the festive feels. From traditional fair isle prints to silly slogans and sets featuring your fave Christmas characters, we have a style that everyone will love.
Not a matching-PJ convert yet? Start a new modern family tradition this year and get everyone involved. Perfect for present wrapping (and unwrapping), adorable family Insta-portraits and post-dinner lounging, you can sport 'em all day long (and spend the whole Christmas break in true comfort – bliss!).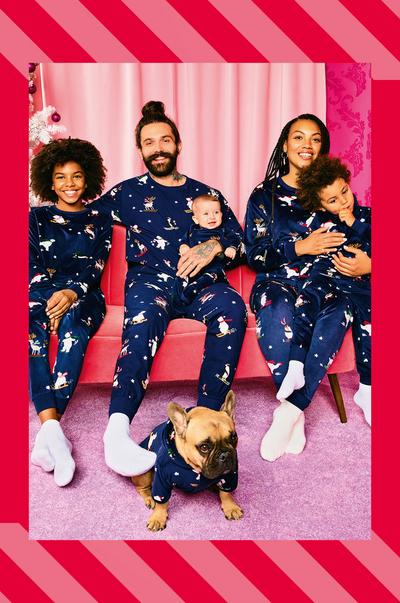 Your newest arrivals won't be left out: Our matching Christmas pajama sets have coordinating baby sleepers, too. Totally adorable.
Our matching pajamas are perfect for snuggling couples. And grab some for you and your besties to wear while you exchange secret Santas. For moms and daughters, brothers and sisters and friends too, the twinning possibilities are endless...
Twinning Sleepwear
There's nothing cuter than matching your mini-mes, especially at Christmas. Assemble your very own Santa Squad and get the excitement levels rising for the jolly man himself. Each of our matching pajama styles comes with its own matching pet outfit, so your furry family members can get in on the action, too – picture paw-fect.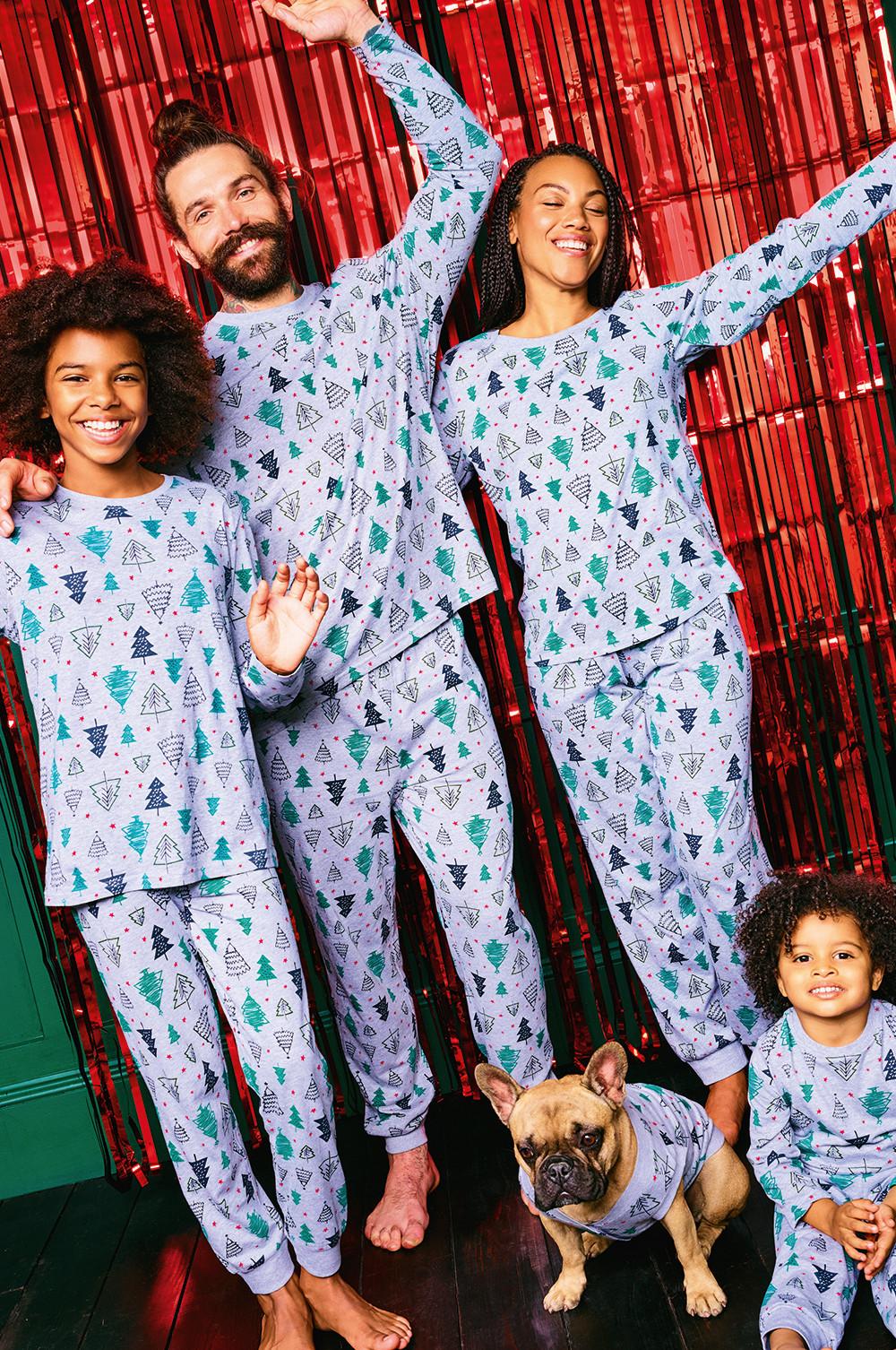 Our super-soft minky set with adorable ice skating polar bears and skiing penguins is the ultimate cozy vibe, great for the extra warmth we all need on cold winter nights. Plus we have matching slippers and slipper socks, so you can keep everyone's toes toasty.
Your Fave Characters
Looking for less traditional pajama sets? We have picks featuring your favorite TV characters, too. Like classic fair isle with a Disney Mickey Mouse twist, and The Simpsons sleepwear featuring Homer, Marge, Bart and Lisa. Let the littles pick their faves.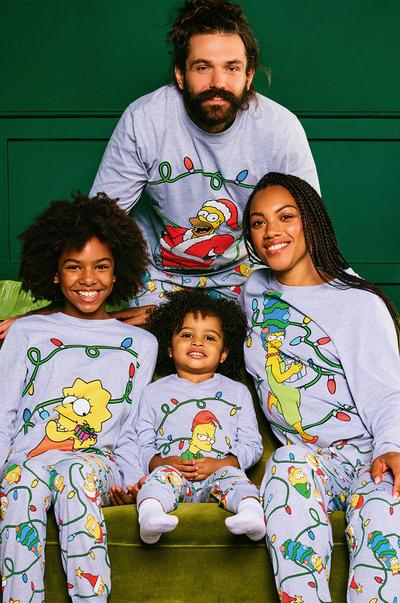 Share your matching Primark pajama pics with us using #Primania for the chance to be featured online.