Woman | Kids
How To Celebrate Mother's Day At Home
Mother's Day is going to be different this year: with social distancing we won't be getting together for meals out and parties. But it doesn't mean you can't find alternative ways to celebrate all things Mom! Make this a Mother's Day to remember with our top hacks on how to show your mother love this year.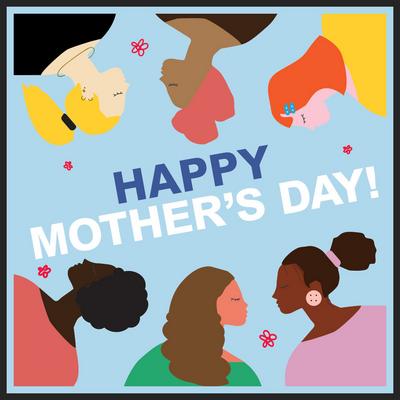 1. Mother's Day Playlist
We're tapping into the power of music to lift our spirits and boost our moods. There's no better time to celebrate with song than Mother's Day! So, get the whole family involved: create a group playlist of all Mom's fave feel good tunes.
2. Flowers & Cards
Fresh flowers and heartfelt cards: gestures that go a long way. They're sure to smile when they get a surprise at their door. Why not support your local florists? Order a beautiful bouquet for your grandmoms, moms and aunts.
3. Video Calls
Whether the fam lives far or they're doing social distancing, make sure you pick up the phone for a chat (or better yet, a video call). You can even pump up the playlist on and have a digital dance off.
4. At-Home Spa Day
Pamper your mom: bring the spa home. Live together? Create a zen space filled with spa essentials, with candles and relaxing music. Try making your own face masks and smoothies with natural ingredients. Or drop off a basket of spa goodies at Mom's house so she can have a relaxing day of self-care.
5. Photo Album
Everyone gets a kick out of old pics. Especially checking out our parents' heinous old hairdos, and trendy-at-the-time fashion! So take a trip down memory lane: gather old and new pics in a digital album. The images will get saved for future generations, and you can share them with family near and far.