*The prices included in the article below are correct as of the date of publication. These prices may change from time to time and may vary from the prices shown in individual Primark stores.
From 70's-style flared jeans to 90's-fab cargo jeans, scroll for styling hacks and how-tos from influencers Faye and Laura.
How To Wear: Cargo Jeans
What used to be a totally 90's vibe to rock is making 2023 THE year of the cargo comeback. Multiple pockets are a must. Want a style that's to stand out from the casual pants picks that are everywhere? Try our cool cargo jeans. In a similar shape to our mega-fanned wide legs, they come in lots of colors like olive (seen here on Faye), giving the illusion of classic cargo pants. Go casual for day: style with oversized comfy basics and neutral accessories to really make the olive pop.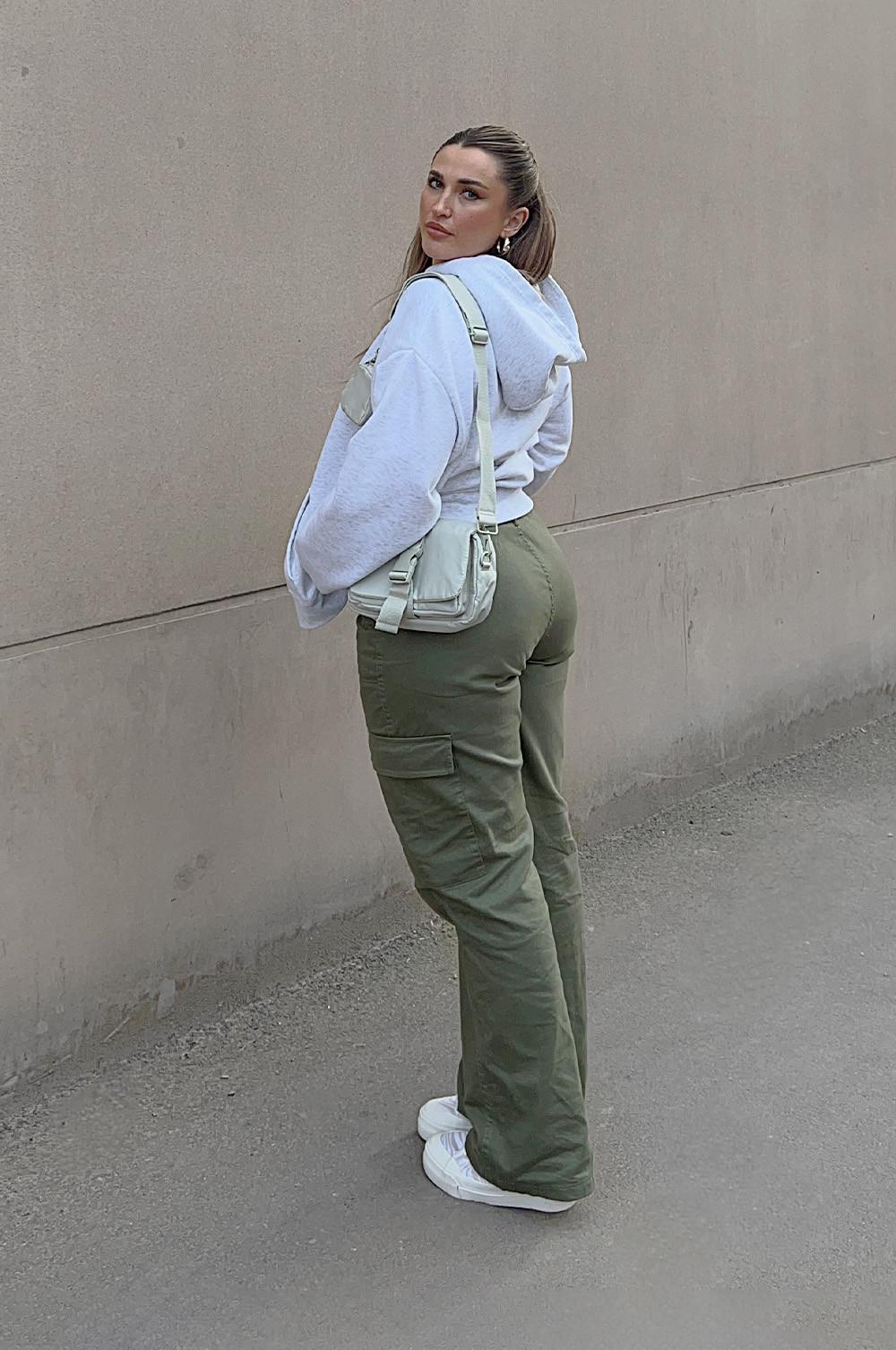 To dress up this denim for evening, it's all about super feminine fabrics and details to contrast with the cargo's utilitarian look. Faye's go-to evening look? Lace and layers. Layer with lace bodysuits or corset tops and add heels for sultry style that doesn't compromise comfort. Don't forget an oversized faux leather jacket for extra warmth.
How To Wear: Flared Jeans
The biggest decade-defining denim style? Has to be the flare. The slightly bell-bottom 70's style often has deep sunk roots in our denim collections the past few years thanks to flared jeans' flattering fit. Laura kept her everyday style neutral, mixing creamy tones and textures like our fleece bag and loafers to put the focus on those flares.