There's little to plan in this look: throwing on jeans with a nice top is the perfect vibe to ease you out of those joggers and get you prepped for a spring/summer glow up. From al fresco dining out to backyard barbecues, jeans-and-a-nice-top should be your style BFF. Lucky for you, we have great jeans for every shape and style, plus a never-ending collection of tees and tops to go with them. Scroll to see how our fave fashion influencers wear theirs.
Classic Skinny Jeans and a Blazer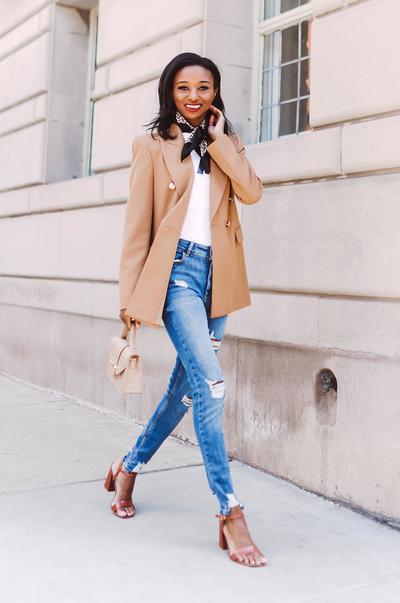 Nothing takes jeans and a tee from everyday to effortless chic like a tailored blazer. Pick one in camel: it's the perfect match for blue denim. Add a scarf and block heeled sandals like Anne-Marie to make the look work for evenings out.
Ripped Denim and a Tee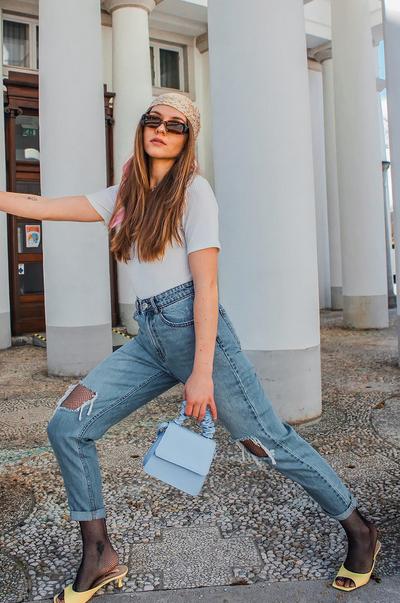 Our mom jeans and classic skinnies are available with or without rips. Go bold: layer the extreme ripped over fishnet tights to recreate this look. Tuck in your nicest tee and you're all set to socialize again.
Straight Leg Jeans and a Lightweight Knit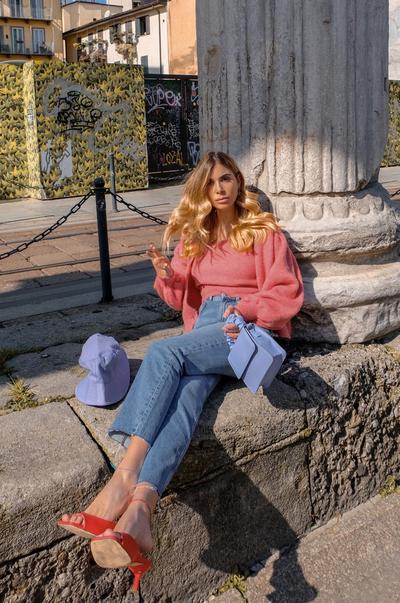 No guaranteed sun just yet? Pairing your fave jeans with a lightweight knit is a great way to keep the chills at bay. A raw hem is perfect for showing off your newest shoes, too. Go all out with colorful accessories for max impact.