You and your little ones are invited: to be part of the coolest crew in Looney Tunes Land. Snap up Looney Tunes loungewear, Sylvester-approved sets and all the accessories Tweety could flap his feathers at, in-store now.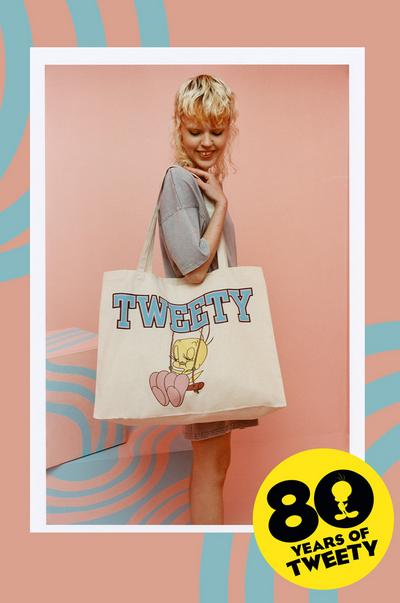 Looney Tunes Kids' Loungewear
Looking for Looney Tunes loungewear for your littles? Head in store STAT to deck out their daytime wardrobe with graphic tees, hoodies, joggers and sweatshirts. Graffiti-inspired fonts and classic Looney Tunes logos feature throughout the collection, and the neutral colors let your mini-me wear their new fave basics all year long.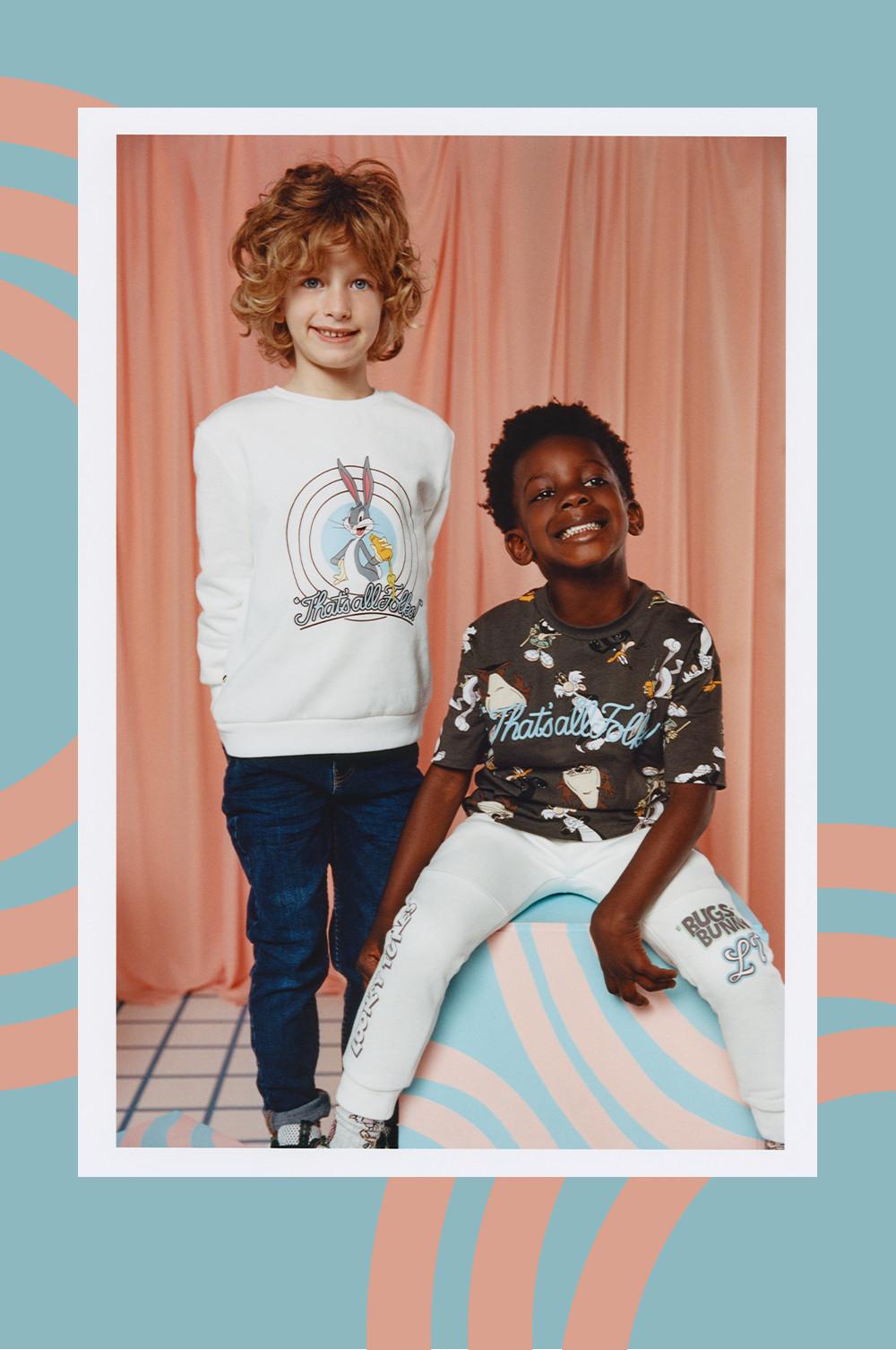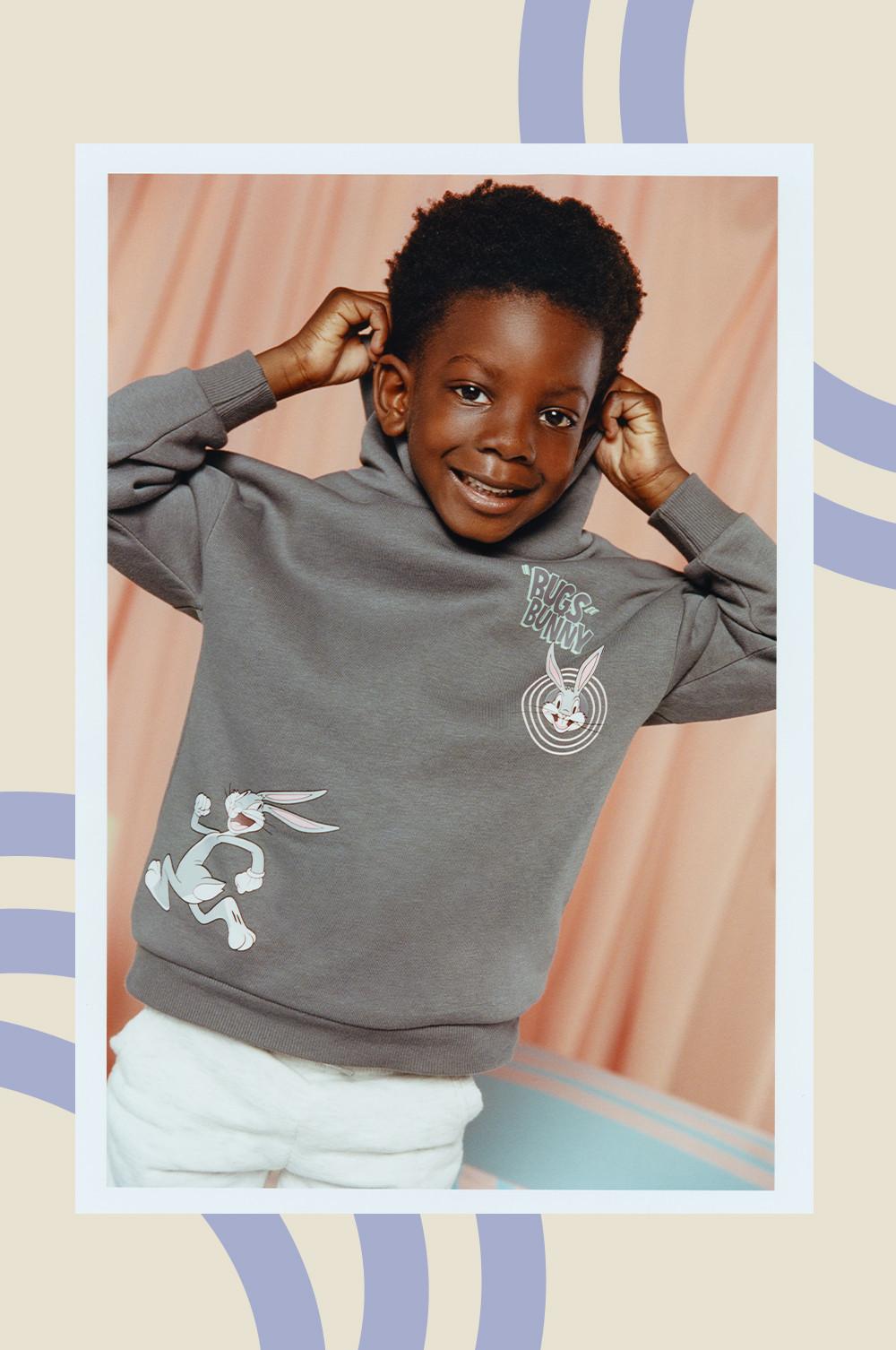 Low-Key Looney Tunes Looks
Wear your fave characters from day to night with our loungewear and sleepwear. Our color block pastel sweatshirt, seam-free cycling shorts set and lilac cropped hoodie and joggers can all be mixed and matched to your heart's content for allll the Looney Tunes looks. Finish with our Tweety high tops and socks for a look that's def not despicable...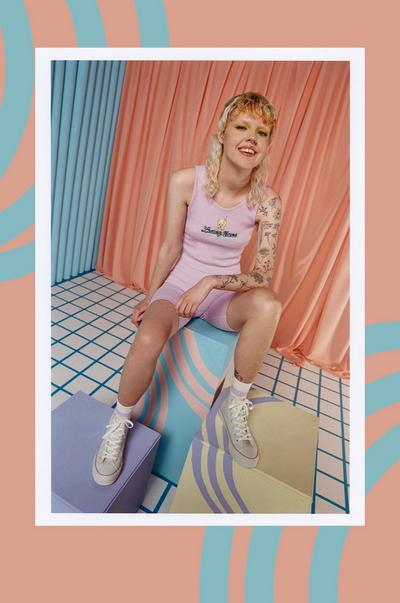 Nod off in style with our Looney Tunes sleepwear essentials. Take your pick: our snooze-inducing snuddies, slippers, sets and socks will help you wind down and drift off.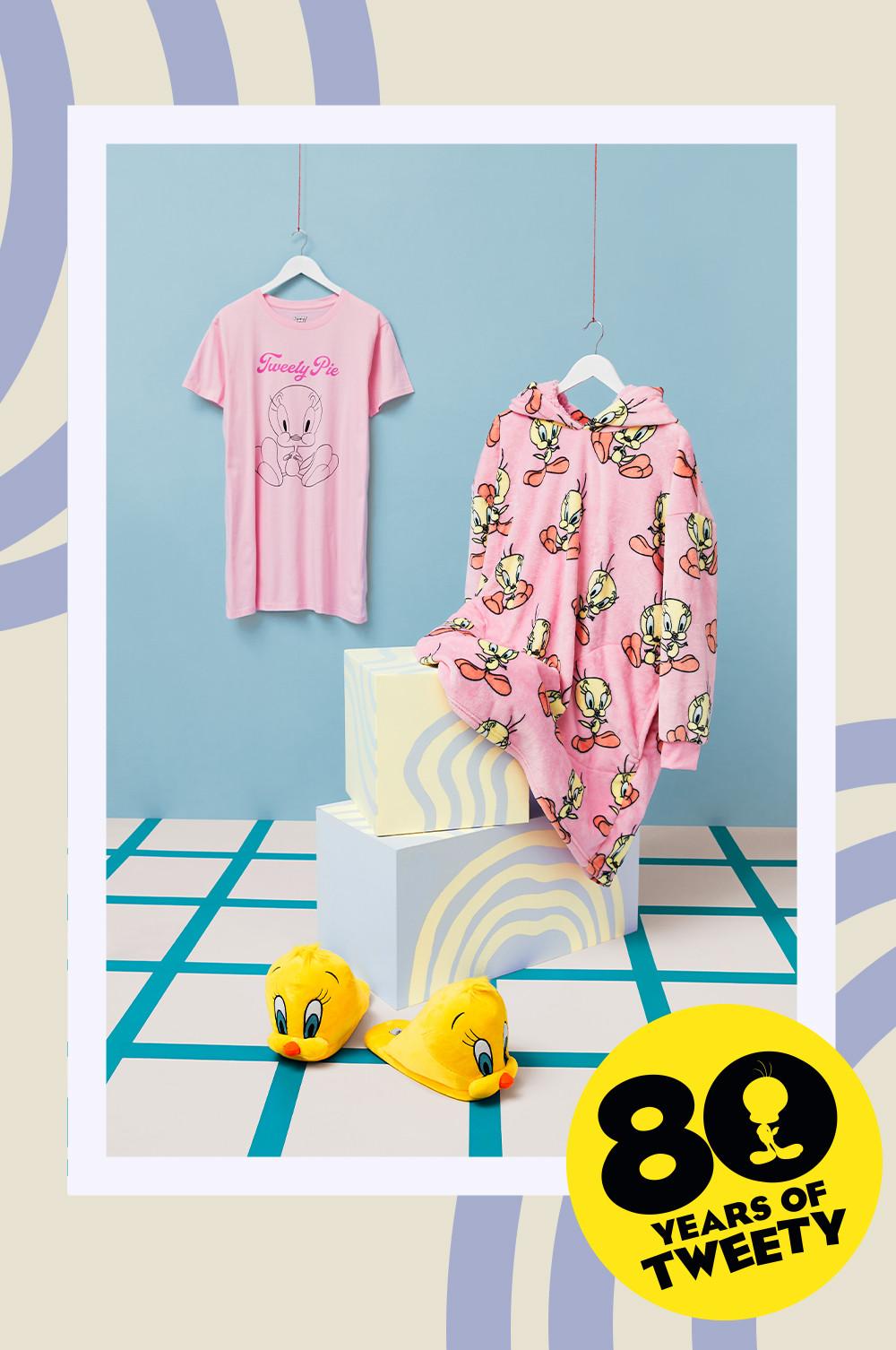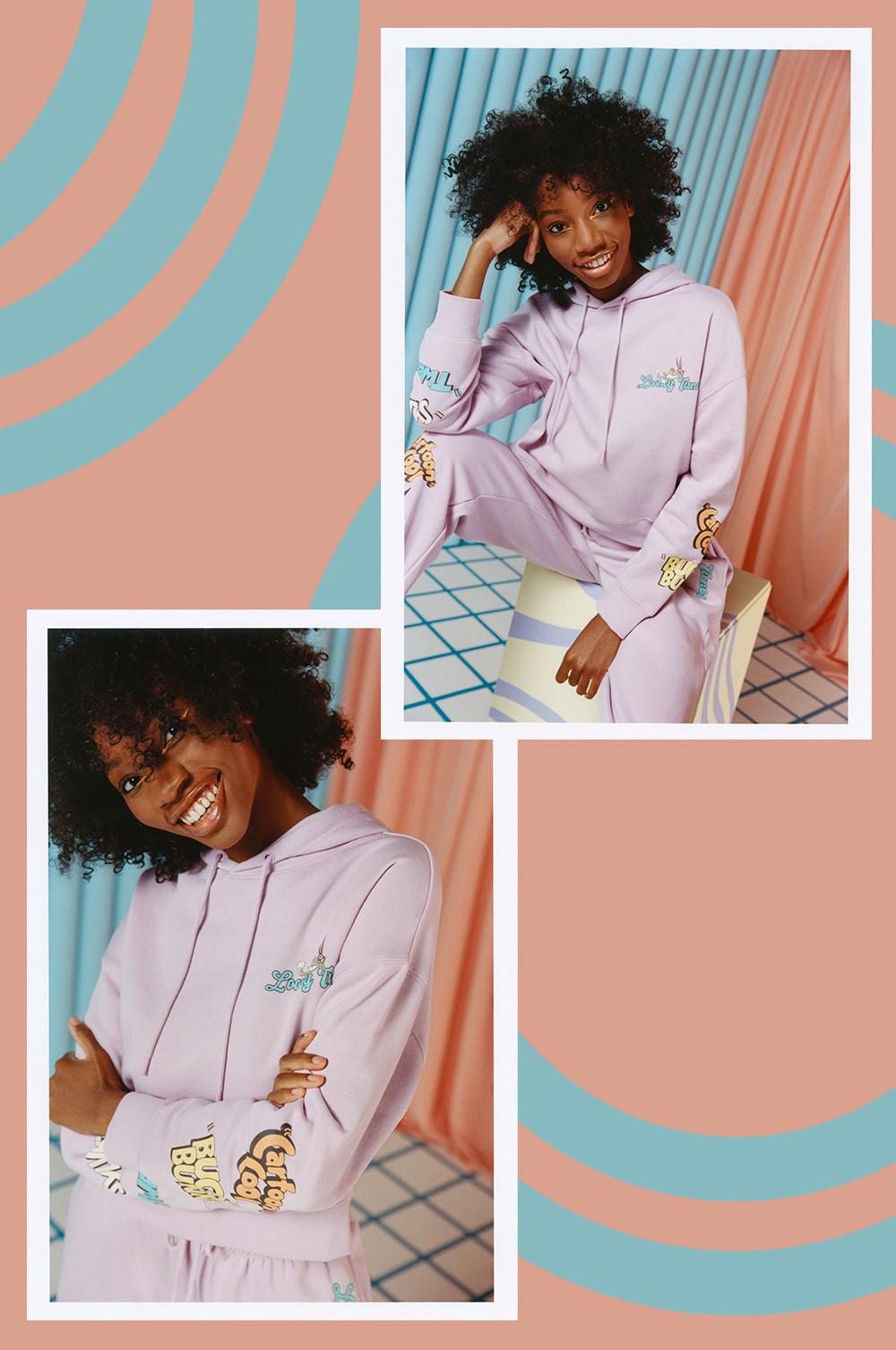 Looney Tunes Accessories
Love a head-to-toe Looney Tunes Look? Finish yours with our adorable accessories featuring your fave characters. From our Tweety tote and sneaks to our Bugs Bunny gray backpack and sock multipacks, there's no limit to how many pals you take on the day with.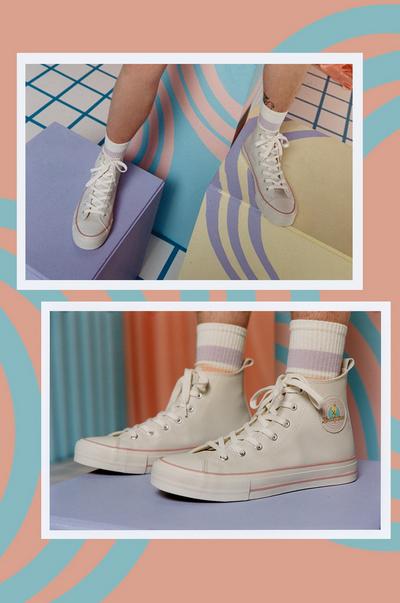 Let Bugs inspire your beauty routine with our Looney Tunes beauty must-haves. Shop your body prep essentials, from exfoliating gloves, microfiber face cloths and hair turbans, to our adorable headband perfect for getting your hair of your face pre-skincare routine. Snap up great beauty buys in store from late August.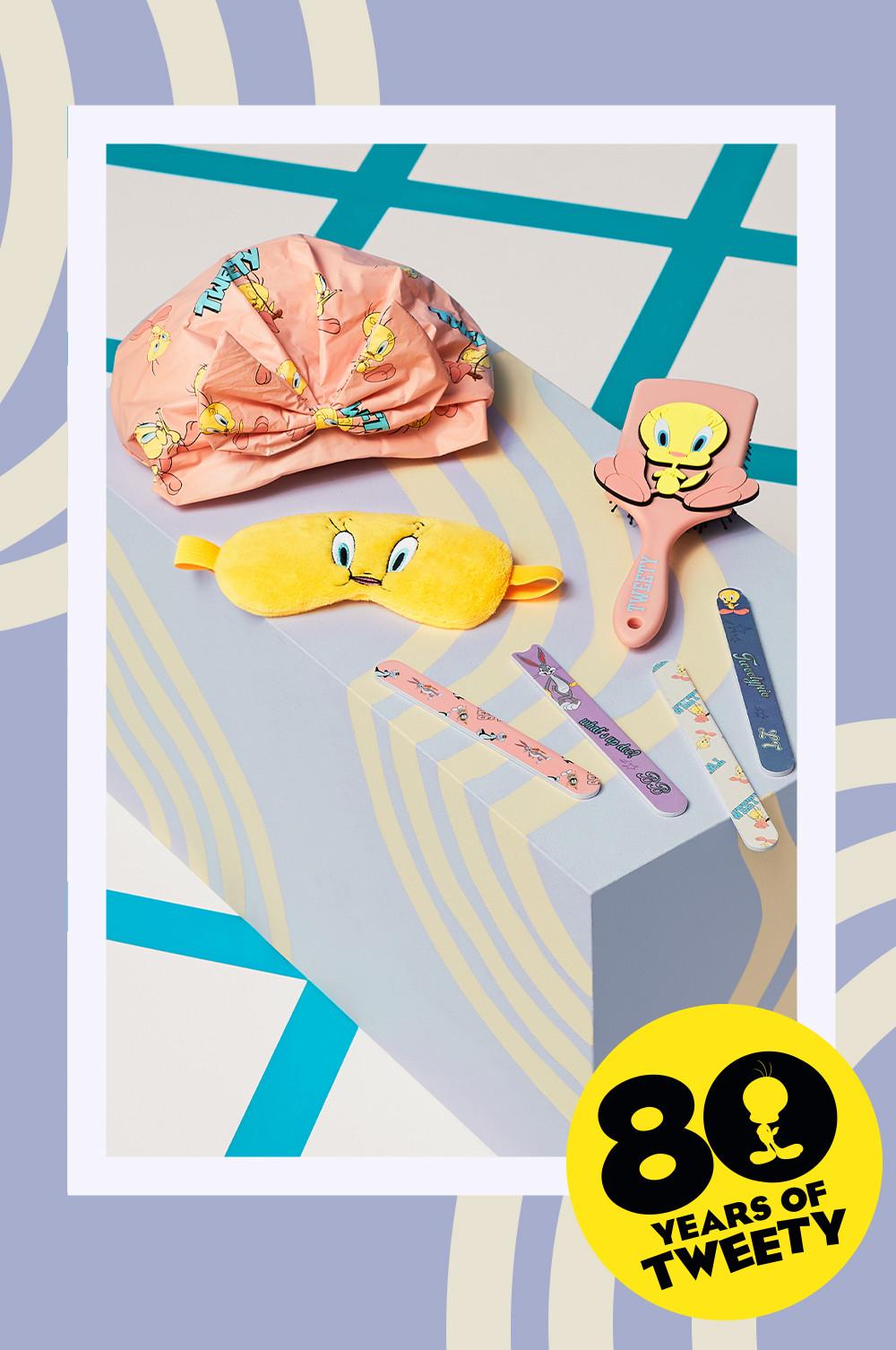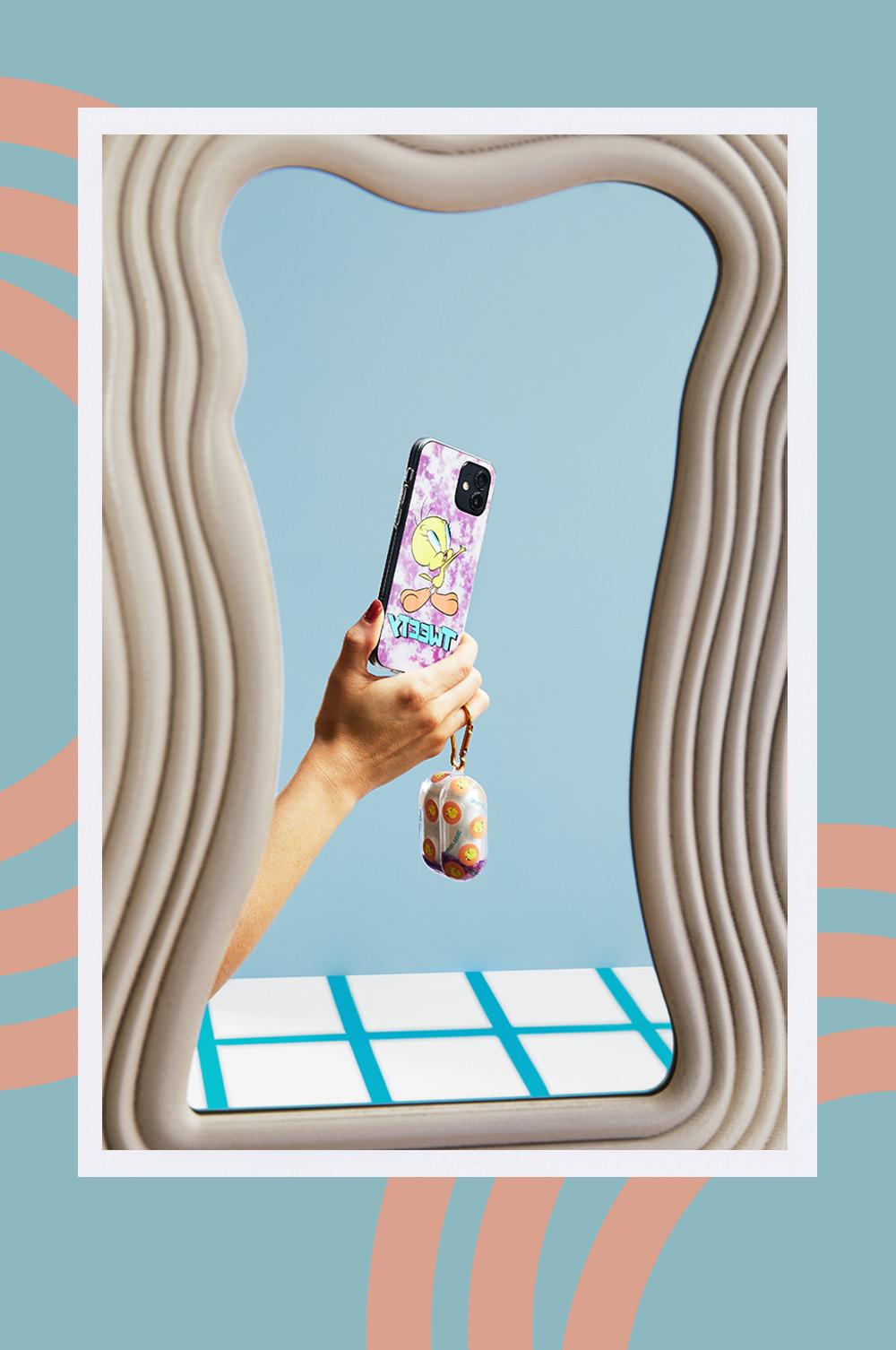 Your tech's getting the Tweety treatment, too. Check out our phone and watch accessories including phone cases, watch straps, phone charms and wireless headphone cases.
#Tweety 80
Tweety's having his 80th anniversary in 2022! To celebrate this Looney Tunes favorite, a global campaign of 80 murals will be displayed around the world inspired by Tweety's cheerful enthusiasm and endearing personality. Follow along with the #Tweety80 hashtag as the works of art are unveiled!