Previously Junior Fashion Editor at InStyle magazine, freelance fashion stylist Pip Hamilton has tons of experience putting together on-trend looks. With a growing bump she was the perfect pick to style our Parenthood shoot, showcasing our new maternity and post-pregnancy collection.
Pip joined us on set not long before her second baby was due. "Just because you're becoming a mom yourself doesn't mean you have to start dressing like your own!" she says. "Be true to yourself and your style". Navigating pregnancy and becoming a parent, especially for first-time moms, comes with challenges. So it's no surprise style sometimes takes a backseat.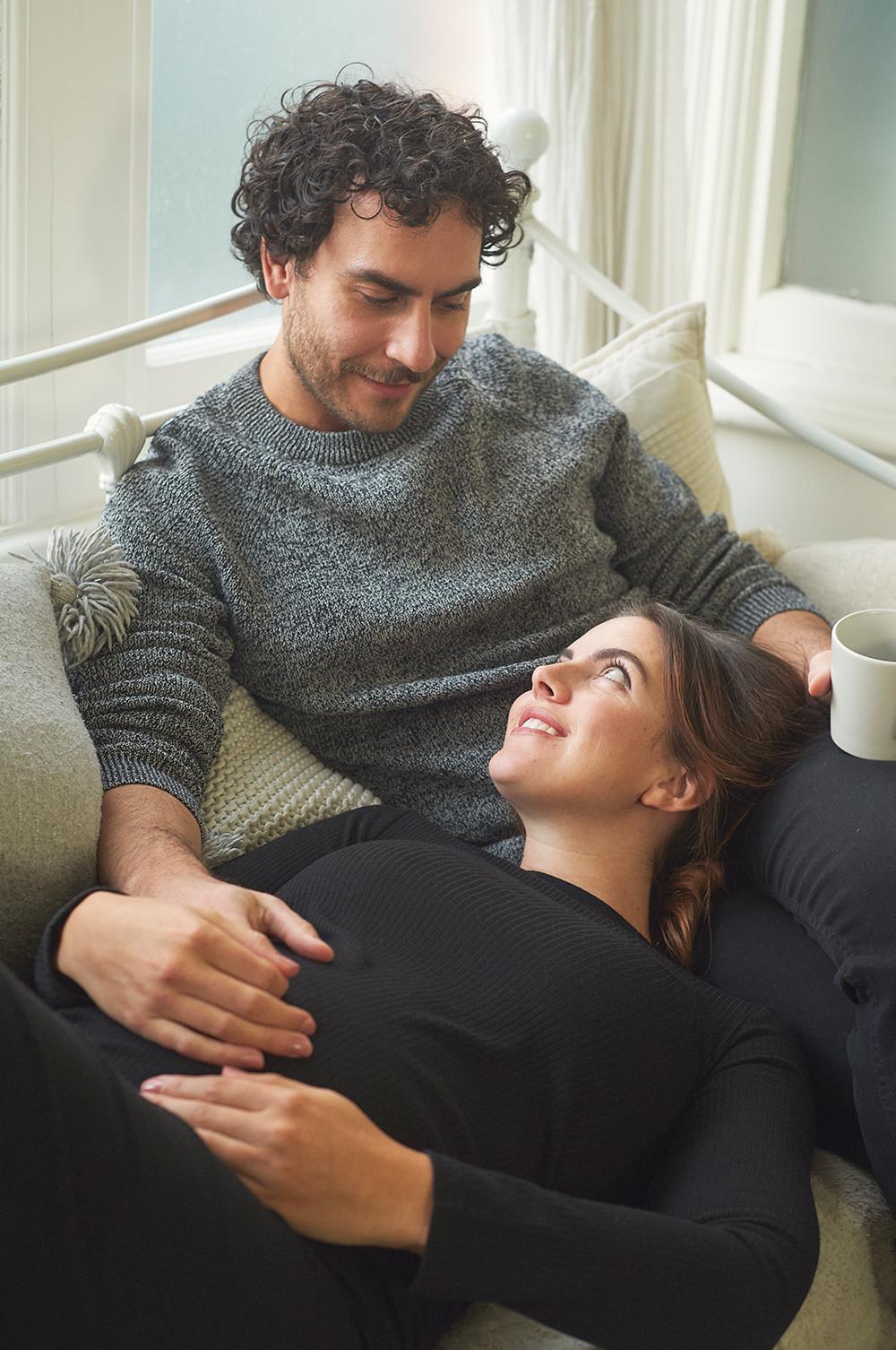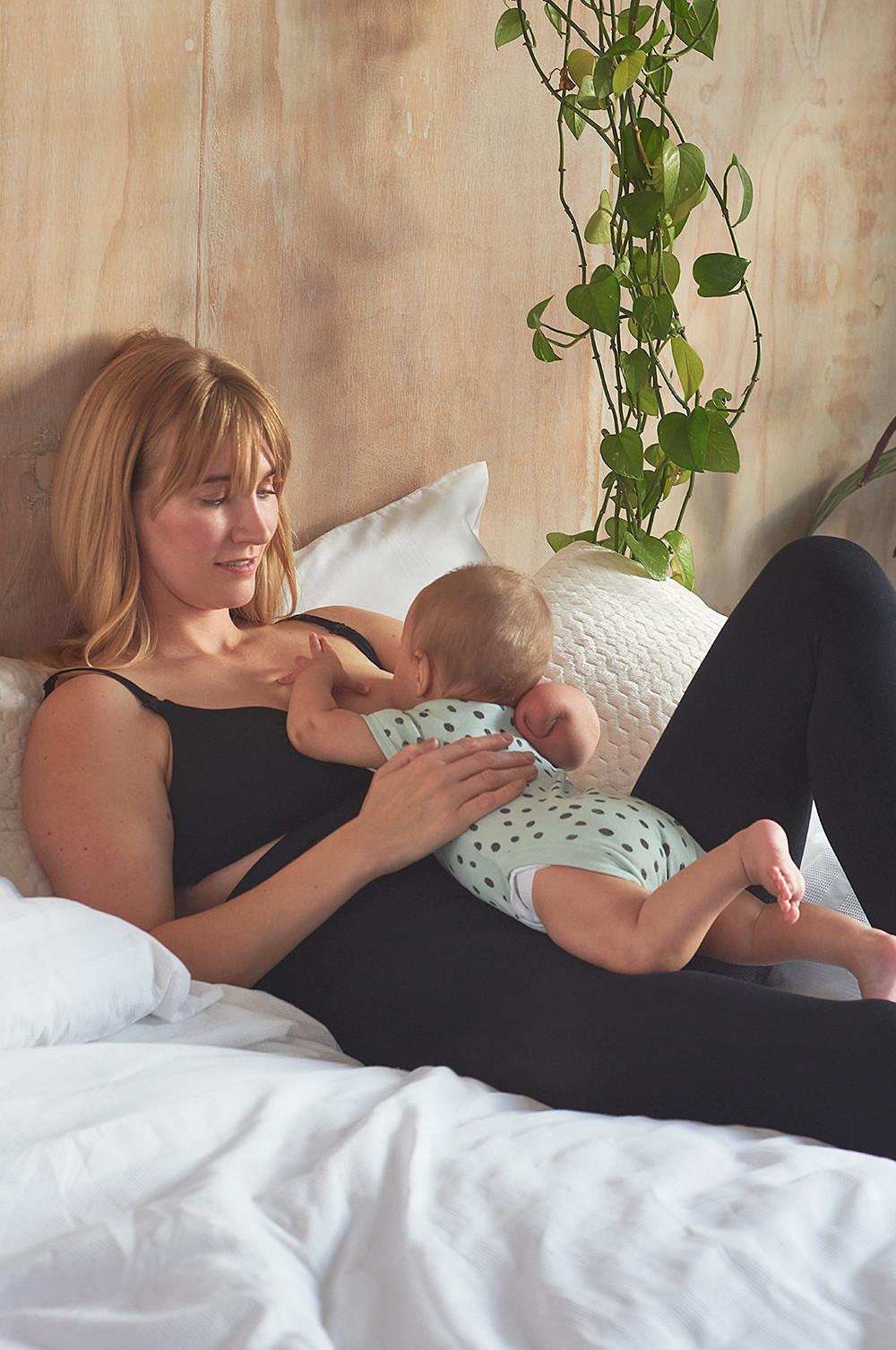 Our new Parenthood collection is designed to bring you trending pieces with the comfort and core functions of maternity wear in mind. Pip road tested the collection and talks us through her faves. "The black sweatshirt is so comfortable, and it has that little bit of extra length that's crucial. The white poplin shirt is a such a winner – seeing a white collar peeping out from under knitwear makes any look more polished. The black activewear leggings are genius. My others slip down over my bump, but these have awesome ruching at the side and stay put all day long – I've gotten so many compliments." Does she have a fave piece? The gray wrap over loungewear set. It's so, so, soft – my husband thought it was cashmere! I've worn it several times, both at home and to go out. The crossover detail makes it incredibly comfy over my bump, and will be perfect for breastfeeding after our baby arrives."
2020 was an unprecedented year; how did it feel to be pregnant during such turbulent times? "It's had its ups and downs. I discovered I was pregnant in the first week of lockdown. It was strangely peaceful having this wonderful secret only shared with my husband. An easy secret to keep when you're not actually seeing anyone!" she laughs. "I also felt very unwell in those first few weeks so not working was a blessing. The hardest part has been attending all of the appointments and scans on my own. Plus, so many of my appointments have been remote, which is tough if you're anxious about your pregnancy."
Although having a baby is a joyful time, pregnancy itself can be tough. So naturally the global pandemic added challenges to an already stressful period. But as Pip describes, there have been unexpected perks to a pandemic pregnancy.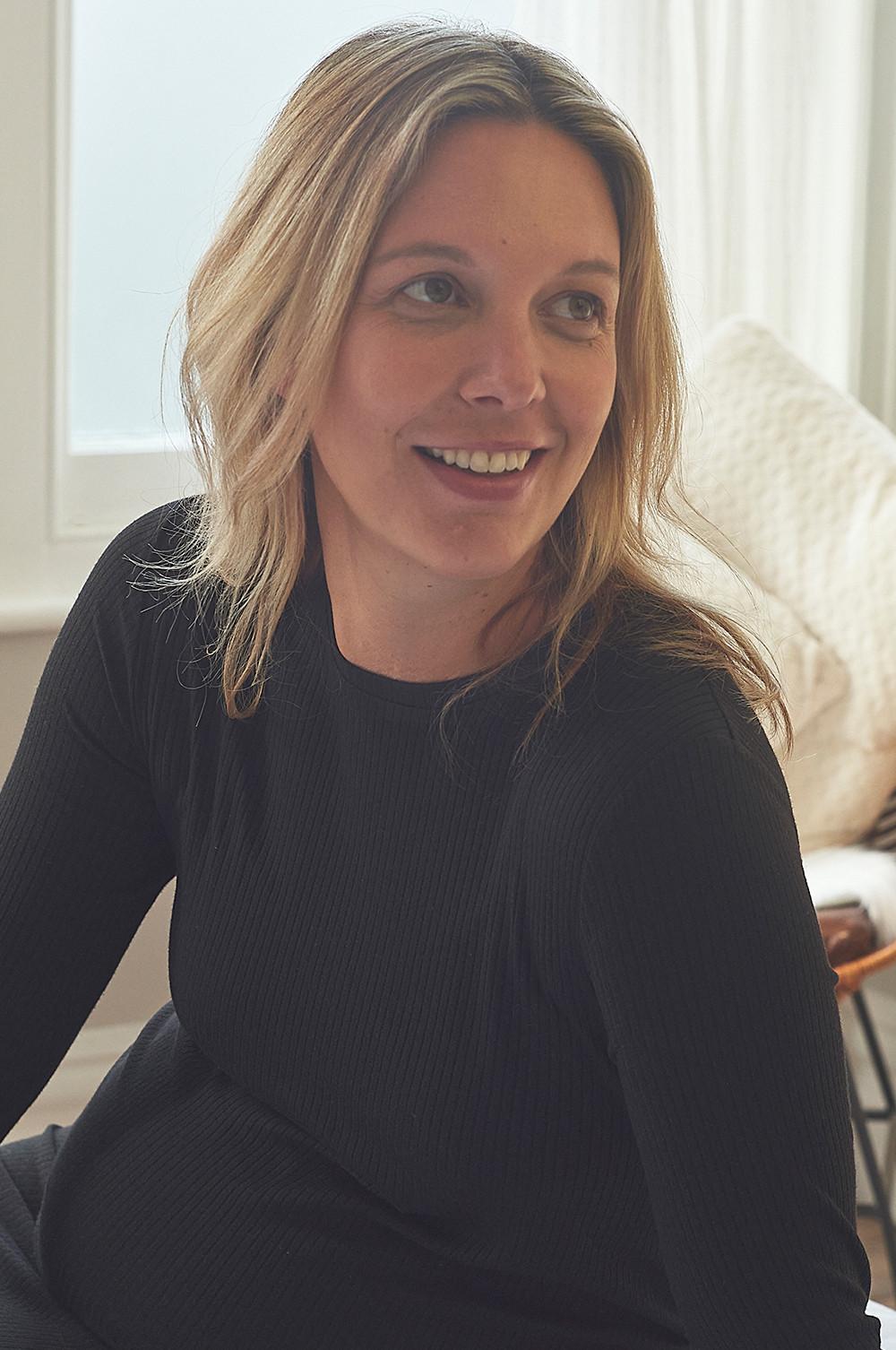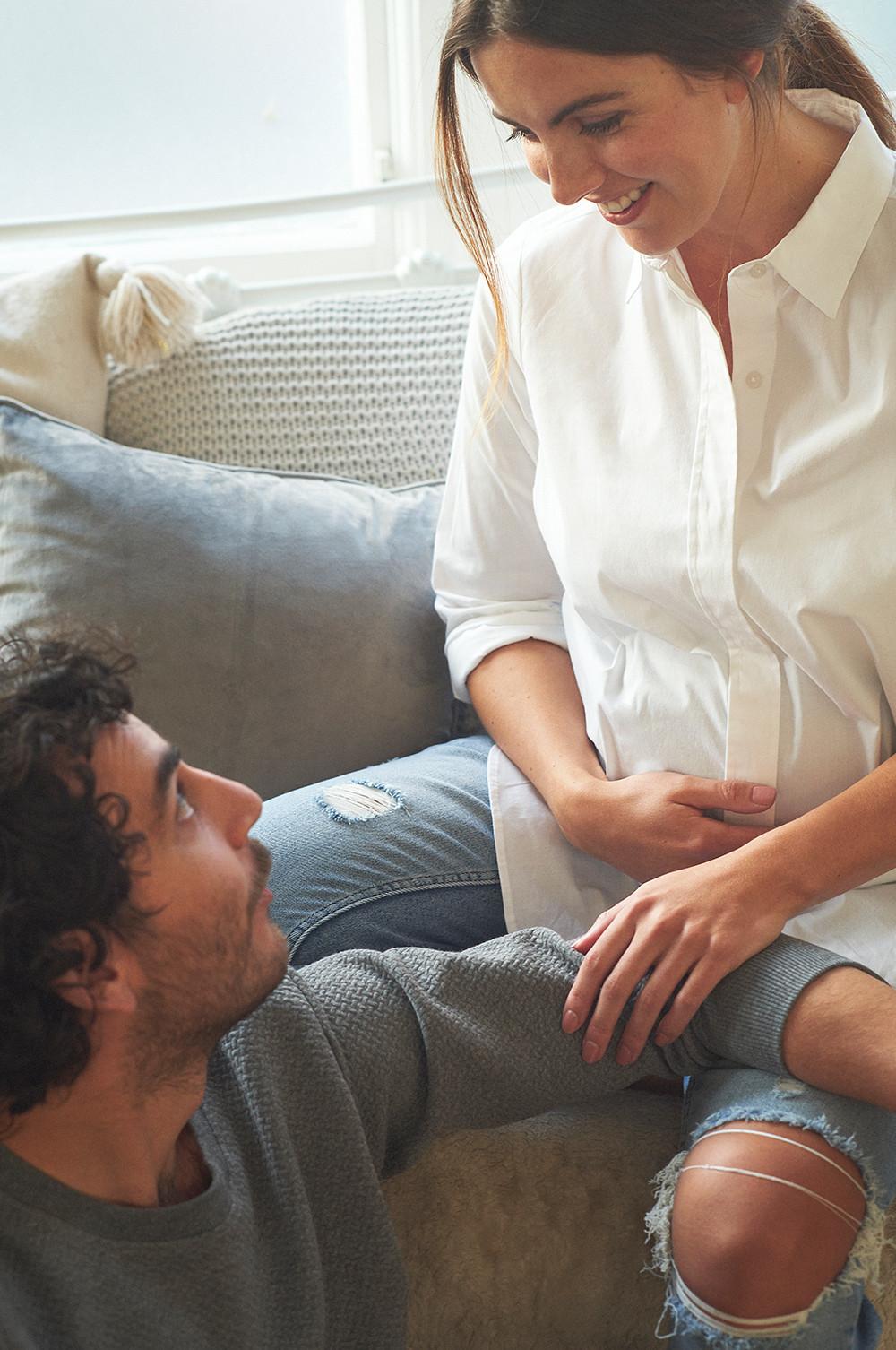 "Because of COVID, I've been spending a lot of time at home with my daughter Polly. It's been so special to grow a new baby while spending so much time with her. She's so interested in my growing bump even though she's so young. That's been very special. She keeps asking me to 'open' my tummy - I guess she's looking for proof of this baby we talk so much about! The physical demands of pregnancy plus caring for a 22-month-old have been hard.... I don't think I'm the first second-time mom to say that!
"You cannot beat hours of cuddles with a newborn," says Pip when we ask what she's most excited about this time around. "I'm hoping this baby sleeps as much as my daughter Polly did, and I'm so excited to see what this baby looks like. It's a boy this time so I have lots to learn." Are there any stages of Parenthood she enjoys most? "I'm looking forward to getting to know his personality. Every child is so different and you can't help having your mid blown by the development of a human being. It's incredible!"
With fashion at the forefront of her day job, what hacks could Pip share for moms-to-be that are struggling with what to wear? "Firstly, I would say don't try to prep or buy anything too early on. As soon as something you own becomes uncomfortable, that's when you're ready to go shopping. Remember that your body is doing the most incredible thing and your changing shape is a wonder – don't fight it! Embrace your new shape: it's beautiful. Most importantly: be comfortable. If something's digging in first thing in the morning, then by the end of the day it could really hurt (bumps grow as the day goes on!)."
There's a preconceived notion that maternity wear can't be on-trend too, but Pip disagrees. "Loose fitting shapes and clothes that leave room for a bump can still be super chic" she explains. "A capsule maternity wardrobe has worked really well for me: one where all the pieces can easily be mixed and matched. When you're looking for maternity wear, go for pieces that can be worn with everything and styles that will last your whole pregnancy. I love pieces that can be worn again and again in lots of different ways."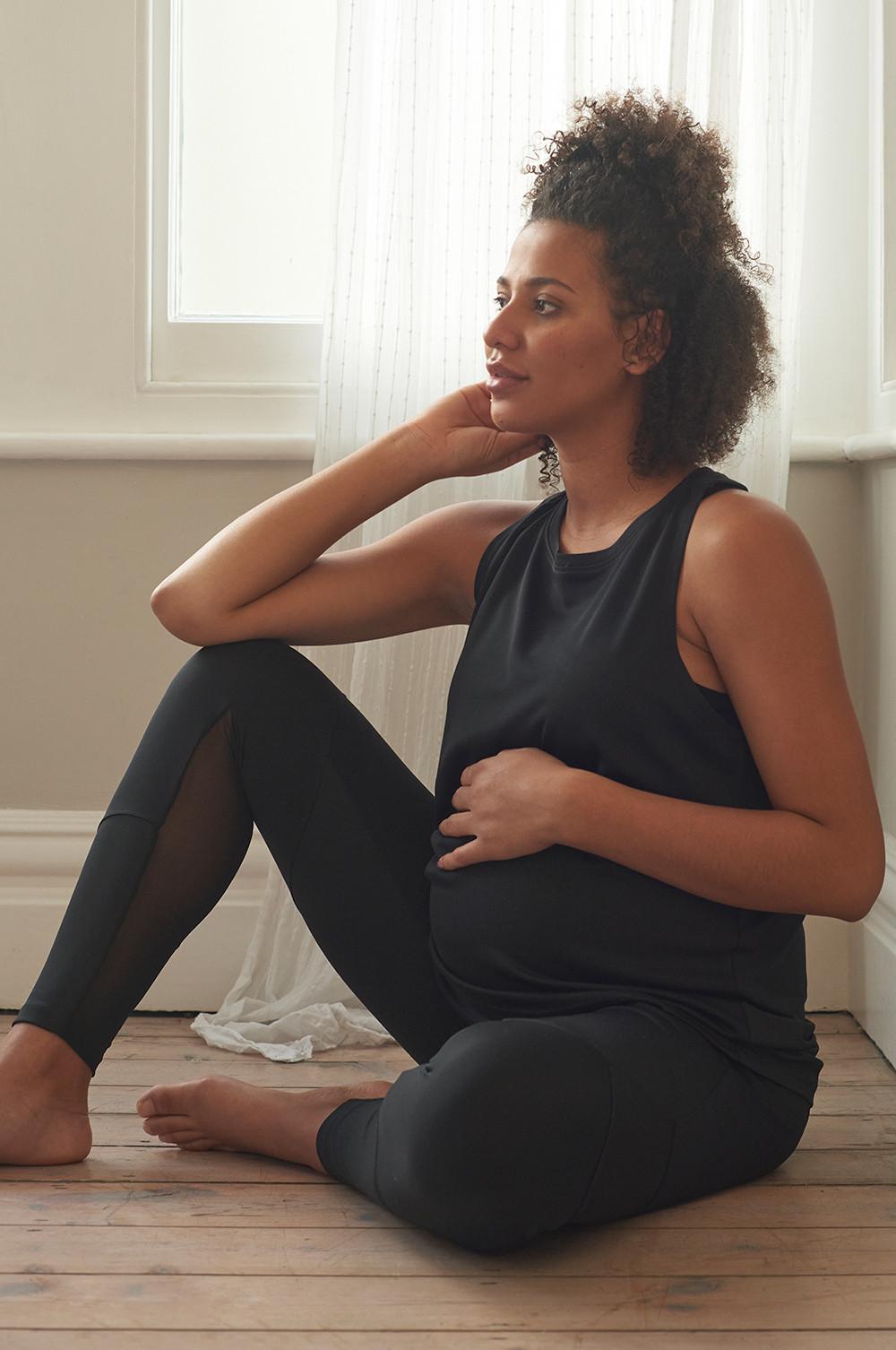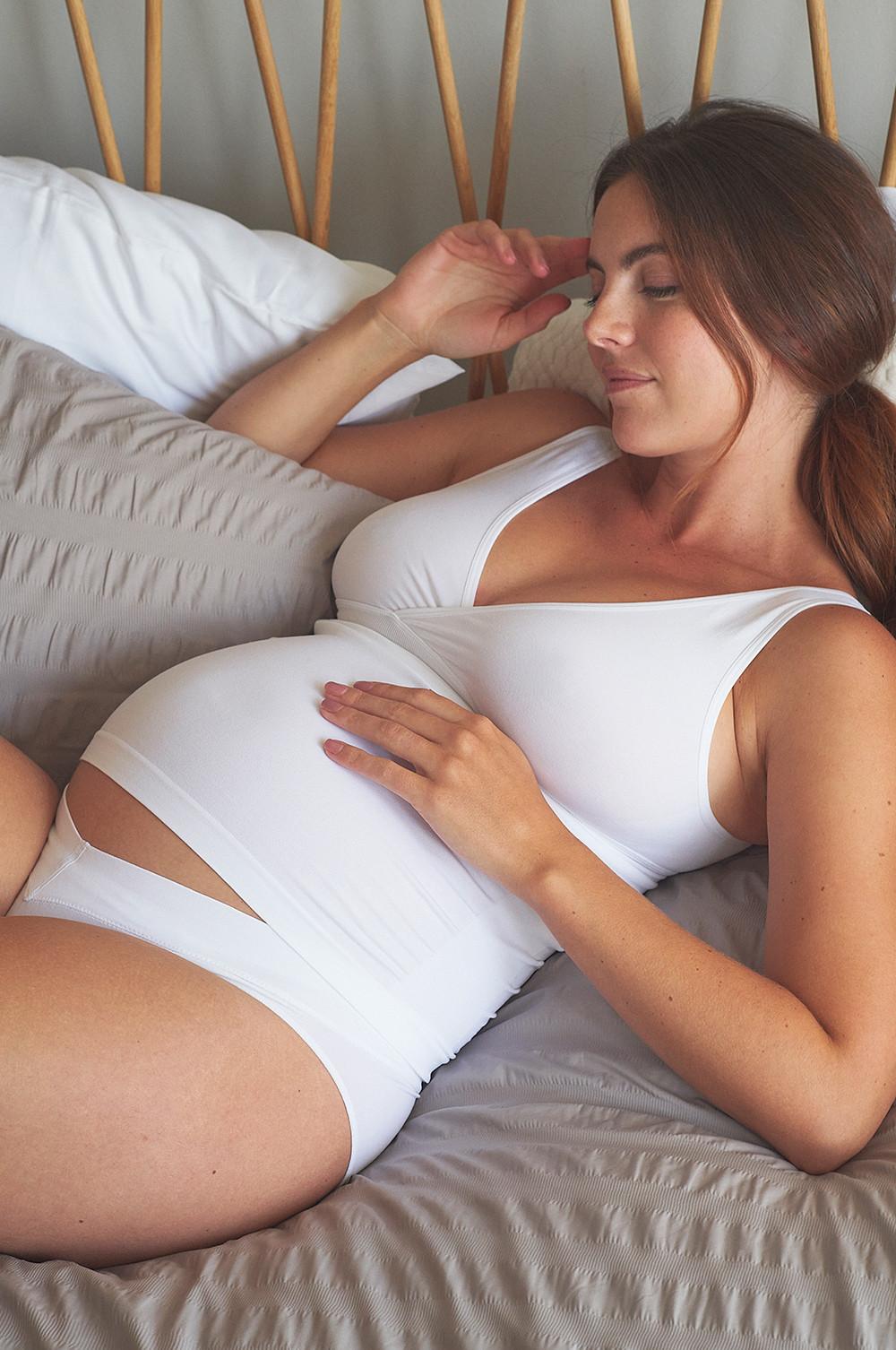 So how do you create a capsule wardrobe, and where should we start? "I always invest heavily in denim pieces during pregnancy: a good collection of jeans and overalls definitely helps when trying to dress well every day. For this second pregnancy, I've stocked up on sweatshirts, too. They go with sporty leggings or jeans and are easy to wash: essential when I have a messy toddler to deal with on a daily basis.
What about maintaining your own personal style? "Don't just buy things because the buttons close," Pip says. "You wouldn't normally do that! Try things on but be honest about whether you feel good and feel like 'you'. Keep wearing accessories and shoes that you love and make you feel great too." So is there any hope of still sporting some of our existing wardrobes? "Loose fitting dresses and tops can be worn for months into your pregnancy," Pip explains." "You can try wearing shirts open with a stretchy maternity top underneath too. Sadly anything with a waist, like jeans, won't be comfortable for long..."
Besides providing plenty of chic maternity essentials, our Parenthood collection is also packed with pieces that work post-pregnancy, too: like nursing bras and wrap tops with easy access for breastfeeding moms. We asked Pip what new mums need to consider. "It takes time for your body to recover in both shape and feel after having a baby. So it'll be a while before you can slip into your pre-pregnancy clothes," she says. "If you choose to breastfeed, think about pieces that will make it easier for you to feed your baby, especially when you're not home.
I'll be wearing that gray lounge set forever," says Pip when we ask her if she'll be sporting any of her maternity wear once baby arrives. "Definitely my jeans, too: they're still a great shape on the legs and butt, and the bump band will keep my core warm this winter. Finally, we asked Pip to describe Parenthood in three words. "A privilege, challenging and astonishing," she said.
Since our interview Pip has given birth to a beautiful baby boy, and even took our Parenthood pieces for a spin in the delivery room. Congratulations, Pip!