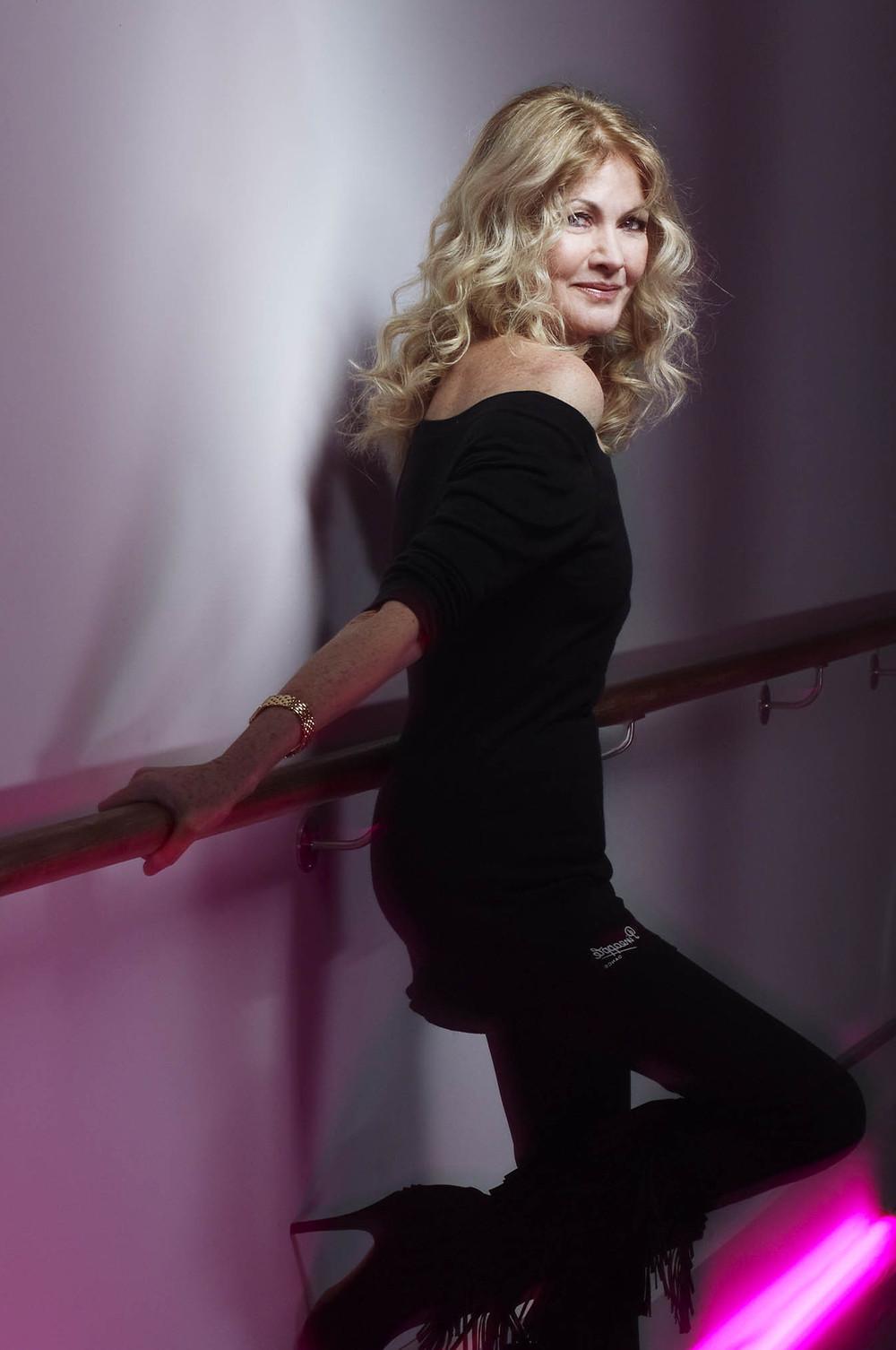 Debbie, a former model turned successful entrepreneur, has grown Pineapple from a single dance studio in London's Covent Garden into a globally-recognized brand. When we meet Debbie, it's clear she isn't just the founder but the driving force behind Pineapple, who always finds a way to succeed. We asked her to tell us how it all began and the inspo behind Pineapple Dance Studios.
"When I was 15 and living in Manchester, I won a competition to become Honey Magazine's new Honey Girl. The prize was a modeling contract at the Sheelah Wilson Model Agency. One of my early jobs took me to America. I went to Washington and New York, I was photographed for the magazine on top of the Empire State Building...it was amazing and my modeling career just took off!"
Debbie's modeling career spanned catalogs and TV commercials as well as traveling the world on photo shoots, which led to her meeting and marrying fashion photographer David Grant in 1966, when she was 21. "They made a documentary about us called Model Couple – we were the Jean Shrimpton and David Bailey of northern England," Debbie explains.
But it was when her husband left her in 1968 that Debbie really found her love of dancing. With the shock and devastation of her marriage breaking down, Debbie putting on a lot of weight very quickly, forcing her to stop working as a model.
She was diagnosed with an underactive thyroid and told she would need to take Thyroxine for the rest of her life to treat it. But she decided to find an alternative treatment. "I went in search of a cure and a friend of mine recommend his homoeopathic doctor. The doctor said the finest form of exercise is dance. It's the best way to lose weight, it exercises every muscle in your body, it's cardio, it's uplifting because of the music and it's social. It's everything – it's just the best exercise. Find a dance class!" And so she did.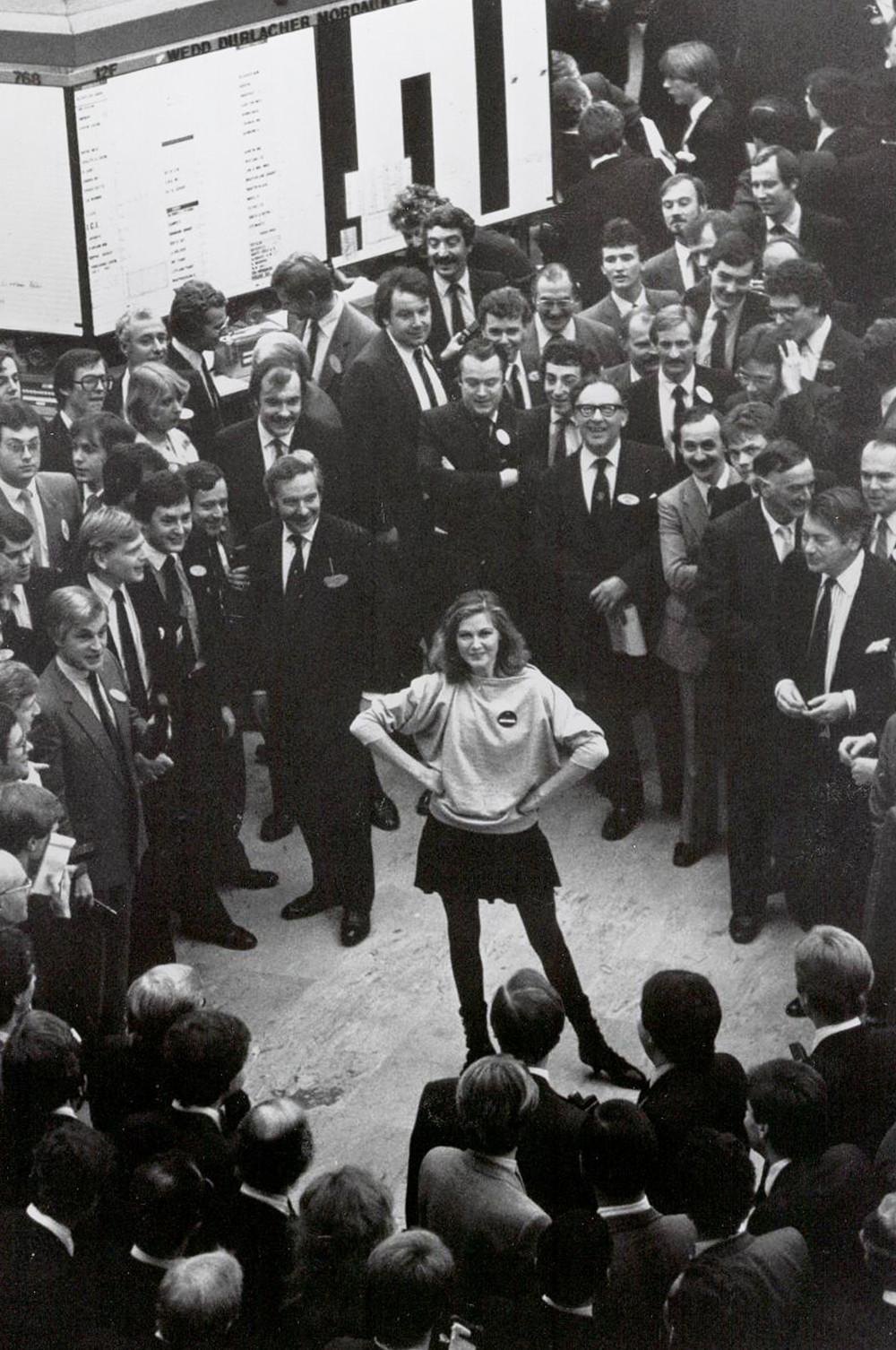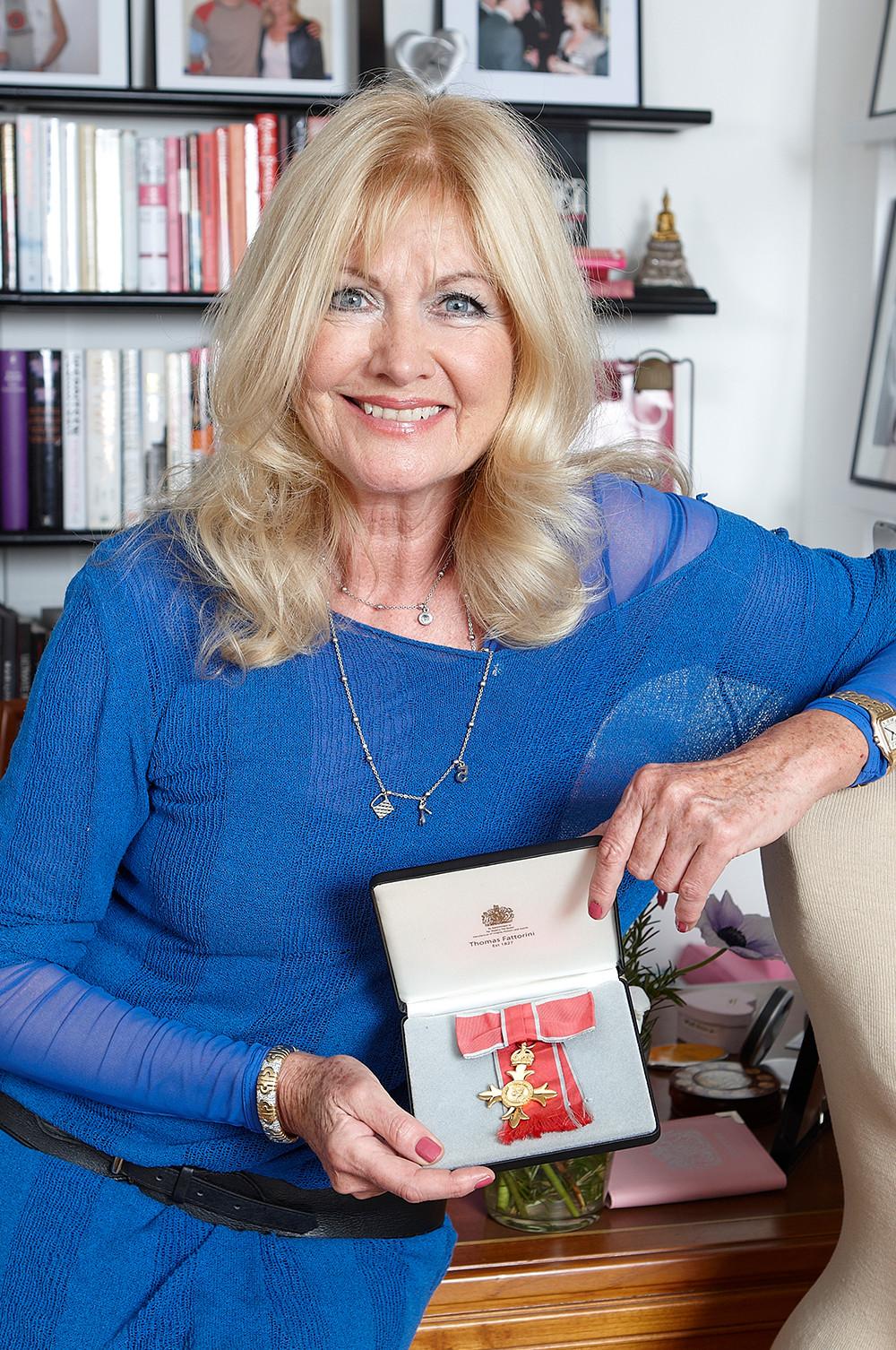 Debbie founded a small dance studio on Floral Street in London's Covent Garden, where she took a class with Arlene Phillips, former dance judge on the mega-hit UK TV show "Strictly Come Dancing". "There were a few teachers there and they offered ballet, jazz and tap. It was overcrowded and a bit run down, really. But I was seeing my homeopathic doctor and following his advice, and I lost the weight very quickly – I lost it in 9 months.
By this time Debbie was hooked on dance and how amazing it made her feel. "I carried on going to dance classes because my issue wasn't just my weight, I was depressed as well. And dancing lifts your depression and increases your stamina." But in 1978, the owner decided to close the studio to make way for the Sanctuary Spa.
"That was when I had my lightbulb moment," Debbie explains. "I thought, I've got to open somewhere... I was so wide-eyed by these dancers and how hard they worked. They inspired me to give them a fabulous dance studio."
Debbie knew she wanted to open her studio in Covent Garden, but at the time it had become a derelict area because the fruit and flower market moved to South London. All that was left was empty warehouses. But when Debbie puts her mind to something, there really is no stopping her! "I found one of the available warehouses, and the thing was, it was a pineapple warehouse! I opened about six months later."
It wasn't long until Pineapple grew into a brand, when Debbie launched her own clothing line. At the time, dance leotards were made from nylon piqué with no stretch and dancers were customizing them to make them look better. Debbie explains, "The girls were cutting them and putting safety pins in them to make the neckline lower and sexier, and cutting the legs to make them higher cut. So I already had the inspiration to create fabulous dancewear."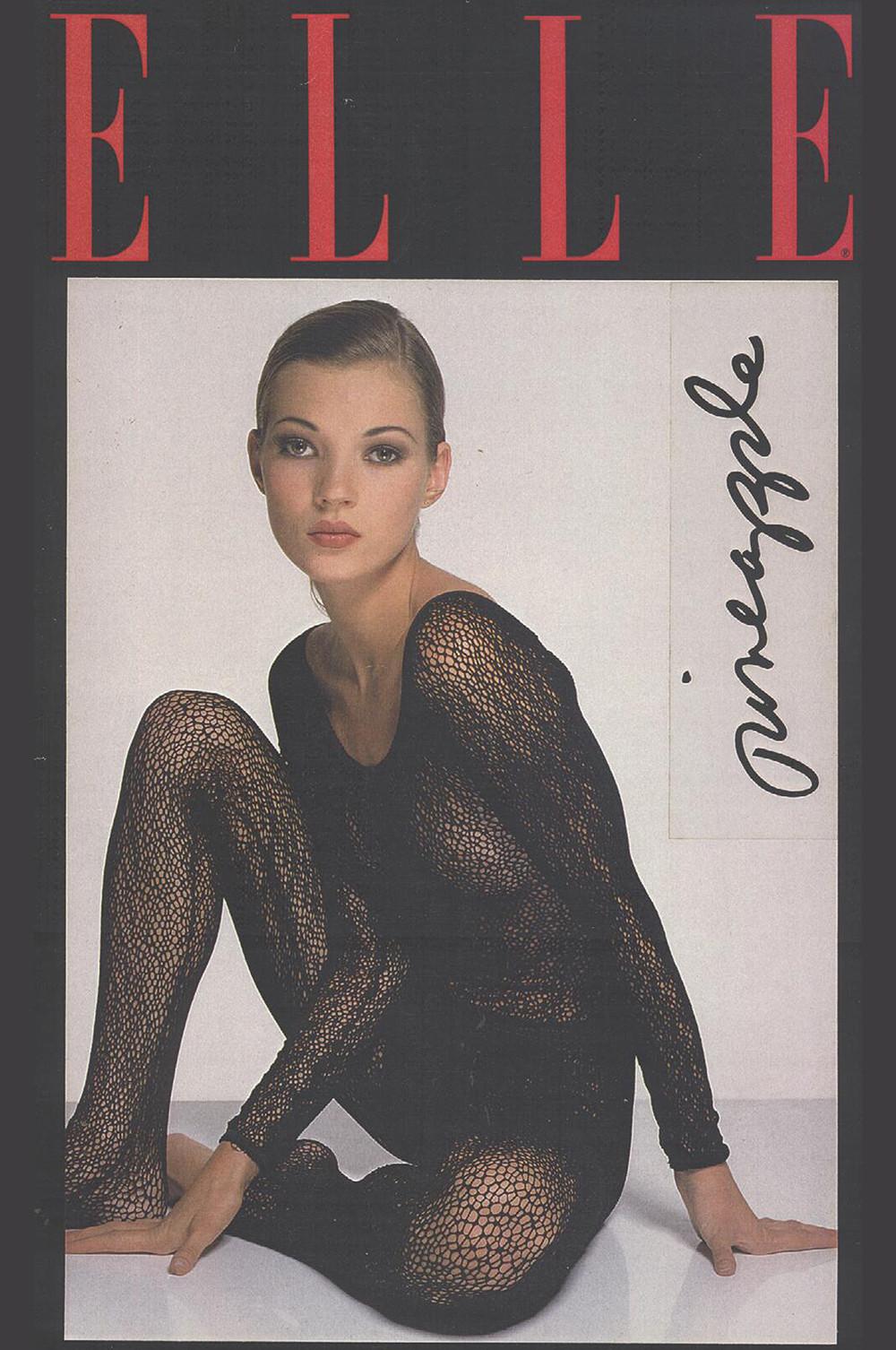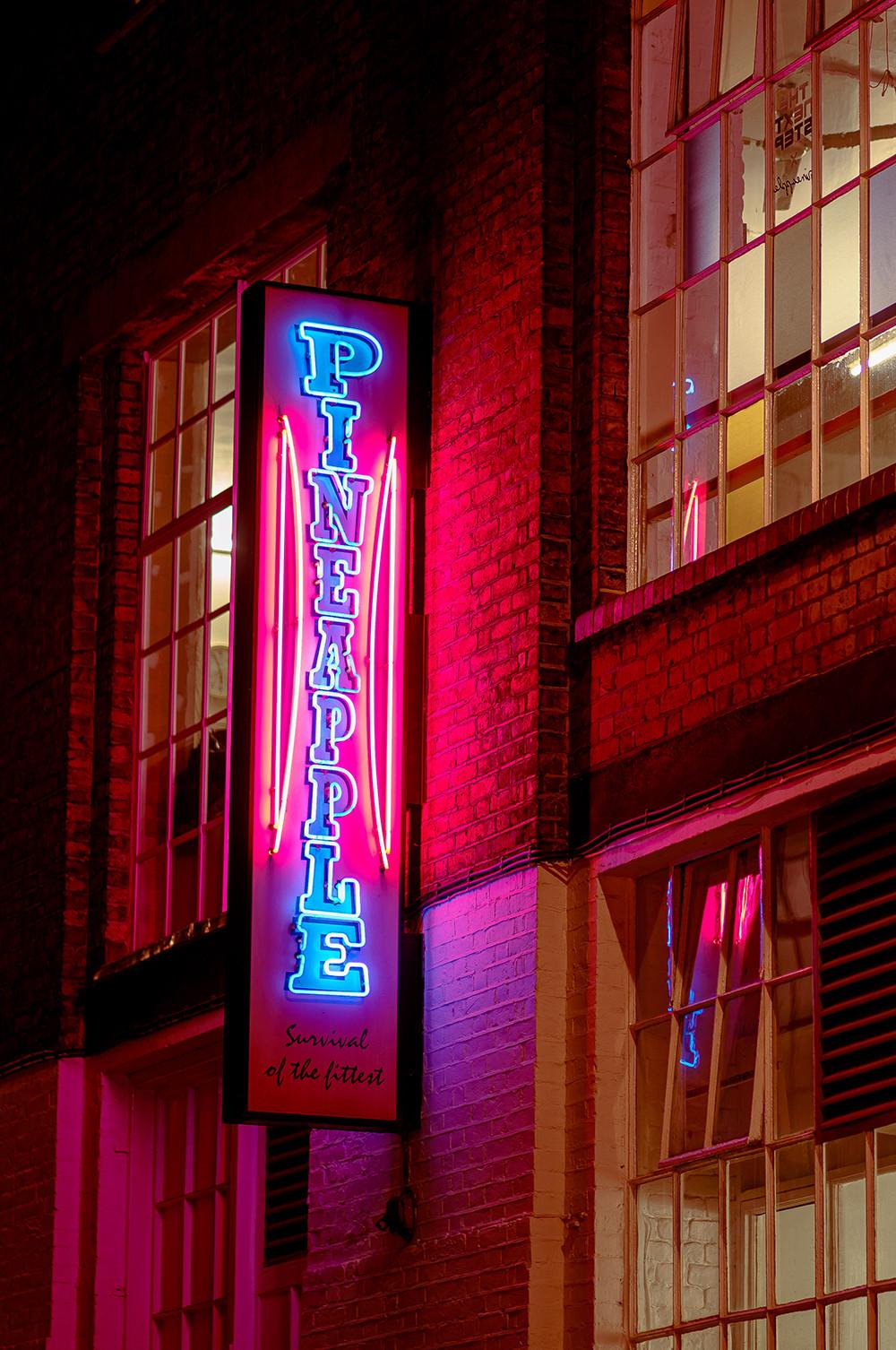 Since dancewear was only being made in nylon or Lycra, Debbie knew there needed to be a change to create what she was envisioning. So she went to Du Pont, the chemical company that invented Lycra in 1949, and asked if they could make her a cotton/Lycra blend. "They developed the cotton/Lycra in different weights for me to experiment with. I wanted to make a leotard and footless tights, and in this fabric it was a game changer: you could wear them in the street and the leotard become a fashion piece. People started wearing them with their jeans, footless tights became leggings, and leotards that had snaps became bodysuits."
The collection grew from there. "We were doing the leotard and catsuits in the cotton Lycra, and I soon realized: why not a cotton skirt to pull on and why not a dress? The uses of the fabulous fabric Du Pont had made were endless, and it really did revolutionize the way women were dressing."
In 1982, Debbie went public with her business and was the first woman to float a company on the London Stock Exchange. A moment that was captured in a photograph showing her in her sweats – while she was surrounded by men in suits. "I did it to get the money to open in New York," she explains. Pineapple bought the first-ever commercial condo in New York's Soho district, spanning three floors of a 12-story building. "The building was sold eventually but I had New York for eight years and it was amazing, because it changed the whole dance vibe in New York."
Pineapple celebrated its 40th anniversary in 2019. So what is it that has led to Pineapple's success and longevity? Debbie begins, "I have the ability to continually reinvent the wheel – I don't get stuck in a time warp. I was responding to a need when I opened Pineapple and I wanted it to be for everyone. The motives behind Pineapple wasn't about making lots of money – I was getting to the end of my modeling career and I wanted to find something different to do."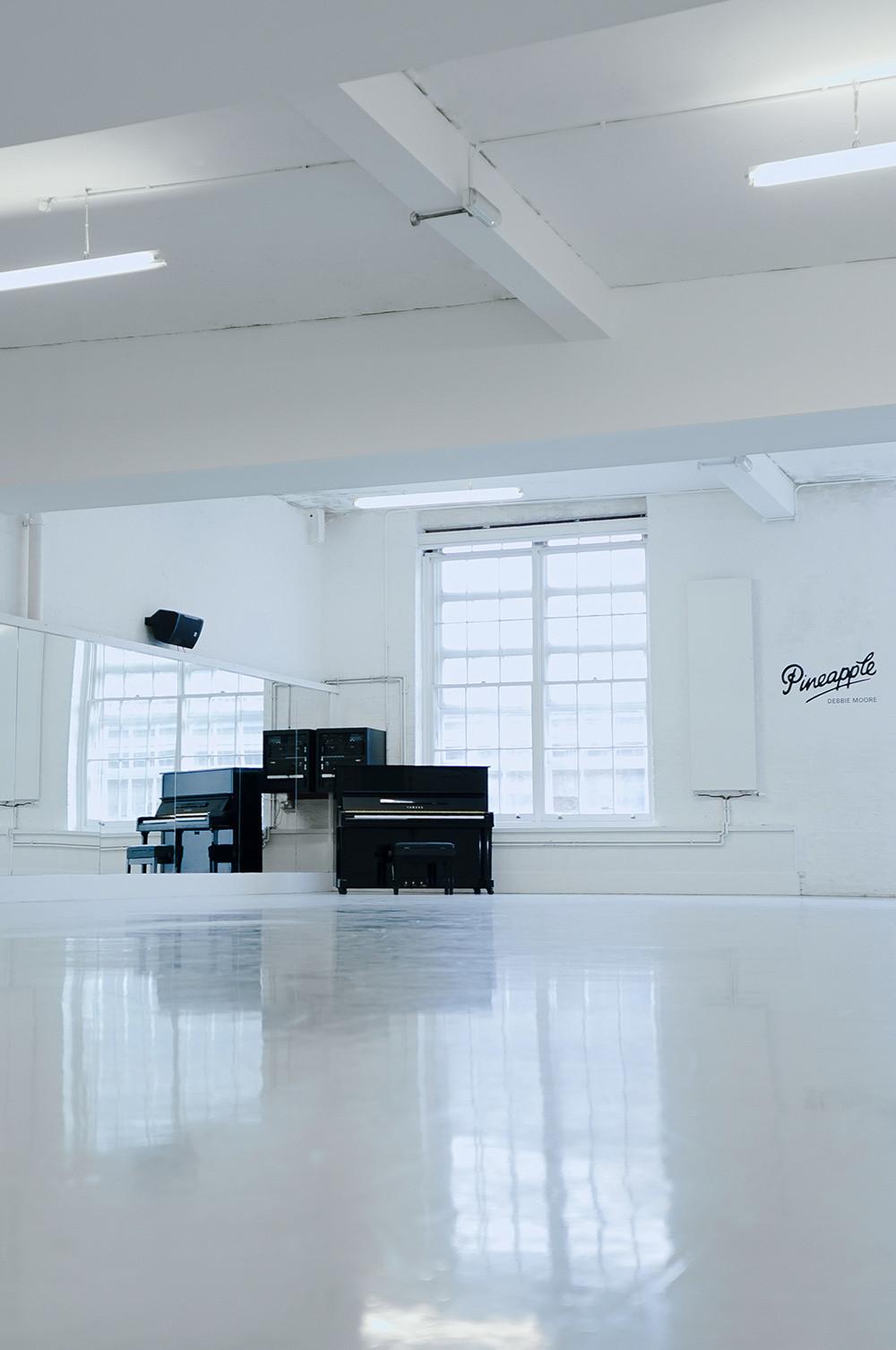 She continues, "Pineapple is all about dance and fashion so it's very mercurial, constantly changing. It was the dancers who inspired me: they were always customizing their dancewear and we took that look to the streets. We can somehow always see the change coming."
Looking back at the brand over the years, how would Debbie define Pineapple today? "If I had to describe Pineapple in three words? I'd say it's accessible, iconic and timeless. By accessible I mean everyone from 3 to 93 – I now have to say 3 to 103, because we have a dancer that comes by who's 97, so we've had to extend that a little!" she laughs. "It's quite literally stood the test of time, and keeps coming back and coming back stronger."
With our Pineapple kidswear collection ready to launch in store (and a womenswear collection to follow later in the year) what's important to Debbie about this collection? "We wanted to create pieces that were really authentically Pineapple, and I think we've achieved that with the help of Primark. Fabrics are very important to me, so I've made sure they all feel soft and have enough mechanical stretch in them. The colors are very flattering! And I always make sure the collection is age-appropriate, both for kidswear and women. I won't let anyone not look good for their age, and I won't let the girls look risqué."
So how does Debbie feel having a Pineapple collection in Primark? "I've always been a Primark girl!" she explains. "When London's Marble Arch store opened, that became my Primark. I just think Primark is a joy to go into. You can go and have a coffee now in the cafe, and I'm just so pleased to have Pineapple in Primark. I really wanted to do the kidswear collection as well as womenswear, so now we've done it and I'm thrilled!"