These trending trios put comfort first. Made from stretch, seamless fabric, these figure-flattering crop tops and bicycle shorts fit like a dream, no matter your shape or size.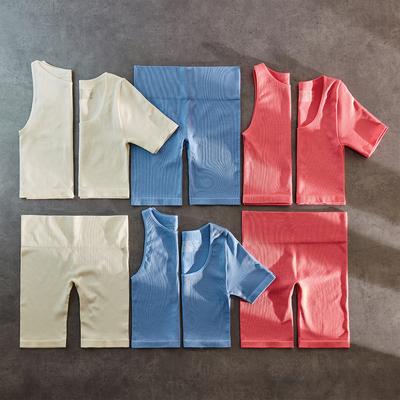 Available in sky blue, punchy pink and classic white to mix-and-match until your heart's content. Choose from racerback or scoop-necked crop tops and team them with ultra-comfy bicycle shorts.
Workout Chic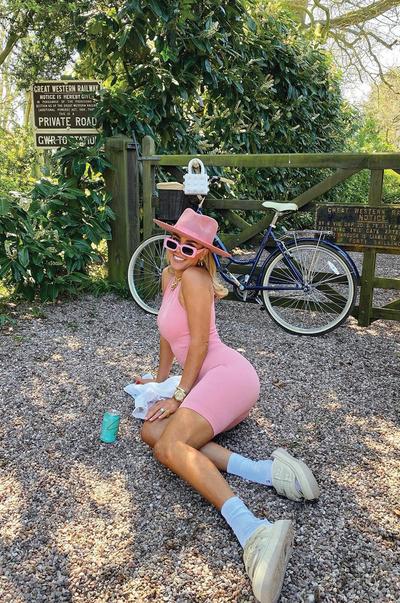 If your gym gear needs a make-over, then our seamless sets are the solution. Our ultra-stretch, flexible-fit, matching racerback crop top and bicycle shorts are perfect for all types of workouts. We all know a cardio sesh is easier when you have gorgeous new gym clothes, right?
Styling Suggestions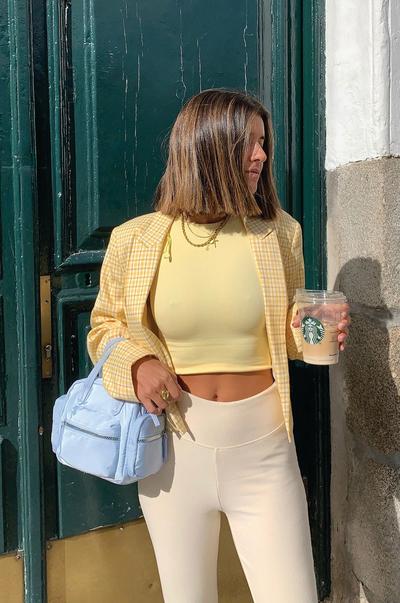 Take inspo from our favorite fashionistas when styling your seamless picks. Although these co-ords look great when paired together, they are just as stylish in dressier outfits. Try sporting our scoop-necked crop top under a blazer with jeans. Our bicycle shorts and an oversized slogan tee make a great duo, too.