Sorbet-Inspired Colors
Come out of lockdown in style with our latest womenswear collection. We were inspired by our fave summer snack: ice cream. The result? A collection of statement pieces guaranteed to bring you joy... Brighten up the most basic looks with our accessories in soft lilac and sunny yellow. Or go full-on in a pastel set.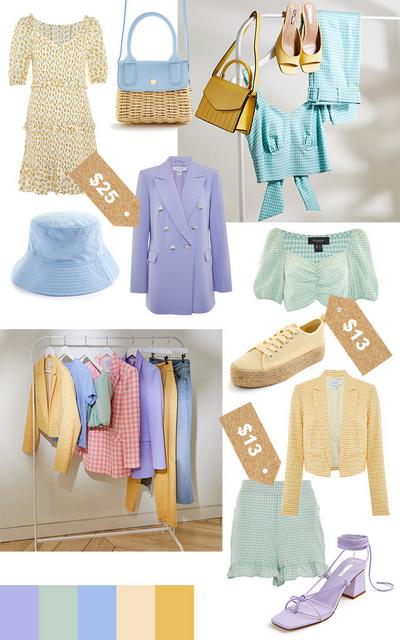 Need a style mood-booster? We got ya. This collection has everything you need to get excited about getting dressed up again. Dive into spring/summer with our dreamy blue gingham set. Or add a playful pink check blazer to your jeans-and-tee combo for guaranteed garden party wow factor. Not quite ready to abandon gray and beige? Adding accessories in sugary shades is the solution. We have purse-friendly bucket hats, sandals and shades in lots of happy colors: take your pick.
Don't forget to tag us @primark and use the primania #hashtag when sharing your latest Primark looks, for the chance to feature online.