Biggest Challenges & Achievements
While the pandemic has been one of his biggest challenges so far – especially since he hasn't been able to use the dance studios – Daniel still stays positive. When we asked him about his biggest achievements so far, he listed "getting to perform my first principal role at age 20," and "performing 5 William Forsythe ballets so early in my career" – a seriously big WOW. Daniel has traveled all over the globe with the ballet, and we're sure he's earned lots of new fans wherever he goes. But who are his biggest fans, we ask? His parents: "although my mother is no longer with us, my dad continues to show his support for my career path."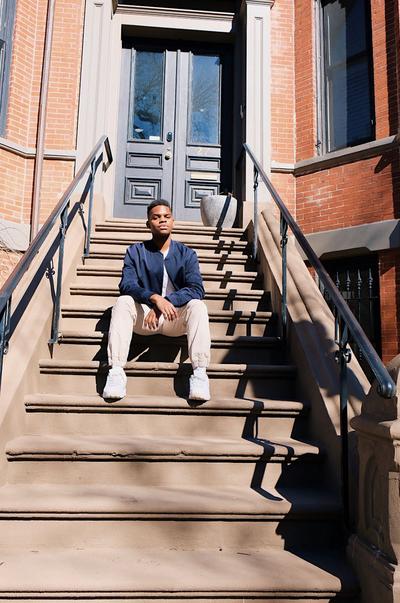 The Magic Of Dance
Daniel, whose favorite ballet is the timeless Romeo and Juliet, said that when dancing he feels free: "I love to let the music speak to my body and just let things flow naturally. Most pieces I perform are choreographed, but choreographers sometimes let the dancers use their artistic freedom." The first ballet dancer in his family, Daniel proves that if you follow your dreams with determination, they can become your reality. It's a pleasure to see this rising star thriving. Want to stay posted on what Daniel's up to? Follow him on Instagram!