Whether it's skincare, exercise or weekly meal prep, follow our day-by-day weekly guide for simple self-care suggestions for serotonin boosts to slip into your daily routine.
Self-Care Skincare
We're kicking things off with some skin-centered self care. Schedule in some "Do Not Disturb" pampering with the help of our Disney Winnie The Pooh hair and feet care sets from our Primark Cares label. They'll keep your locks and limbs looking preened and pretty. Then treat yourself to an at-home facial with our scrubs, cleansers and creams. Finish with our Eeyore-adorned gel eye masks for the perfect segway from skincare to sleep.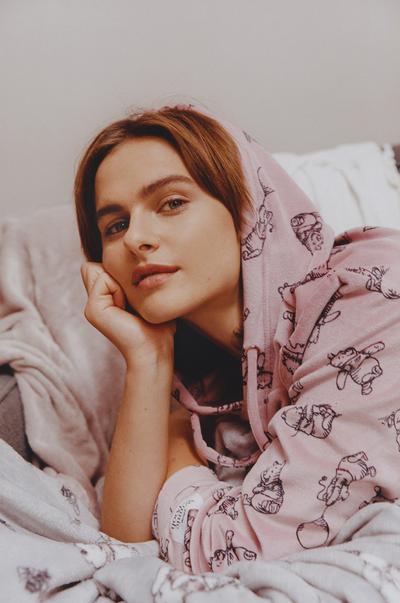 Start Your Journaling Journey
One of the best ways to nurture your mental health is to jump into journaling. When you wake up, instead of reaching for your phone to start sleepy social media scrolling, go old-school with a pen and paper: jot down your gratitude, goals and positive affirmations to set you up for the day, and switch your mindset from groggy to grateful.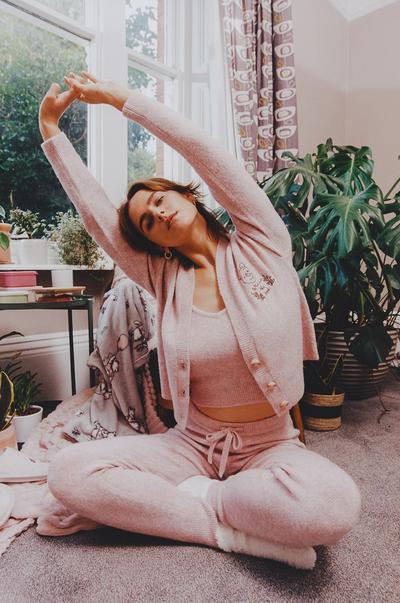 Tiggers Don't Jump… They Bounce!
It's scientifically proven that moving our bodies in some shape or form gives us those mood-boosting endorphins. Whether it's bouncing, running or yoga, our athleisure sweatshirt and jogger sets are the only workout gear you need to get the heart rate up and negative vibes down.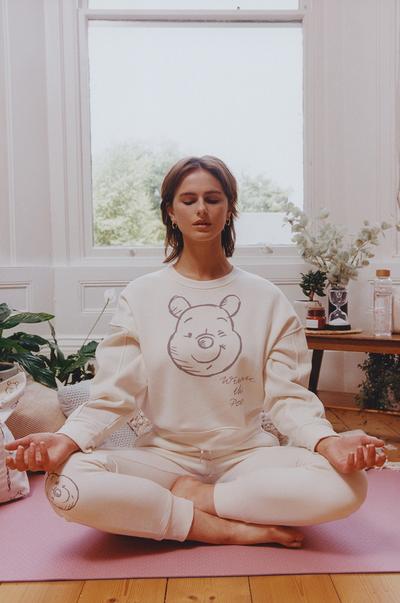 Due for decluttering?
We're all familiar with "tidy house, tidy mind", right? So if you're feeling a little mentally overwhelmed, try de-cluttering your space and sprucing up your work zone with fabulous foliage like our faux plants. Bringing a sense of the great outdoors to your indoor sanctuary will help keep you calm and grounded during your busy workday.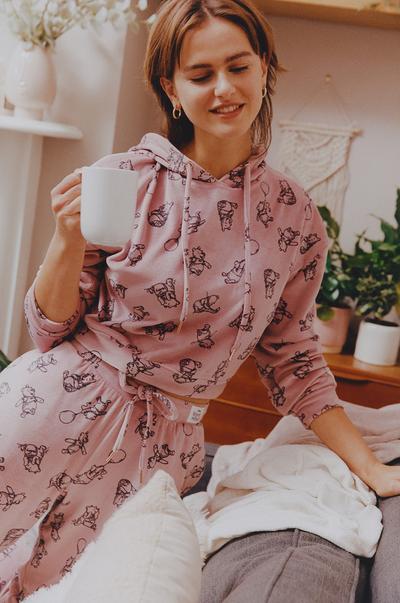 Mindful Mealtimes
Fueling your body with healthy, fruit and veggie-packed meals is the best way to keep your body feeling fighting fit. To make sure you're getting your 5-a-day, take the stress out of food shopping: try some meal planning and prep with the help of our Disney Winnie The Pooh kitchenware pieces.
Our oven- and fridge-friendly glass containers keep your prepped food fresh until it's ready to be cooked. And our reusable cups and bottles feature rose gold details to make your fruit-infused water or morning cup of coffee feel extra fancy.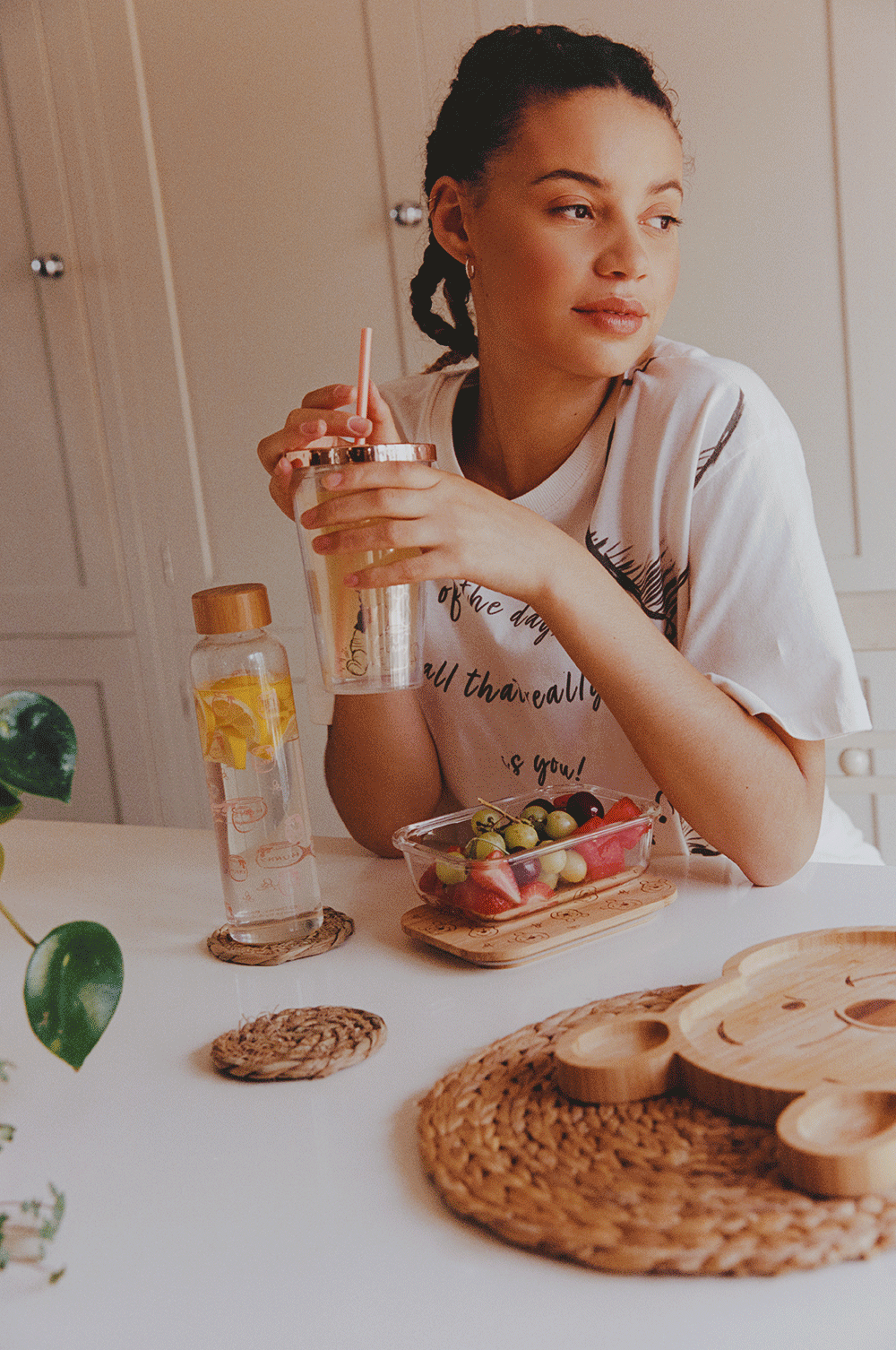 Creating a zen atmosphere isn't just reserved for your bedroom and living room. Turn mealtime into a relaxing ritual: enjoy the dishes you've created by accessorizing your tabletop with our homeware pieces. From adorable wooden Winnie-shaped plates to the Hundred Acre Wood-inspired rattan placemats, who said Insta-worthy dinner settings only came with a reservation?
Get Your Fresh Air Fix
We're winding down the week with one of the easiest forms of self-care available. Getting outdoors and into the fresh air is the quickest way to re-center yourself and clear your mind.
Comfy clothes like our pink fleece joggers and quarter zip set with our adorable embellished high tops are a perfect look for the great outdoors, whether it's a quick walk around the block, some outdoor meditation or even a peaceful ten minutes with your freshly brewed backyard coffee.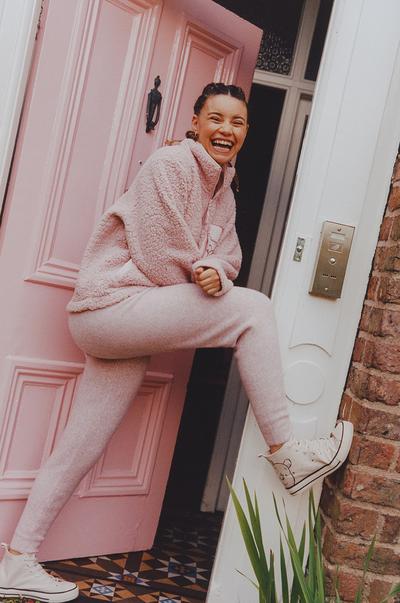 Slip Into Peaceful Sleep
We spend a significant chunk of our lives sleeping. So it's crucial for our health and wellbeing to have a bedtime routine to look forward to, one that lulls us into a deep, peaceful sleep. Start with your surroundings: create your sleepy sanctuary with our bedding, cushions and throws to make your bed look irresistible.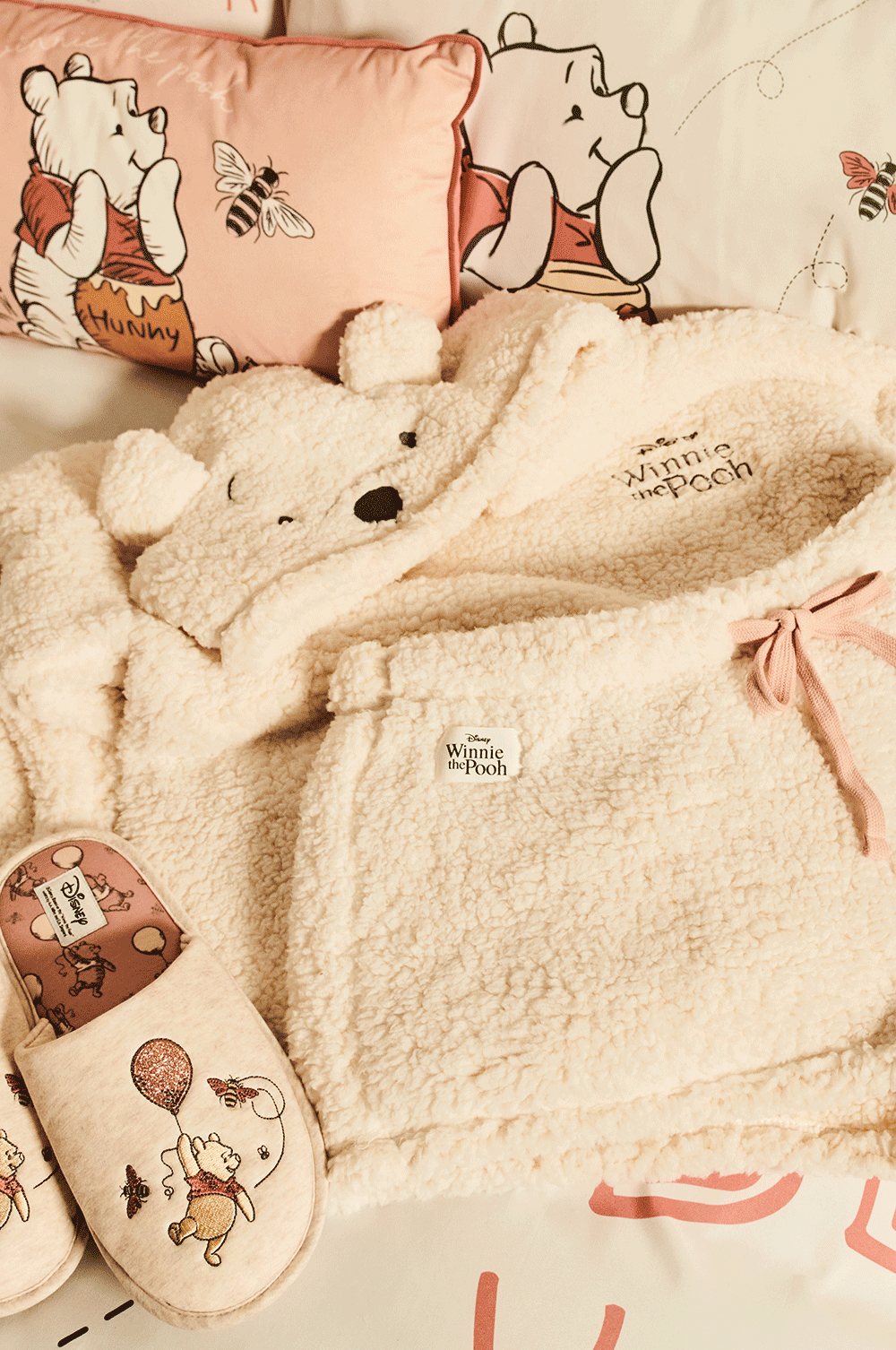 Then each day, kick off your early evening routine: change out of your work clothes and into one of our super soft and cozy sleepwear picks. From snuddies, socks and short sets to pants, tee and teddy sets, we have the perfect Disney Winnie The Pooh PJ's to help you drift off…