Woman
#PrimarkMeets Anita da Costa
It's Primark's 50th birthday! To celebrate, we've picked some of our fave faces to front our latest campaign. When they weren't striking a pose, we took time out on set to ask them a few questions... Read on for their top Primark shopping hacks, must-have pieces and more!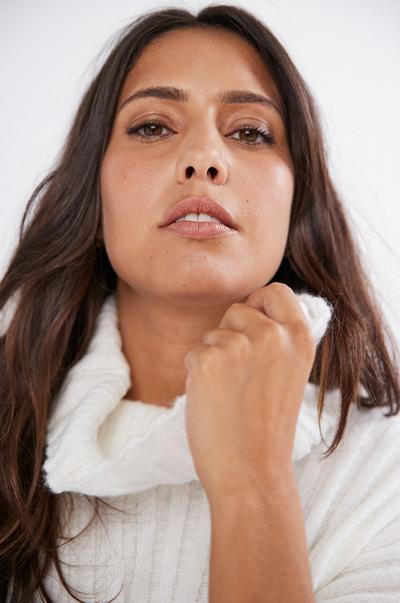 What are your top hacks for shopping at Primark?
Go early in the morning to avoid the crowd. Try on your size and 2 sizes up (sometimes things look great oversized, too). Also, grab a basket when you get in–I don't always do this because I think I won't be buying lots, but I always end up looking for one in the middle of the store!
What kind of Primark shopper are you?
Go in for socks come out with everything! I'm the kind of person that always picks up something while waiting in line at the checkout.
If you could only buy ONE Primark item for the rest of your life, what would it be and why?
A onesie! Every Christmas I gift Primark onesies to everyone in my family.
What forever fave Primark piece do you still have in your wardrobe from years ago?
A classic pair of white denim shorts.
When you think of Primark what comes to mind?
The Primark press trip I was invited on to Mykonos with Mafalda Castro was one of the funniest trips I've ever done. Also, it's hilarious seeing my mom and dad wearing the Primark onesies I got them for Christmas...!