Woman
#PrimarkMeets Aysha Sow
It's Primark's 50th birthday! To celebrate, we've picked some of our fave faces to front our latest campaign. When they weren't striking a pose, we took time out on set to ask them a few questions... Read on for their top Primark shopping hacks, must-have pieces and more!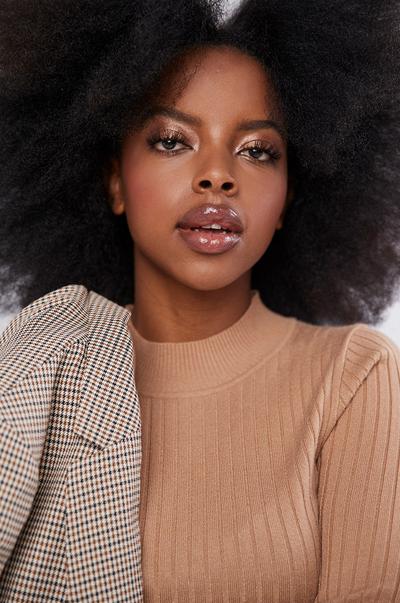 What are your top hacks for shopping at Primark?
Always go in the morning when there are fewer people. That way you have the entire store to yourself and you can shop in peace!
What kind of Primark shopper are you?
I always have to do a trolley dash when I'm in the store. Even though I come in with a wish list in advance I always end up buying way more than I came for! Shopping at Primark is like what Americans say about Target: you don't just buy what you came in for, you buy what the store chooses for you! Basically you'll walk out with at least 2 or 3 bags because it's hard to resist, haha.
If you could only buy ONE Primark item for the rest of your life, what would it be and why?
Their JEANS! They FIT perfectly. I'm a curvier girl and they always seem to fit perfectly at the hips, waist and thighs. Which is so hard to find in jeans nowadays!
What forever fave Primark piece do you still have in your wardrobe from years ago?
The pajamas! I am obsessed with their pajamas; they're the comfiest ever. I walk around in them during the day at home too.
When you think of Primark what comes to mind?
I used to always take a 2-hour train ride to Liege, a city in Belgium, to buy items from Primark because we didn't have a Primark anywhere near where I lived. My friends and I used to make it a monthly date. Every month we'd pick a day, plan it out, and go there just to shop at Primark!