Woman
#PrimarkMeets Francesca Cinà
It's Primark's 50th birthday! To celebrate, we've picked some of our fave faces to front our latest campaign. When they weren't striking a pose, we took time out on set to ask them a few questions... Read on for their top Primark shopping hacks, must-have pieces and more!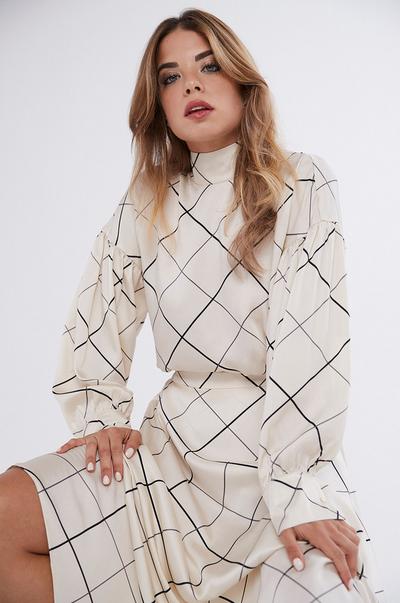 What are your top hacks for shopping at Primark?
The first rule is to grab a shopping basket right away at the store entrance. Because if you're planning to avoid buying too many things, you're definitely wrong... For me, it's impossible! So unless you want to try and carry everything in your arms, get ready and grab a basket when you walk in.
Another hack: wander around every department and check every aisle. Primark always has nice things, and even when I think there might not be anything I need, I always find something interesting.
What kind of Primark shopper are you?
After years of shopping at Primark, I realized it's useless to go into the store thinking I'll just buy the thing I need, or to make a wishlist in advance. The only thing I plan is two hours where nobody will bother me, because I have to go shopping! I end up buying at least one thing in each department.
If you could only buy ONE Primark item for the rest of your life, what would it be and why?
The headbands! For years now I've only been wearing Primark's – they're a total must-have. I buy a bunch every time I shop there!
What forever fave Primark piece do you still have in your wardrobe from years ago?
A denim bag with white cotton handles: I've been using it for years, in the city and when I travel. It's also handy for the beach. Irreplaceable!
When you think of Primark what comes to mind?
I think of a fun time shopping, but at the same time I think of how useful it is – because you always come out satisfied. And always find something that makes you happy!