Woman
#PrimarkMeets Sophie Hannah
It's Primark's 50th birthday! To celebrate, we've picked some of our fave faces to front our latest campaign. When they weren't striking a pose, we took time out on set to ask them a few questions... Read on for their top Primark shopping hacks, must-have pieces and more!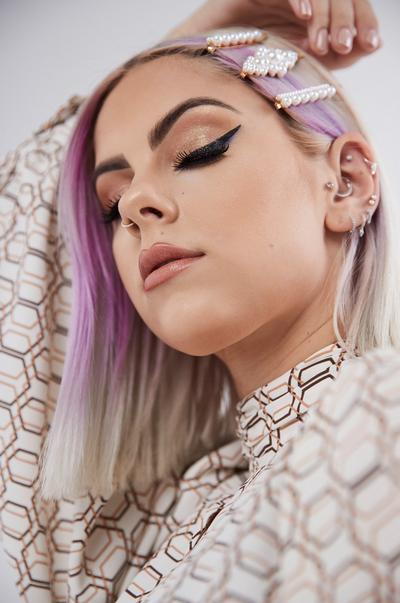 What are your top hacks for shopping at Primark?
Make sure you grab a basket on the way in: you'll need it!
Start from the bottom of the store and work your way to the top (I always find the registers on the top floors of Primark less busy).
It's easy to get carried away; so if you have a tight budget, ask yourself: "Do I really need this?"
What kind of Primark shopper are you?
I always come with a plan. But still mostly come home with some extra things!
If you could only buy ONE Primark item for the rest of your life, what would it be and why?
I'm often a "go in for socks, come out with everything" kinda girl. I get distracted, because every time I go into a Primark there are new products! So I always want to look through everything, to make sure I'm getting my hands on the right on-trend piece. My guilty pleasure is accessories. So I spend a lot of time in the jewelry and belts aisles, literally buying everything!
What forever fave Primark piece do you still have in your wardrobe from years ago?
Jeans! I have quite a few pairs of Primark jeans I've kept over the years because they're just so comfy and fit me super well. It can be difficult to find a good pair of affordable jeans.
When you think of Primark what comes to mind?
I used to love going shopping with my girls on a Saturday! We'd always go to Primark, pick out clothes for each other and try them on in the changing rooms. It was probably so annoying for the staff, but sometimes we'd actually buy the looks our friends picked for us because they were so fab!