Loved last season's puffed sleeves and voluminous cuts? Then our latest accessories collection is made for you. With textured straps, ruched details and pumped-up shapes, our new shoes and bags are perfect for making a chic style statement.
Ruched Footwear
Put a spring in your step: have a strong spring/summer start with our latest footwear. Our trending ruched sandals, flats and mules will tempt you out of the slippers and slides you've been in the past year. Neutral colors make this collection a go-to whatever your OOTD. Go for chic ivory, classic black or versatile camel. Or try a pop of color with our orange picks.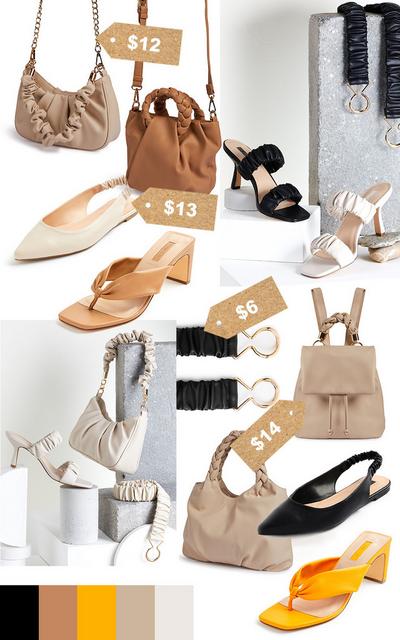 Ruched Handbags and Accessories
Nowhere special to go? These accessories are the perfect mood-boosters. And don't worry: you can treat yourself without breaking the bank, with bags starting at just $10. Hands-free crossbody bag? One to squish under your arm? We have all the arm candy you want. Our croissant-inspired shoulder bag's a lustworthy holder for your sanitiser, face mask, phone and keys. And we have ruched belts and statement headbands to match, so you can elevate even your most basic looks with easy accessories.
Snap up your favourites in our DTX and Brooklyn stores.