If you want to invest in a few new statement pieces for your wardrobe, look no further; these striped items will never go out of style.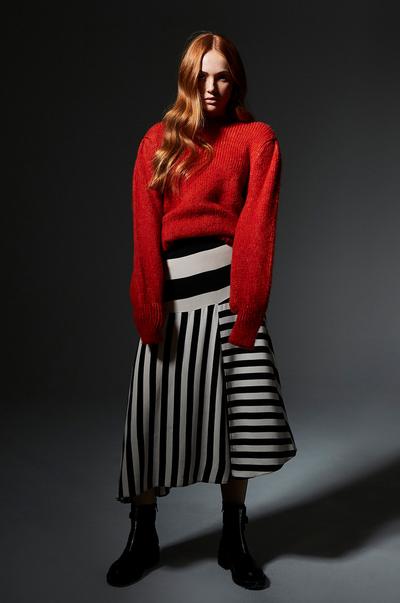 Statement Stripes
Our bold take on trendy, monochromatic stripes will become a timeless staple in every wardrobe. Choose our batwing blouse featuring wide, diagonal stripes. This versatile top can be styled in endless ways. For a head-to-toe look that stands out in a crowd, pair it with our coordinating hanky-hem skirt or wear it with your favorite jeans. If you're a lover of Breton stripes, we've got this classic covered, too. This cream-colored, striped knit features chic button detailing for an anything-but-basic style.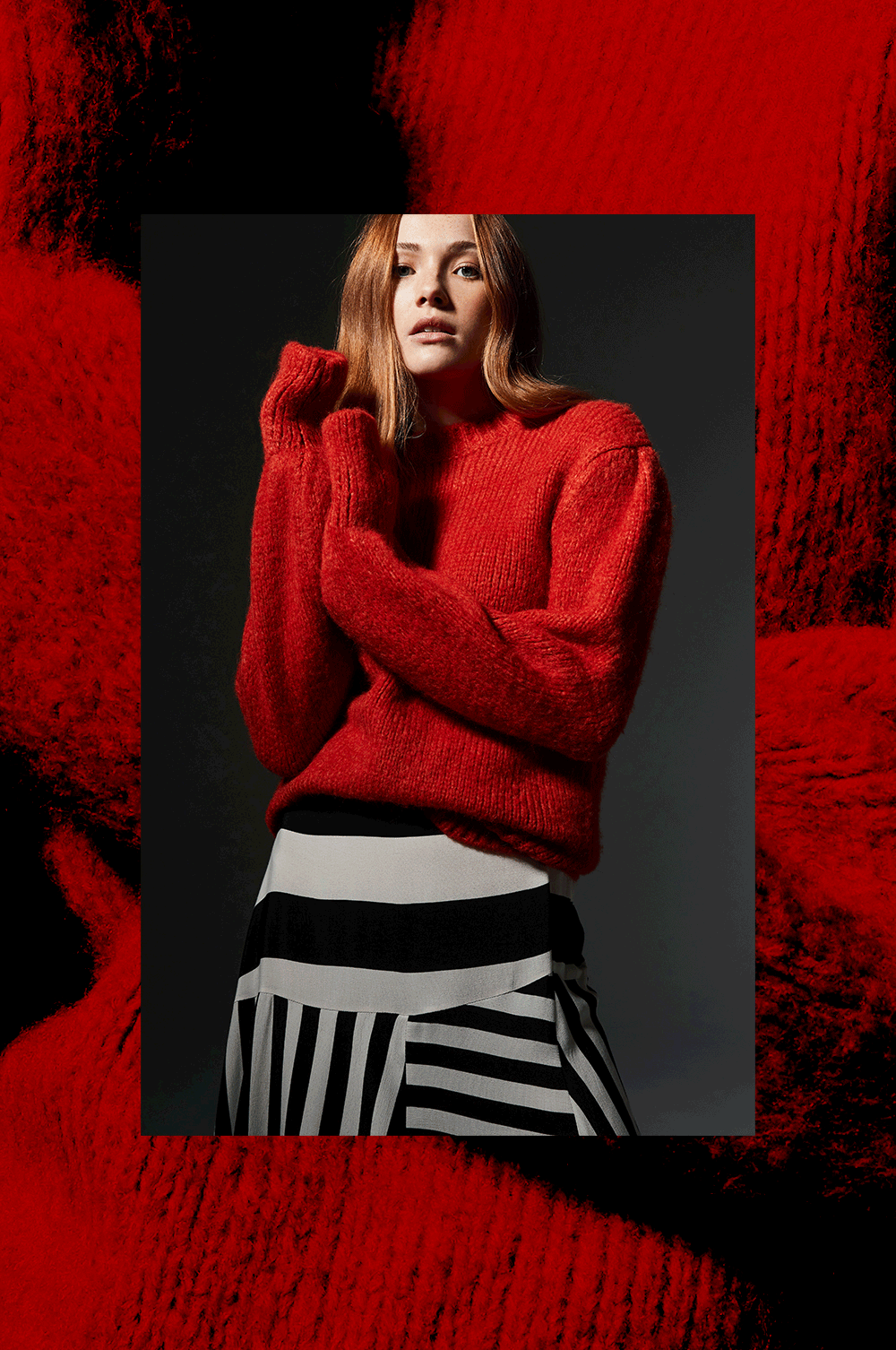 Key Pieces
We're taking the puff-sleeve trend from our tops and blouses and adding it to this gorgeous, tomato-red knit sweater that will add a pop of color to any outfit. If you're worried about your black jeans fading, we've got the solution for you. Our colorfast black jeans can be washed over and over without ever fading. If a crisp, clean pair of black jeans is your go-to item, you're all set.