Embrace this spring's romantic trend! Mix ruffles and mini florals with soft denim, with our latest collection of must-haves. Fall in love with floaty feminine frills, billowing sleeves and dainty details, and give your go-to wardrobe a spring refresh.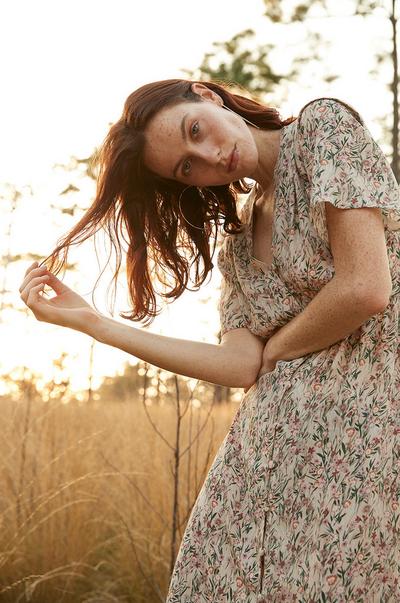 Key Pieces
Soft tiered pieces and delicate frills and ruffles make this collection so easy to wear, day and night. Our floral dress with vintage inspo is essential: gorgeous whether with chunky boots or strappy heeled sandals. Puff sleeves are still topping the style charts too. So snap up our statement jumpsuit and versatile bodysuit.
Cream & Pink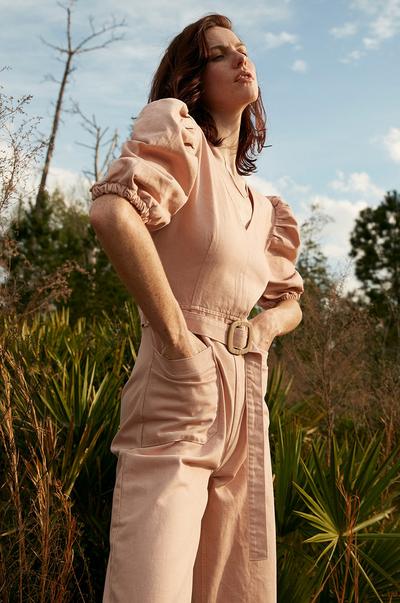 We're saying buh-bye winter, and hellooo spring! Time to transition your wardrobe from fall's deep shades to our trending neutral cream and pretty blush pink. Bring home these muted tones and mix with your classic denim for a fresh update.
Organic Cotton Denim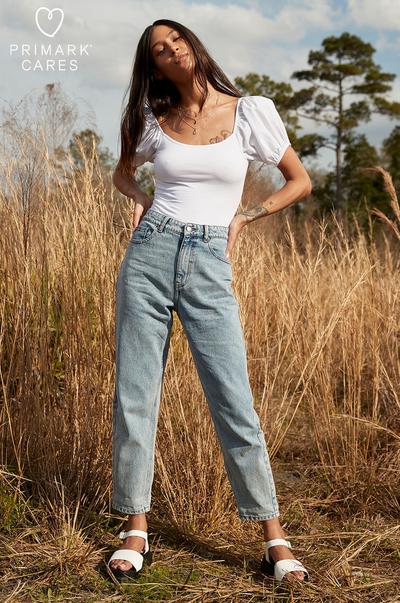 Spring style can be sustainable, too! The denim in this collection's made from planet-friendly organic fabric. The pieces are made from cotton grown in a way that reduces the negative environmental impact, without the use of synthetic chemicals.