These grandad-inspired sweater vests are just the thing for easing into knitwear season. They're so chic worn alone with layered necklaces. Also try one over a poplin shirt or printed dress to make it mega! Stuck on how to make this tricky trend work for you? Scroll to see how our fave fashion influencers wear theirs….
The Day Dress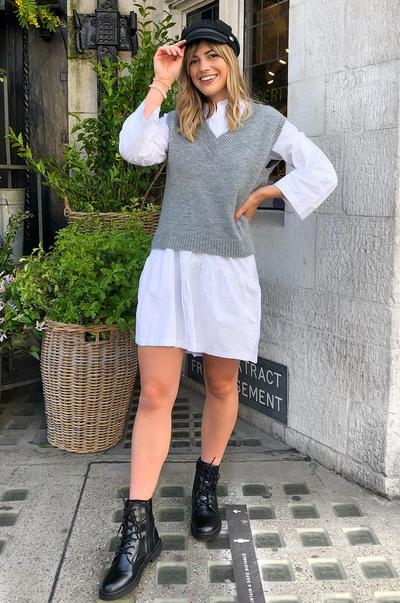 Try layering your knit vest over your go-to day dress for a trending take.
The Classic Shirt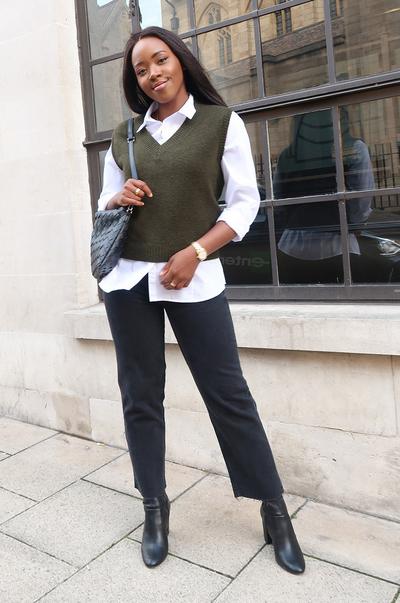 Keep it simple with a long sleeve shirt under your vest: an easy, can't-miss style pick.
The Pretty Blouse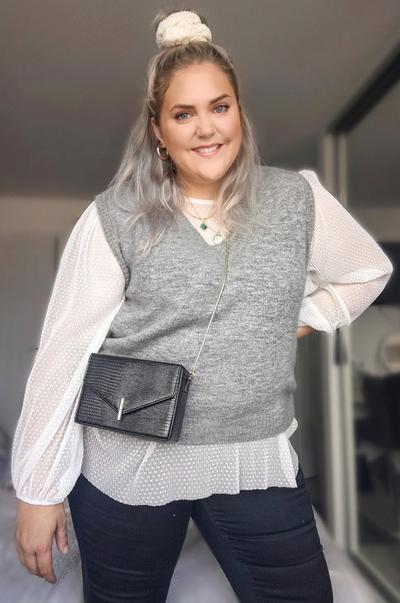 Make your jeans-and-a-nice-top looks work for winter: just add a knit layer.