Tie Dye Sets
Head to toe tie dye? It's a bold look, for sure. But our cropped sweatshirt and matching skirt let you effortlessly nail it. Available in pink, yellow and blue, these versatile mix-and-match sets are perfect for injecting some joy to your wardrobe. Forget DIY tie dye: our affordable sets save you the mess of trying it yourself.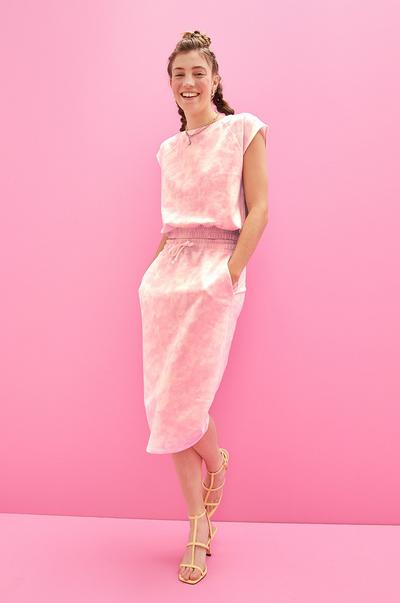 Tie-Dye T-shirts
If it's your first foray into the world of tie-dye, then our selection of pastel coloured boxy tees are a good place to start. At only $8 each they won't break the bank, pair with wide leg jeans and chunky sandals for a winning combo.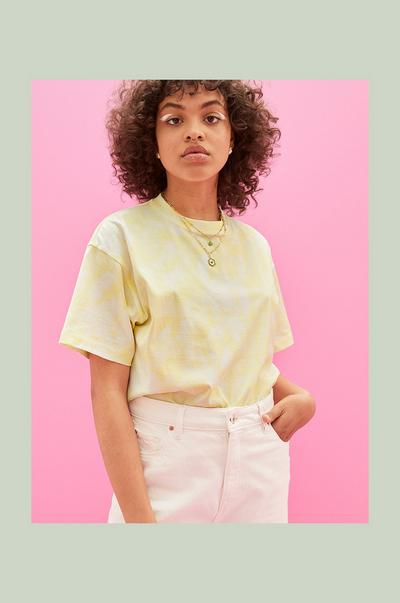 Joyful Jewelry
The fun, candy-colored, beaded jewelry from your childhood is making a comeback. It's all about friendship bracelet-inspired threaded pieces, slogan beads and colorful bangles this summer, and we have everything you need to get the look for less. Plus, our multipacks let you split and share with your besties. Take the guesswork out of layering necklaces with our ready-to-wear packs: they feature various lengths so you can just clasp and go. Keep it chic: layer bright jewelry with gold and silver toned pieces.