The winter-to-spring transition's a great time to treat yourself to new footwear. No other sandal does comfy and versatile like our chunky double strap sandals. These slip-on faves will be THE shoe of your year, working every look from suits to day dresses.
Suit Up
Did someone say suits and sandals? We sure did. Not sure how to work this duo? Just follow our hacks. This is an undeniably cool look, and easily achieved with our pink suit. Pick up our loose culottes and pair with a fitted blazer for a feminine Fashion Week look. All you have to do now? Pop on those shades, slip on your sandals and strike a pose.
Dress Down
The summer dress-with-chunky-sandals look is a classic that never fails. Whether you're sporting a maxi, midi or mini, our sandals are here for you. Styling's simple: just add a crossbody bag and earrings and you're good to go. Want a dream summertime look? Try white sandals.
Casj Comfort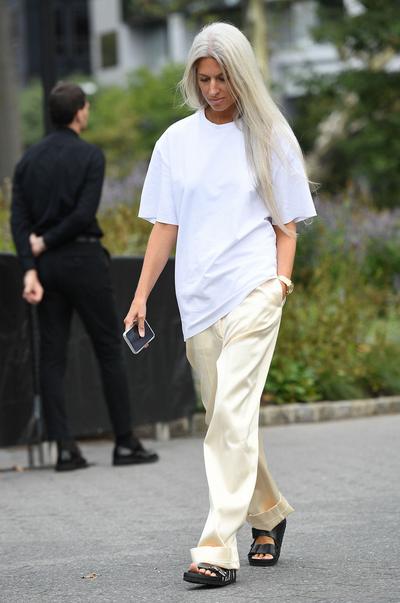 The loose clothes trend is here to stay, and we're obsessed. Nothing says chilled like our oversized white shirt, loose pants and your fave shoes. Just add a bracelet for bling and keep the rest low key. Look at that: comfy AND cute. Because you deserve the best of both.