Woman
Trending Now: Diamante Hair Accessories
Turn your hair into this season's mane attraction with our variety of diamante hair accessories. A fast, fun way to transform your look. Take if from ho hum to ooh la la! From clips to slides and hairbands, we've got everything you need, to mimic that coveted catwalk look. Purr. Bling it on!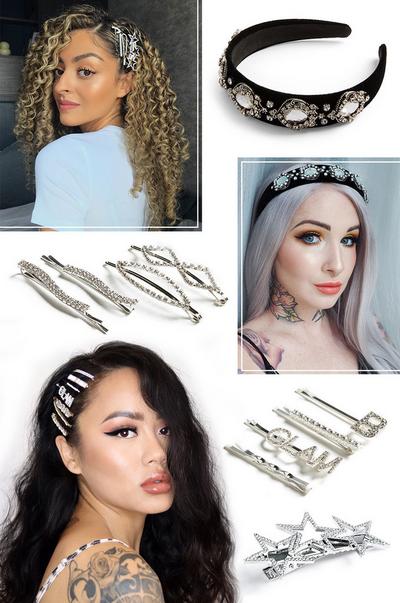 The humble hair clip returns, and is now turning into this year's must-have accessory. Just forget your conventional bobby pin, because these are jewel-studded zingers! Stacking is the way to go for maximum impact. Of why not decorate a simple ponytail with lots of slides and clips to win the style game. We've got loads of options to choose from. And that's how you create that awesome look!
If clips are not your thing, why not try an embellished hairband, perfect for taming pesky flyaways and unruly overlong bangs. Our black velvet diamante hairband is great for channeling that cult Gossip Girl vibe with oodles of glamorous glitz.