Woman
Trending Now: Teddy Coats
The temperature's dropping fast. One big plus? You can totally justify grabbing yourself a gorgeous new coat. This season's must-haves are equal parts cozy and chic – so it's easier to drag yourself away from your duvet on a gray and frosty day...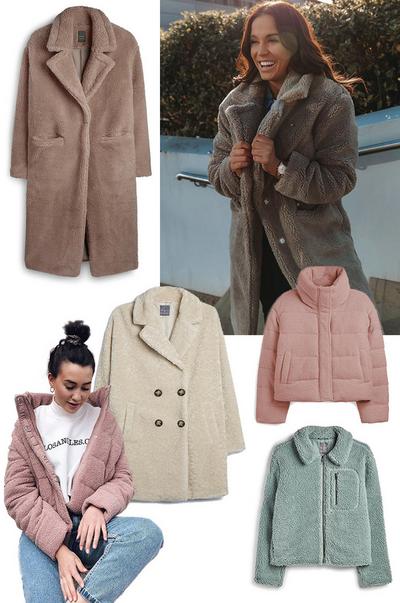 Hitting the runway last year, teddy and fleece coats have firmly transitioned from catwalk to closet. They check a lot of boxes, from function to fash pack. Not quite faux fur, these fab fuzzy creations are super soft and cozy-chic. Think your fave childhood teddy bear and you get the name!
You just know these coats are seriously snug. So while they're great layered over sweaters, you also know you won't freeze wearing a lightweight tee or top. Pick your perfect style, just like our Primania girls. Our oversized brown teddy coat is super versatile. Want a more colorful take on the trend? Take your pick from our array of pastel hues.